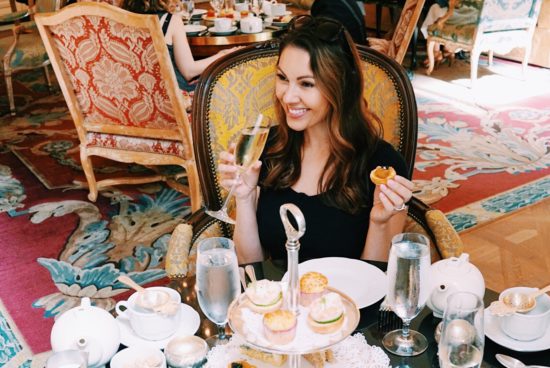 For the past several months we have noticed a new trend on the rise, the English Afternoon Tea. Ladies are skipping brunch and opting for dainty tea sandwiches, scones, sweets, and of course a variety of exotic teas. Not to worry though as most Afternoon Tea's are also set up with plenty of champagne. Women are even throwing Afternoon Tea themed bridal showers, birthdays, bachelorette parties, and weekend get-togethers. As a fan of adorable vintage tea sets and Victorian furniture, I am in love with this new trend.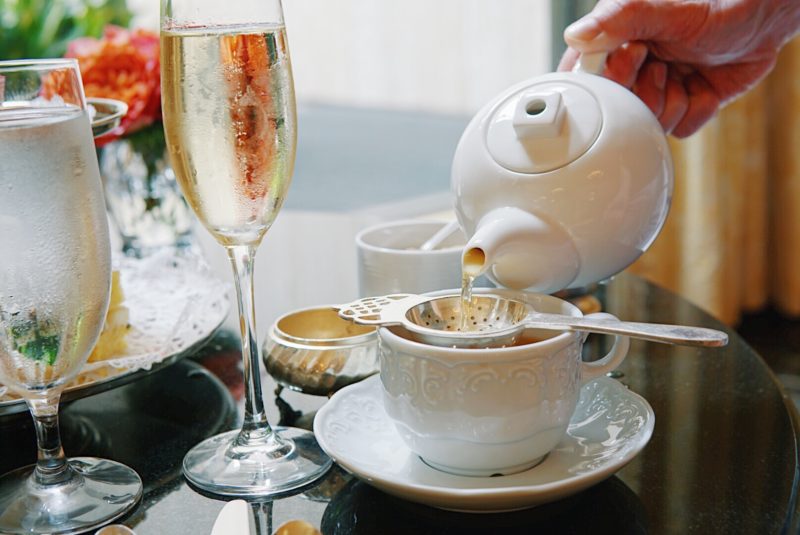 During my recent stay in San Diego at The Westgate Hotel, we decided to experience the most authentic English Afternoon Tea available in Southern California. The hotel is completely stunning and designed in traditional Victorian decor. You can see my recent visit to this unique hotel here. Their traditional Afternoon Tea service was one of the first features that persuaded me to stay at this beautiful hotel. There are many English Afternoon Teas popping up all over Southern California. I really wanted to feel like I was transported to another era. Believe me, if you are traveling to San Diego and have the opportunity to make reservations, this is such a special experience.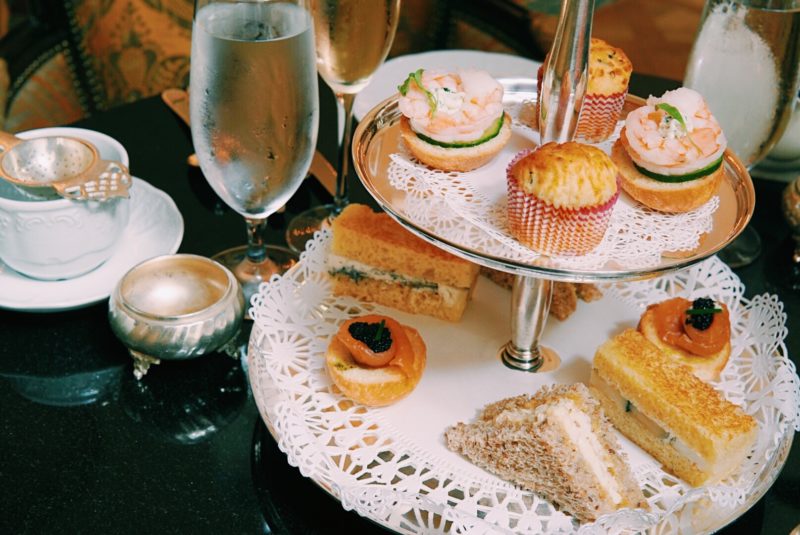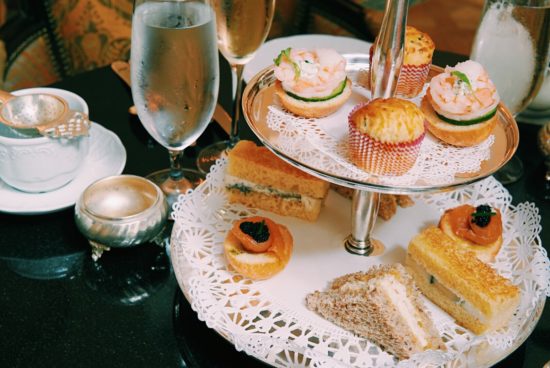 First, most English Afternoon Tea services are set up in courses, though there are many where you can order a la cart as well. At The Westgate Hotel in San Diego, their Afternoon Tea is only $35 and features a 3-course experience including a glass of champagne. You"ll begin with a three tier tray of elevated tea sandwiches. Selections include tiger shrimp with cilantro cream cheese on sourdough toast and Humbolt Fog on lavender honey brioche. Needless to say, these will likely be the most luxurious tea sandwiches you've ever had!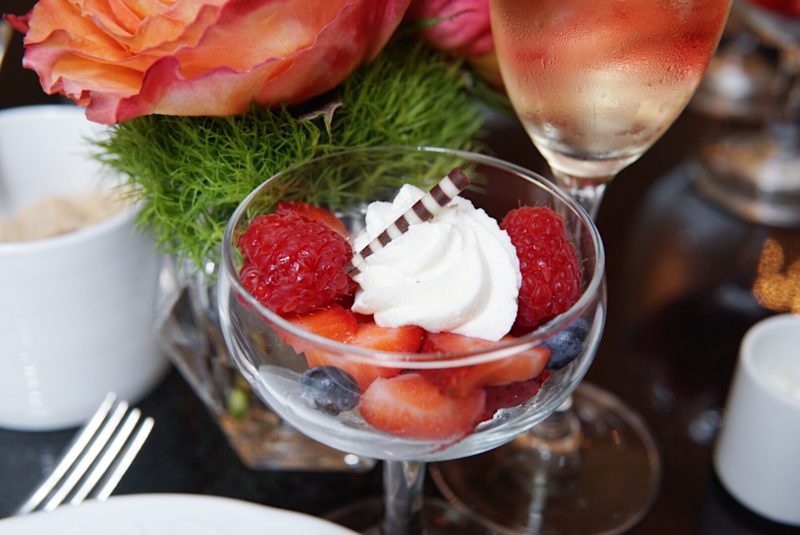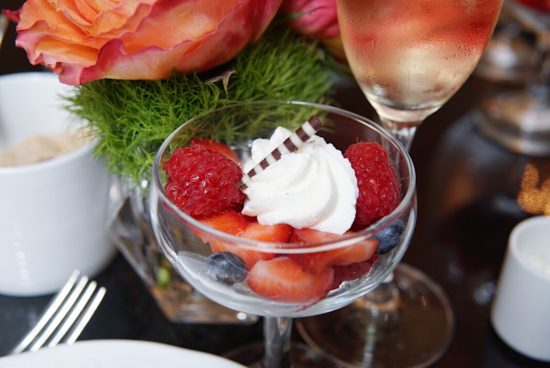 Next, we were presented with the most delicious golden raisin and sugar cane scone. Our server informed us that these scones are homemade each morning and a favorite of guests. As a matter of fact, as someone who does not even like raisins, these scones were amazing. They were served with a Devonshire cream that was like a cross between butter and sour cream. It was a delightful accompaniment. The scones were also paired with a coupe of fresh berries and whipped cream.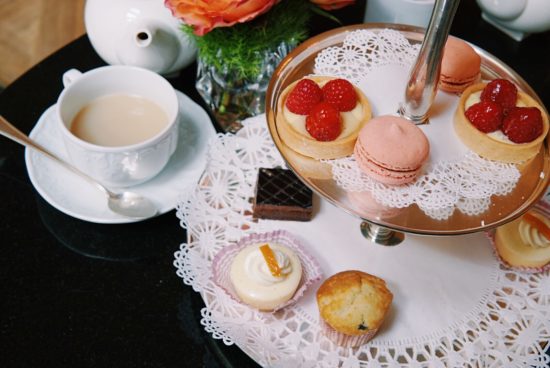 Last but not least, to complete our Afternoon Tea we enjoyed a wide variety of assorted pastries. Selections ranged from raspberry tarts to decadent rich chocolate cake and macaroons. Normally I would say this was my favorite part, but the entire experience was so enjoyable that I loved every second of it.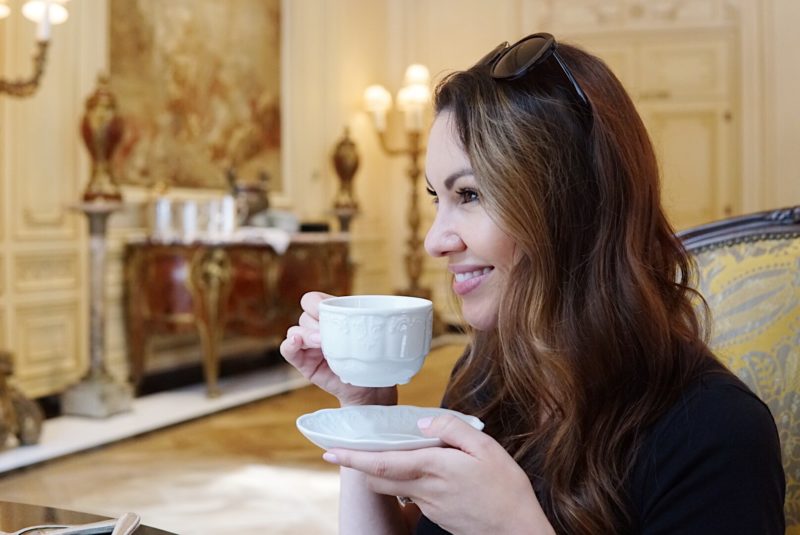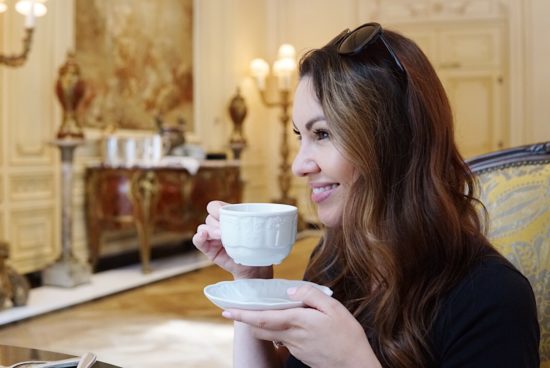 If you haven't had the pleasure of enjoying an Authentic English Afternoon Tea, I highly recommend getting the ladies together and making the trip.  It is really no wonder why this trend is taking over as the new brunch. If you can make your way down to San Diego there is really no other experience like The Westgate Hotel's Afternoon Tea experience. It is breathtaking and exceptional. For only $35 it is also a bargain! 
If you live in Orange County you can also look at locations such as Paris in a Cup, McCharles House, Pelican Hill, W Cafe, and The Tea House on Los Rios. I have not been to all of these locations so I cannot give a full review. The Afternoon Tea at The Westgate Hotel is the most authentic, luxurious, and reasonably priced I've found. It really is the total package. I love taking fun day trips so for me it is totally worth the visit!