The Spectrum Center in Irvine has a plethora of tasty restaurants to choose from and one of them is the Brio Tuscan Grille. I come here a few times a month to play my video games at Dave & Busters and you're looking at a Mario Cart champ right here. When I visit the spectrum, I'm always thinking of where I'm going to grab dinner. So imagine how thrilled I was to hear that the Brio Tuscan Grille had a new menu.
I quickly jumped on my Yelp app to check out the new menu and, low and behold, I saw all of my favorites including lamb chops, lobster tail, chicken piccata, pork chops, and more. They even had a special prefix menu for only $27 where you select a soup or salad, entree, and dessert. You really can't beat that. Especially when I'm used to paying a lot more for a lot less, if you know what I mean.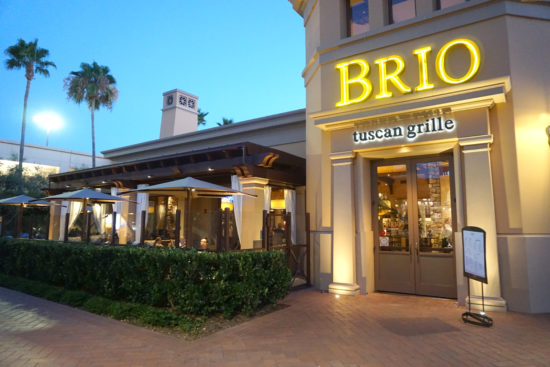 Now for the food. I started with one of my favorite appetizers, beef carpaccio. When the waitress arrived with our appetizer, I was presented with the most gigantic beef carpaccio I had ever seen. I am not exaggerating, it was huge! It was drizzled with a tasty aioli, parmesan, and capers. You know what they say, the more the merrier. I'll gladly enjoy all the beef carpaccio you give me.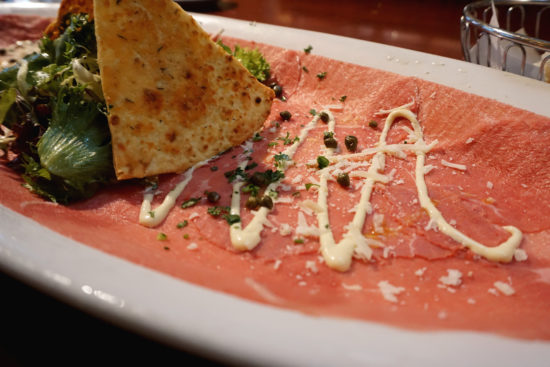 For the entree, I had to go with one of my favorites, the lamb chop. They also had an add-on lobster tail for only $9.95. How can you say no to that? I never say no to lobster. It is a sin, it's just wrong! The only people who don't like lobster are people who are allergic.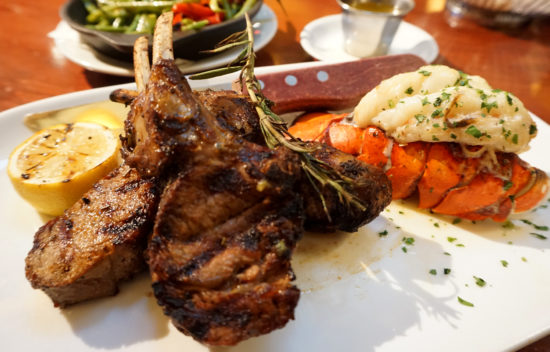 I hate to admit it, but I am one of those annoying girlfriends who orders for myself and for you as well. Why have one meal when I can have some of yours too, right? So with that being said, I also ordered the chicken piccata which is another favorite of mine.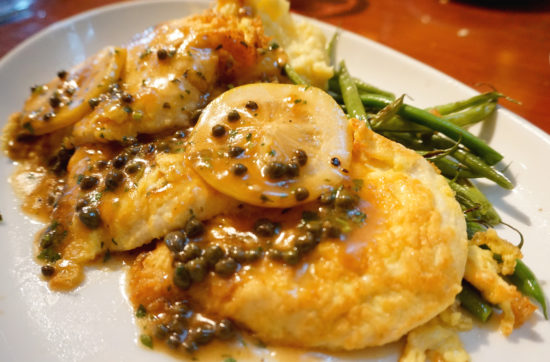 I order lamb almost every chance I get and this lamb was cooked perfectly.
I always get medium and everyone always misses the mark. It either comes out medium rare or well done. I get that the standard is medium rare, but I like medium. A great restaurant knows that medium is all pink and Brio Tuscan Grille got this spot on. I know I'll be back just for this reason. It's affordable and they can prepare my food correctly. The chicken piccata was also great. Sometimes you just want to eat a good meal, with generous portions, and not break the bank.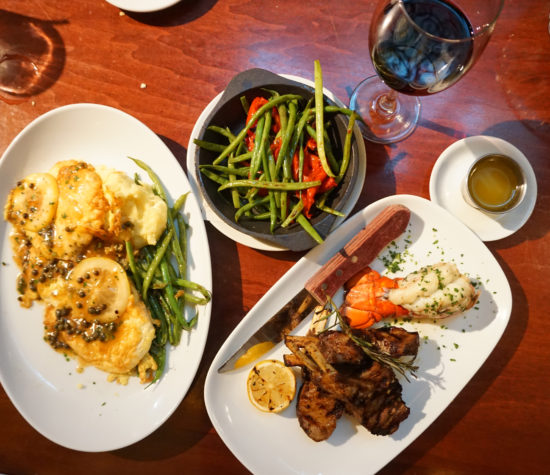 Brio Tuscan Grille
774 Spectrum Ctr. Dr.
Irvine, Ca 92618
www.brioitalian.com
949.341.0380