I named my dog Bellini, so it is no surprised I'm obsessed with brunch and Cucina Enoteca delivers. I've been searching high and low for the best brunch in Newport Beach and I've finally found a favorite. You are going to love having your next brunch at Cucina Enoteca! I frequent this place for dinner, but never realized how awesome their brunch was.
So what makes the Brunch at Cucina Enoteca so special you may ask? Well besides the Steak and Eggs which has the best quality, perfectly lean steak topped with chimichuri sauce…it would be their antipasti bar which is far from a few olives and pickled veggies.
The antipasti bar is filled with tasty unique side salads, various meats and cheeses. They also have hot selection like meatballs and herb gnocchi. Lastly, don't even get me started on their cream puffs, they were seriously the best I've ever had.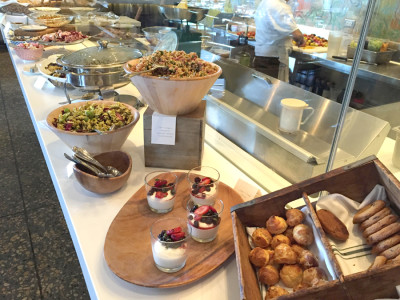 Oh, and did I mention they have a Bellini Cart with 4 different options. Check out this Vanilla lemon variation. Is it possible to just bathe in this? Do you think it has some anti-aging benefits?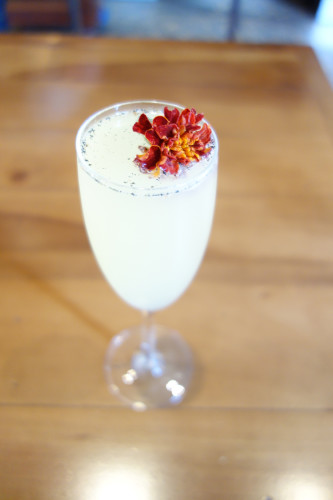 Rating 5 of 5
Cucina Enoteca
https://www.urbankitchengroup.com/cucina-enoteca-newport-beach/
Address: 951 Newport Center Dr, Newport Beach, CA 92660
Phone:(949) 706-1416
Hours: Open today · 11AM–9PM
Some other honorable mentions are Blue Water Grill when you're craving that crab cake Benedict, Fig and Olive, and well lets be honesty the search for amazing brunches is never ending so I will continue to post them as I find them.