On my latest search for amazing restaurants in Orange County, I discovered Mamas on 39 with locations in Huntington Beach, Ladera Ranch, and Los Alamitos. While I originally stumbled across this gem of a restaurant while searching for a fabulous bottomless mimosa brunch, I became completely obsessed with their entire menu and daily specials. Here are all the reasons Mamas on 39 belongs at the top of your "to-eat" list.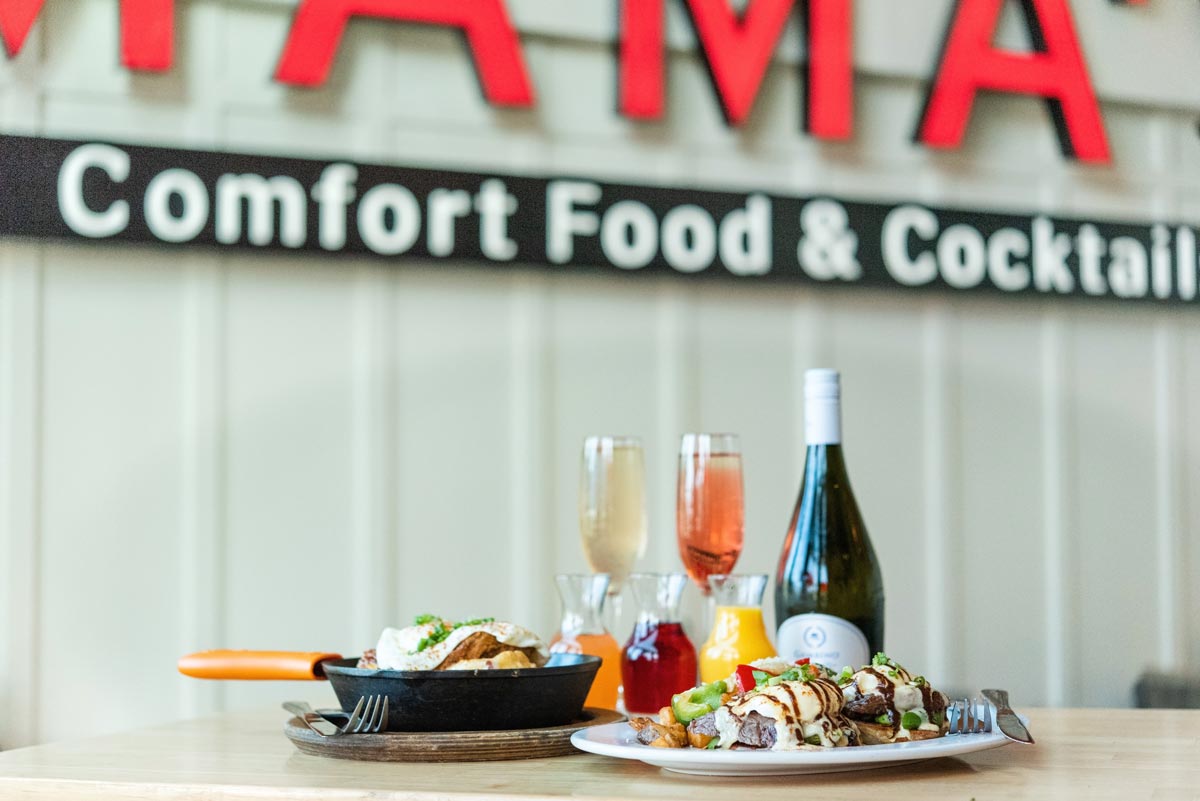 The Vibe
Mamas on 39 in Huntington Beach is located right off PCH Highway. It offers an expansive menu and gives off very casual laid back beachy vibes with the feel of an elevated diner revered by locals. Mama's is the type of restaurant you visit to catch up with your favorite server while enjoying great comfort food and fun daily specials.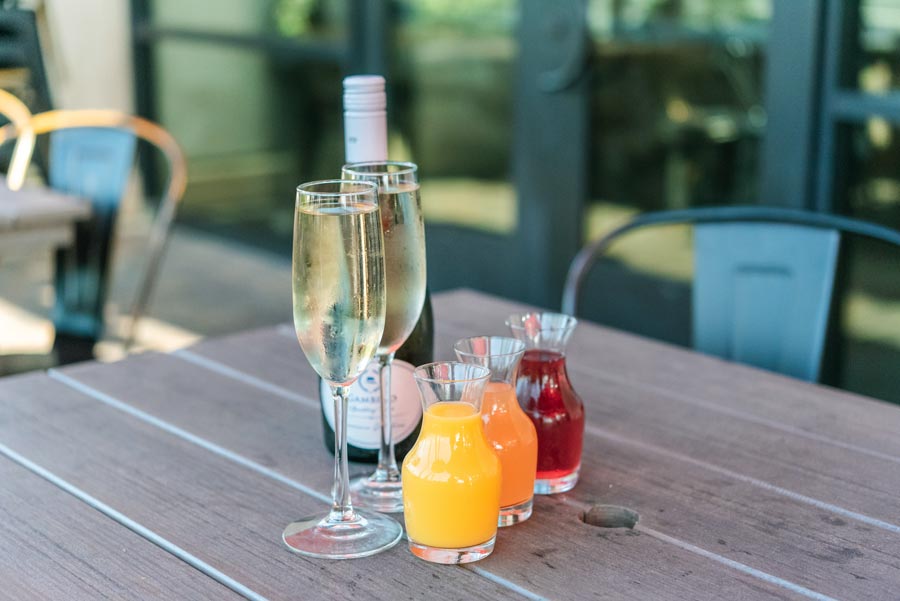 Bottomless Mimosas
First, Mama's on 39 has bottomless mimosas, not just on weekends, but every day of the week!! Now that is completely unheard of so let me say it again. You can enjoy bottomless mimosas every day of the week before 3pm. For 90 minutes you'll sip endless orange, grapefruit, and cranberry mimosas along with their fabulous 7-day a week brunch menu.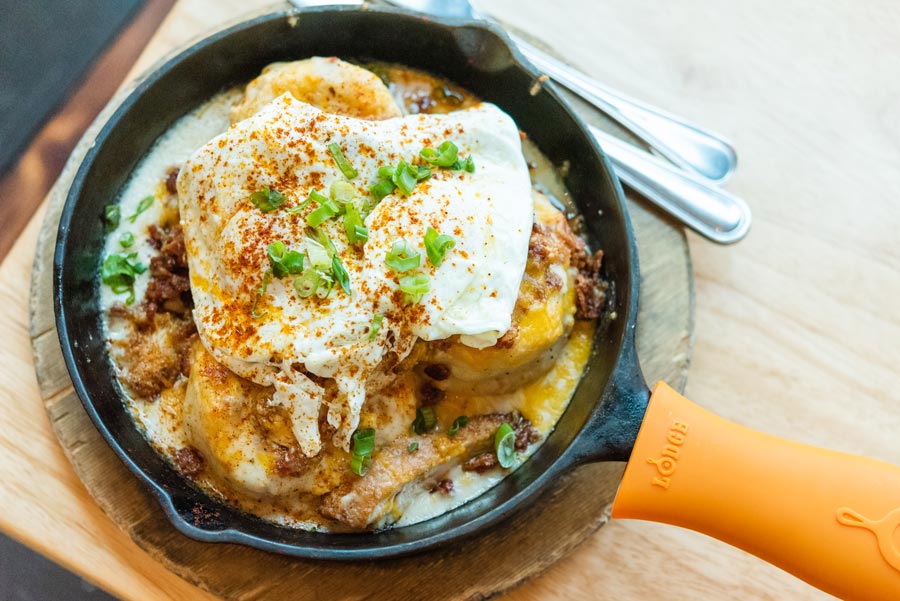 7-Day Brunch
Along with their bottomless mimosas, Mamas on 39 is one of the few places that serves brunch every day of the week. Where are all my people who crave breakfast for dinner? Brunch options include their drool-worthy Loaded Biscuit Skillet swimming in a sea of decadent country gravy. Poised atop the scratch-made buttery biscuits is an extra crispy fried chicken breast with two over easy eggs. This indulgence is perfect for sharing and impossible to stop eating.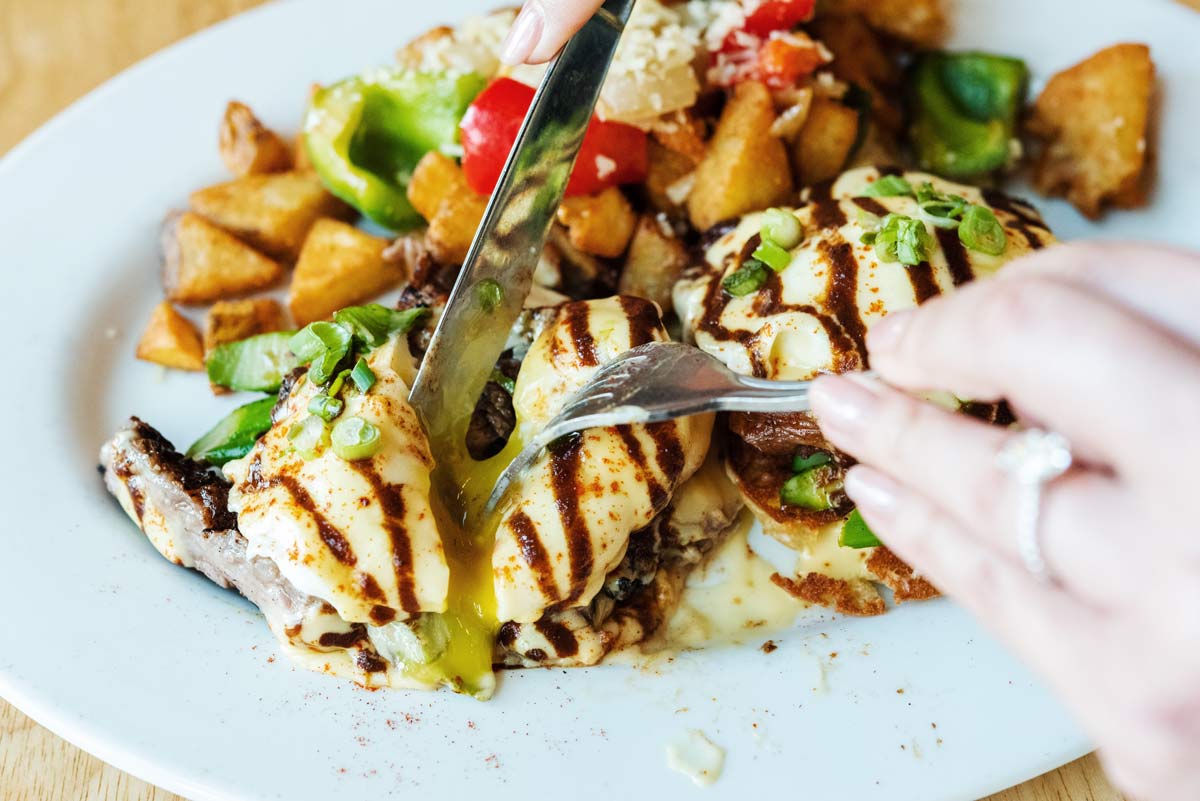 NY Steak Benedict
If you fancy a good Benedict, Melissa's Steak Benny is an obvious choice. Why have ham when you can savor a juicy New York steak drenched in hollandaise with an A1 drizzle? Underneath the perfectly poached egg and tender NY Steak you'll also find thick slices of asparagus. Finishing off the plate are the crispiest country potatoes & peppers.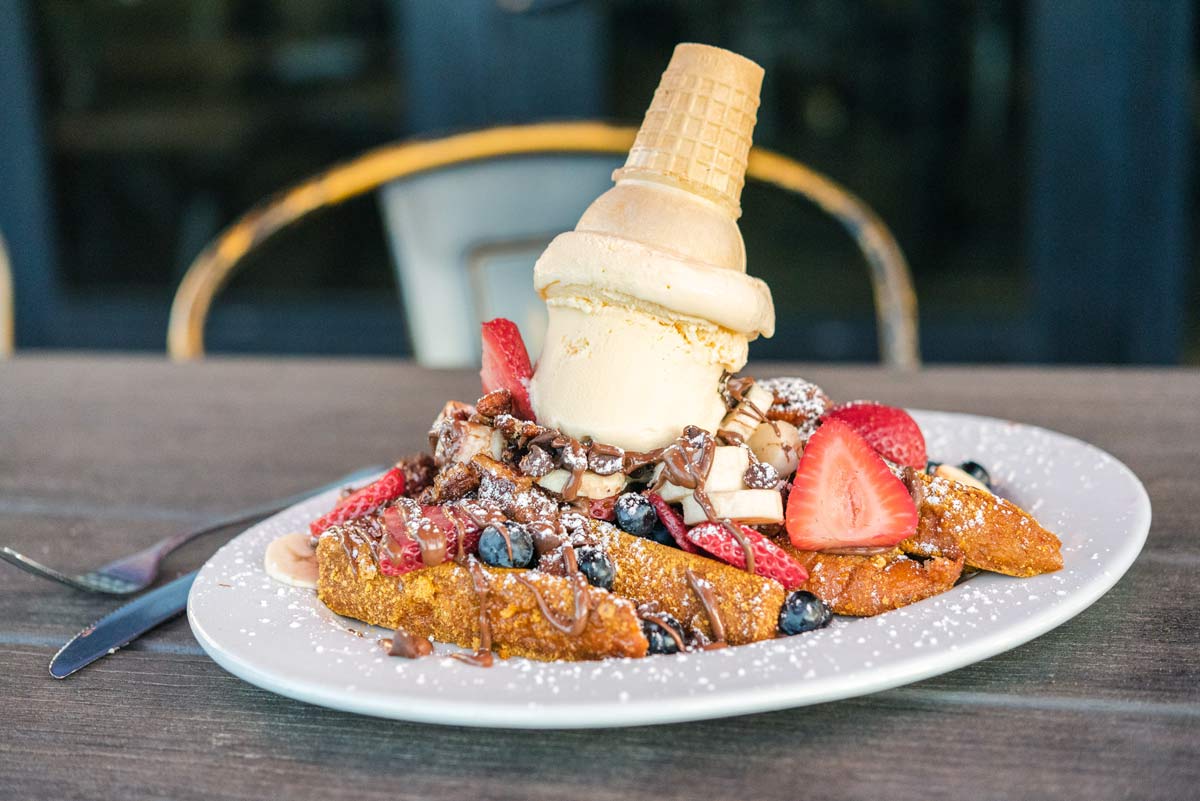 Thrifty's Ice Cream Topped French Toast
The French Toast "Mama's Style" is a serious crowd pleaser with add-on options like a Thrift's ice cream cone, drizzled Nutella, fresh bananas, pecans, and chocolate chips. As an extra special touch, each fluffy slice of Kings Hawaiian Bread is coated with captain crunch. This French toast is next level, trust me you haven't had French toast until you've had it dripping in vanilla ice cream!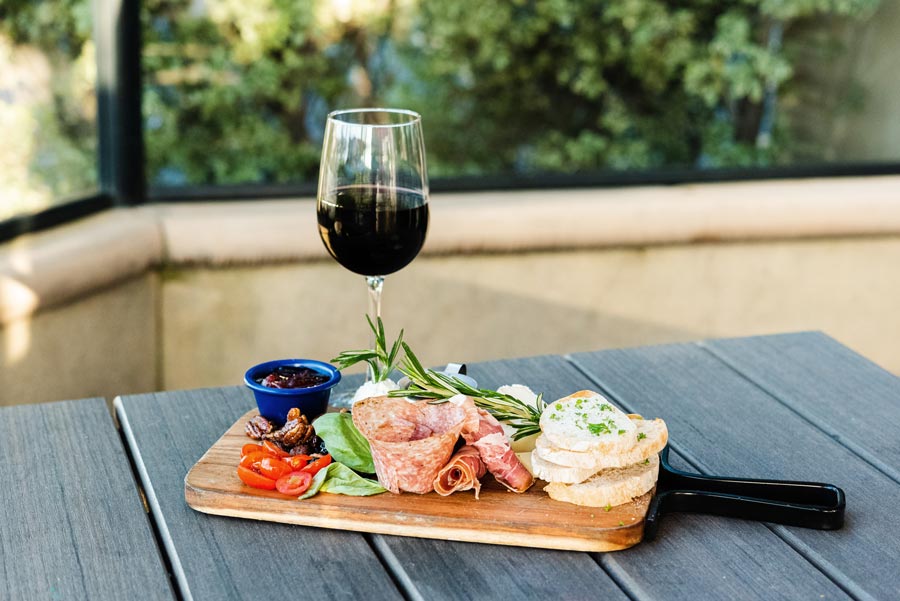 Where's My Wife Wednesdays
Where's My Wife Wednesdays feature mini charcuterie boards for only $12 and half off glasses of wine, including Justin for only $8 and it's not a stingy pour either! (my personal favorite). Wednesdays are so popular the boards sell out every Wednesday. Each board is loaded with salami, prosciutto, thick slices of brie, parmesan, candied nuts, herbed goat cheese spread, cherry tomatoes, fresh strawberry preserves, and crostinis.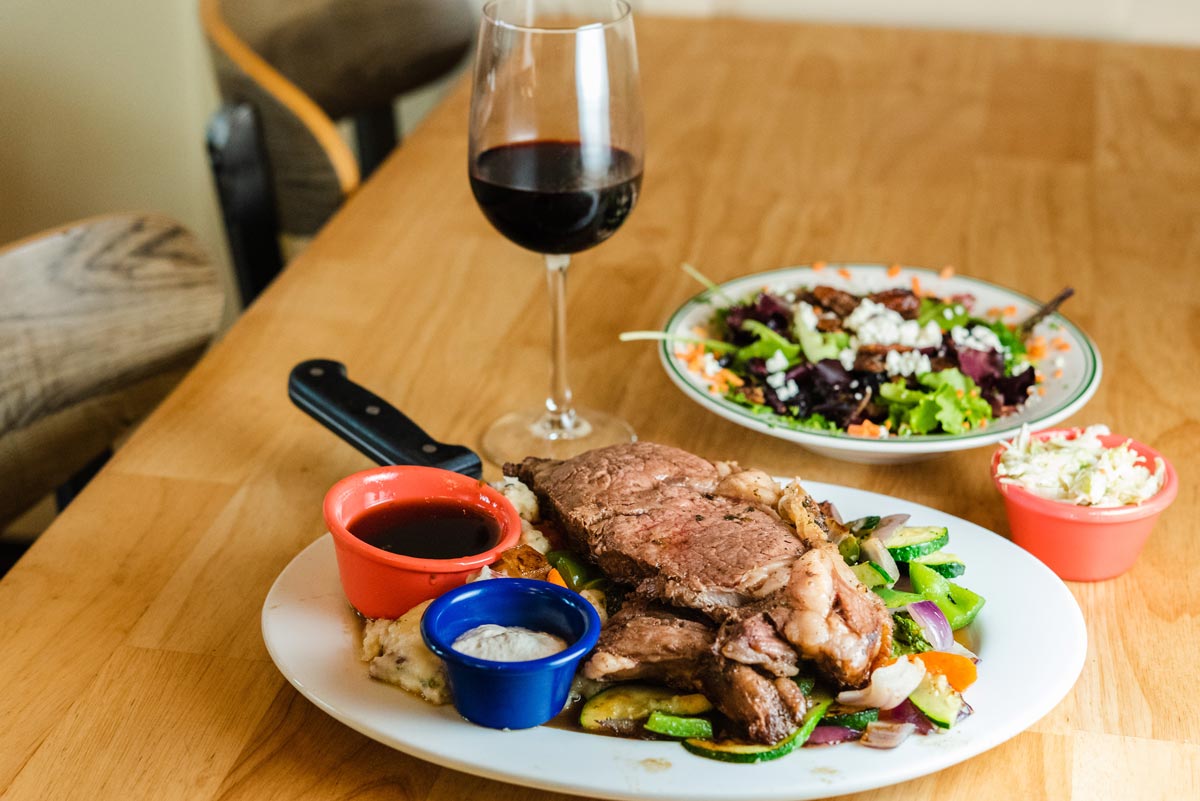 The Best Prime Rib Deal in the OC
Every evening after 4pm Mama's on 39 offers a massive 12-14oz hunk of Prime Rib with salad or soup, mashed potatoes, coleslaw, jus, and horseradish cream for only $44. This is easily the best Prime Rib deal in Orange County and it is so incredibly tender with little fat. Most other restaurants would charge $75+ for a prime rib this colossal.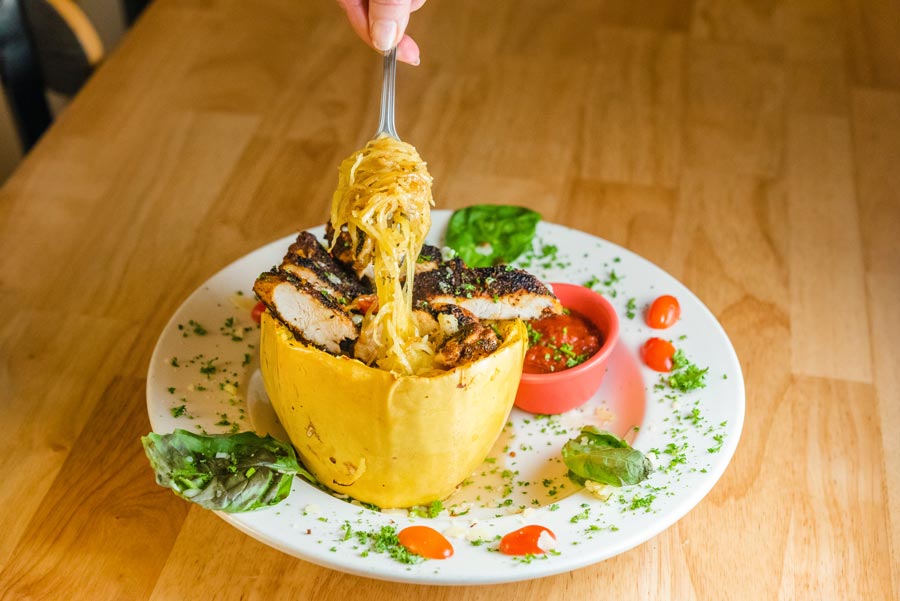 There Are Healthy Options Too
While there is no shortage of naughty eats, Mama's on 39 also has a great selection of healthier options. The "Momma's Got to Fit In Her Jeans", is a beautifully presented spaghetti squash with rosemary, garlic, fresh tomatoes, chili flakes, basil, and Asiago cheese, with marinara on the side. Diners can spruce up their spaghetti squash even more by adding optional blacked chicken, mushrooms, spinach, and extra cherry tomatoes. This option is not only healthy and gluten-free, but absolutely delicious!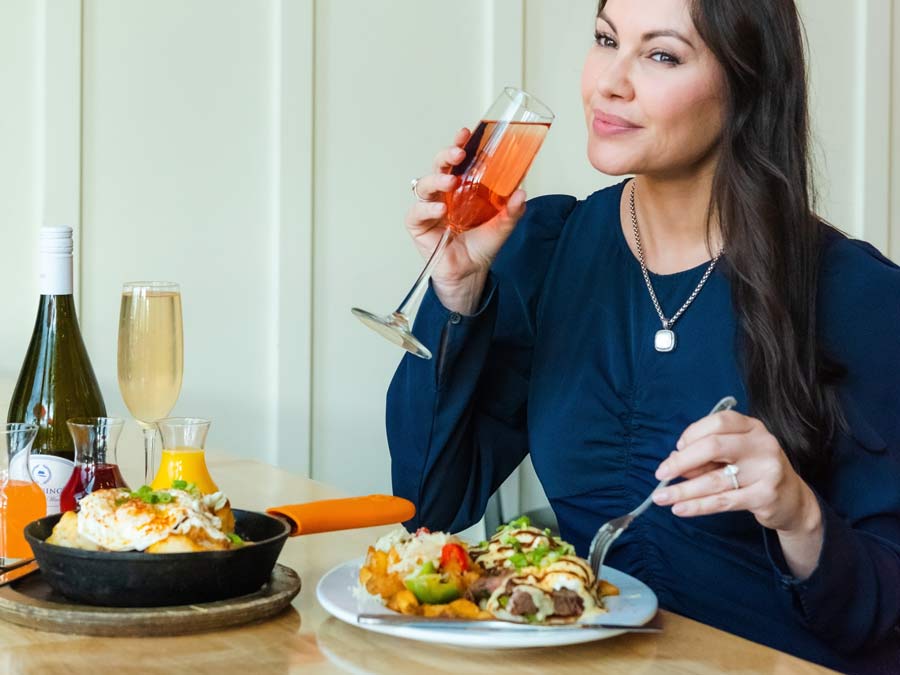 Awesome Daily Specials
Every day of the week, Mamas on 39 serves up clever specials at prices that feel like to good to be true, like my $8 generous glass of Justin! Below is a list of several additional specials they offer throughout the week which really caught my eye.
Sunday Evenings: 1/2 off ALL wine
Free Kid Thursdays: Kids under 12 eat free on Thursdays (Where are my Ladera Ranch Moms at?!!)
Taco Tuesdays: $3.99 & $4.99 Tacos & $9.99 Margaritas
Long Happy Hours: Monday – Fridays from 2pm – 6pm with select $6 beers, wines, and appetizers, plus $10 select mixed drinks.
Sunday PJ's: If you head to brunch before 10am on Sundays in your PJ's, you get 20% off your meal.
Discover More Amazing Orange County Restaurants