I was recently invited to experience the new Norwegian Joy Cruise Ship for a few days and can honestly say if you are looking for a cruise ship that will keep you entertained for days then look no further. Going on a cruise can be one of the best ways to travel and often the entertainment on the ship is just as important as the destination.
When cruising there are typically at least a few days you'll spend at sea. While some guests may be fine just relaxing by the pool, many guests have become increasingly interested in the variety of entertainment available while aboard the ship. Here's a behind-the-scenes look at everything the new Norwegian Joy Cruise ship has to offer.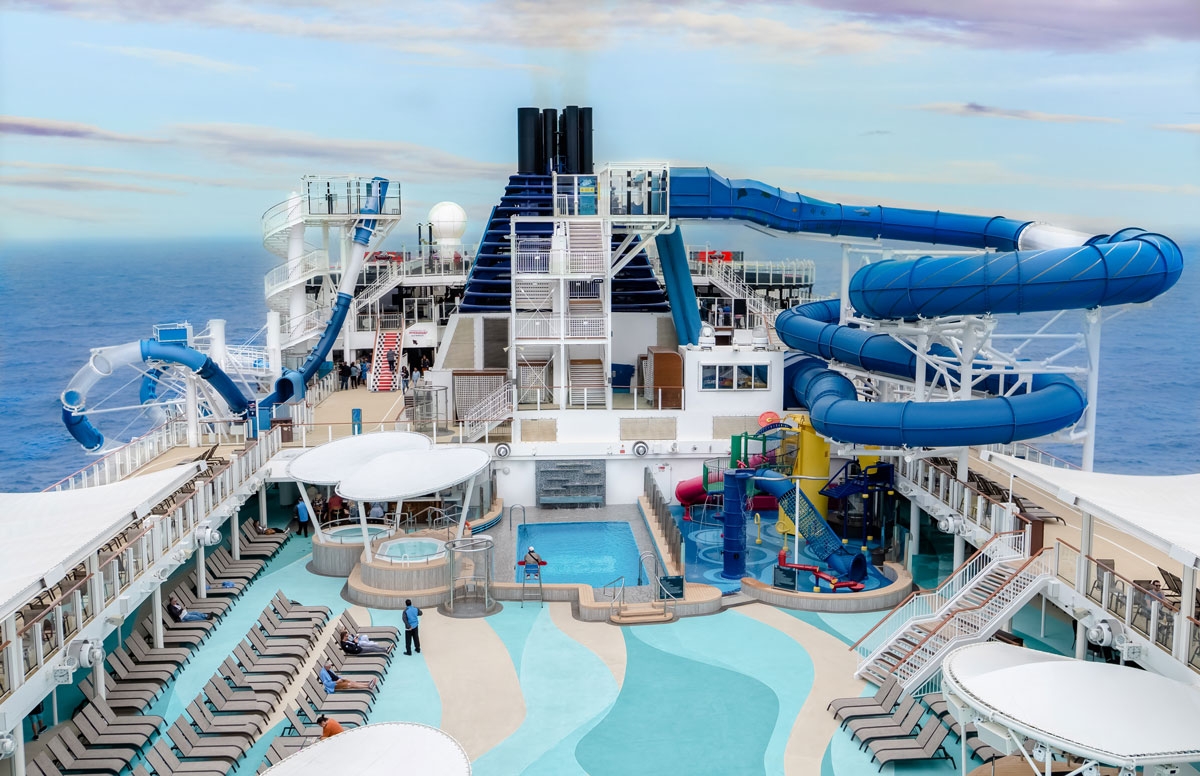 About the Norwegian Joy Cruise Ship
The Norwegian Joy cruise ship is the latest ship from Norwegian Cruise Line which will be sailing year-round from the West Coast to Alaska, the Mexican Riviera, and Panama Canal from Miami and Los Angeles. The new renovation is part of the refurbishing efforts by Norwegian Cruises to bring guests a new modern, luxurious, and entertaining experience. One thing is for certain. There are endless activities and things to do on the new Norwegian Joy cruise ship.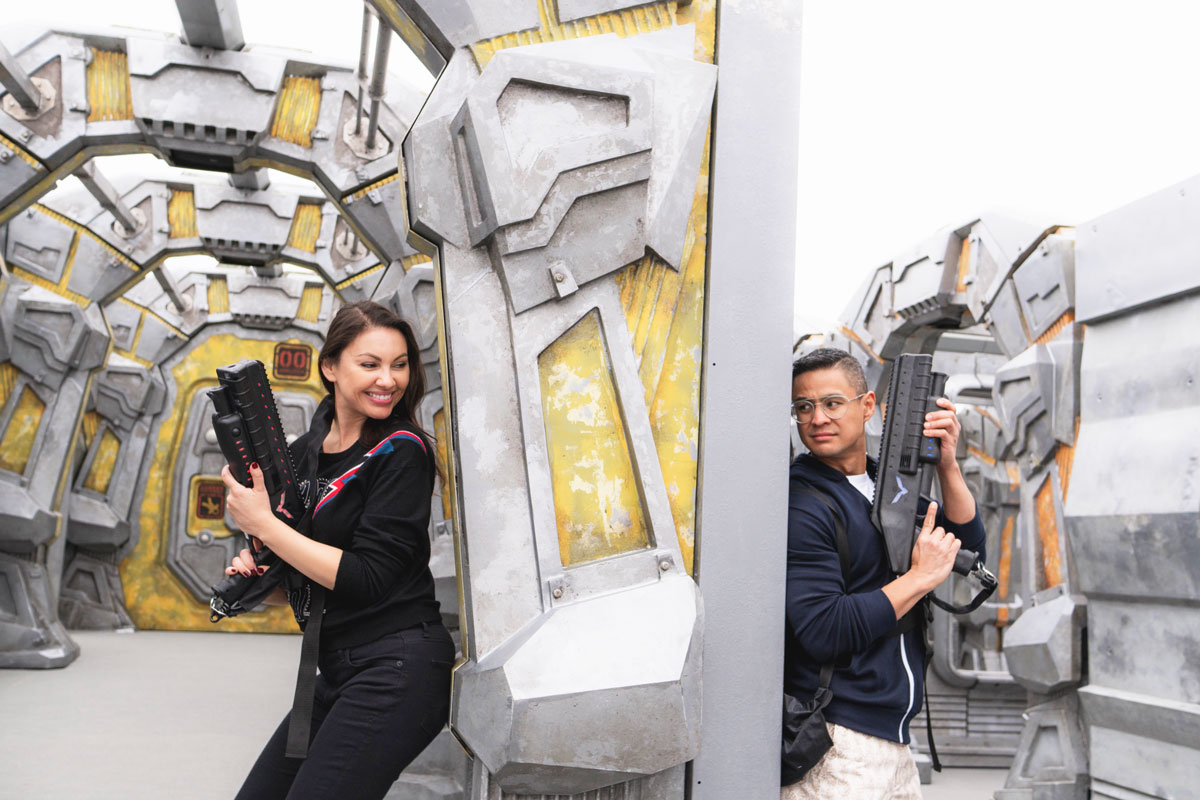 Laser Tag
For starters, there is the Galaxy Pavilion which features over 9 virtual reality games including a very fun interactive virtual reality 7D game. Right next door to the Galaxy Pavilion is an arcade. The ship actually has two arcades as there is another mini arcade located next to The Local restaurant which is kind of hidden. If you are looking for an even more active experience you will love their full-fledged Laser Tag Arena. I have to admit I am a huge fan of places like Dave and Busters so I went all out for Laser Tag. In fact, I'd say both our teams of all ages were having the time of their lives.
Galaxy Pavillion
The Galaxy Pavillion is a unique 7D racing simulator. Guests will be seated in a theatre where the seats move and make you feel the intensity as you accelerate through every adrenaline-fueled turn.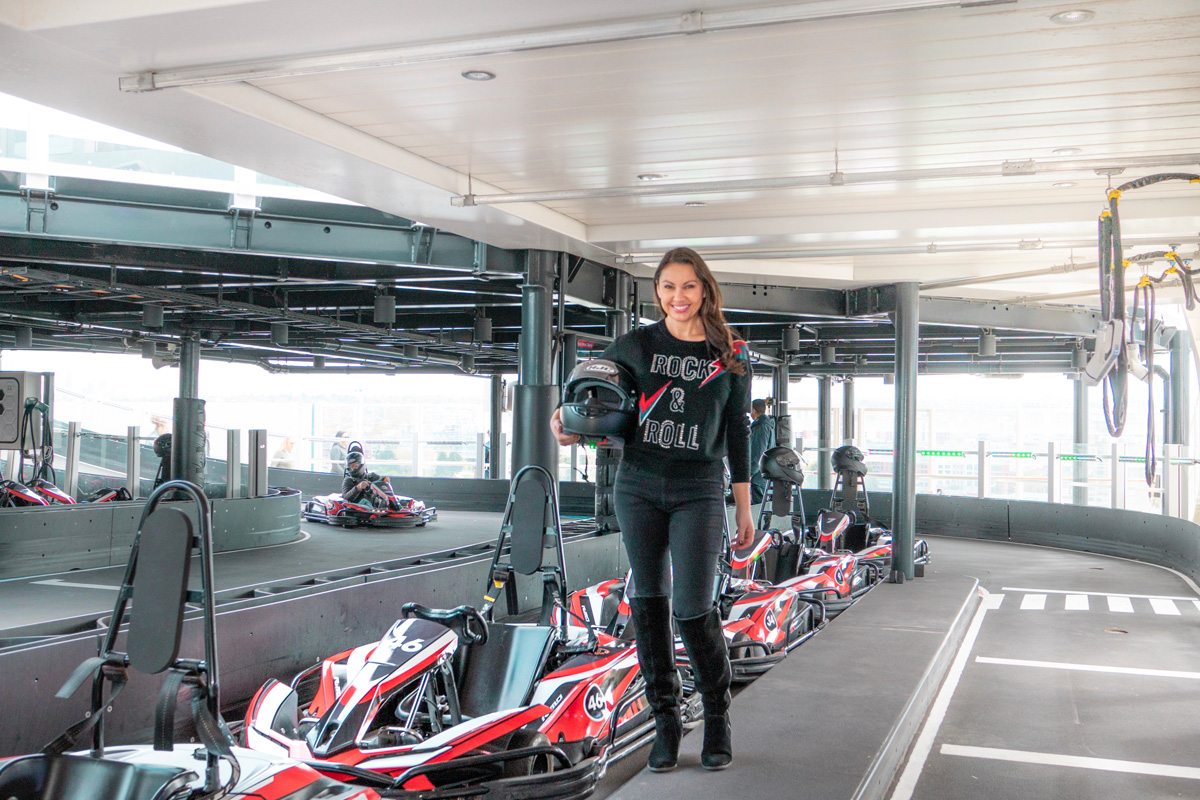 Go Karts
My favorite thing to do on the new Norwegian Joy was to experience their awesome Go Karts. I honestly could have gone on this a million times. Being that I am highly competitive I, of course, won my race! The cars go surprisingly fast and the track was way longer than I had originally expected. If you aren't feeling the need for speed there is also a miniature golf course right on the other side of the race track.
Comedy Shows
My fiance and I love going to comedy shows on cruise ships. It's the one type of entertainment we always make a point to go see. The new Norwegian Joy cruise ship actually has its own comedy club which features 2 stand-up shows each evening followed by a DJ and dance floor.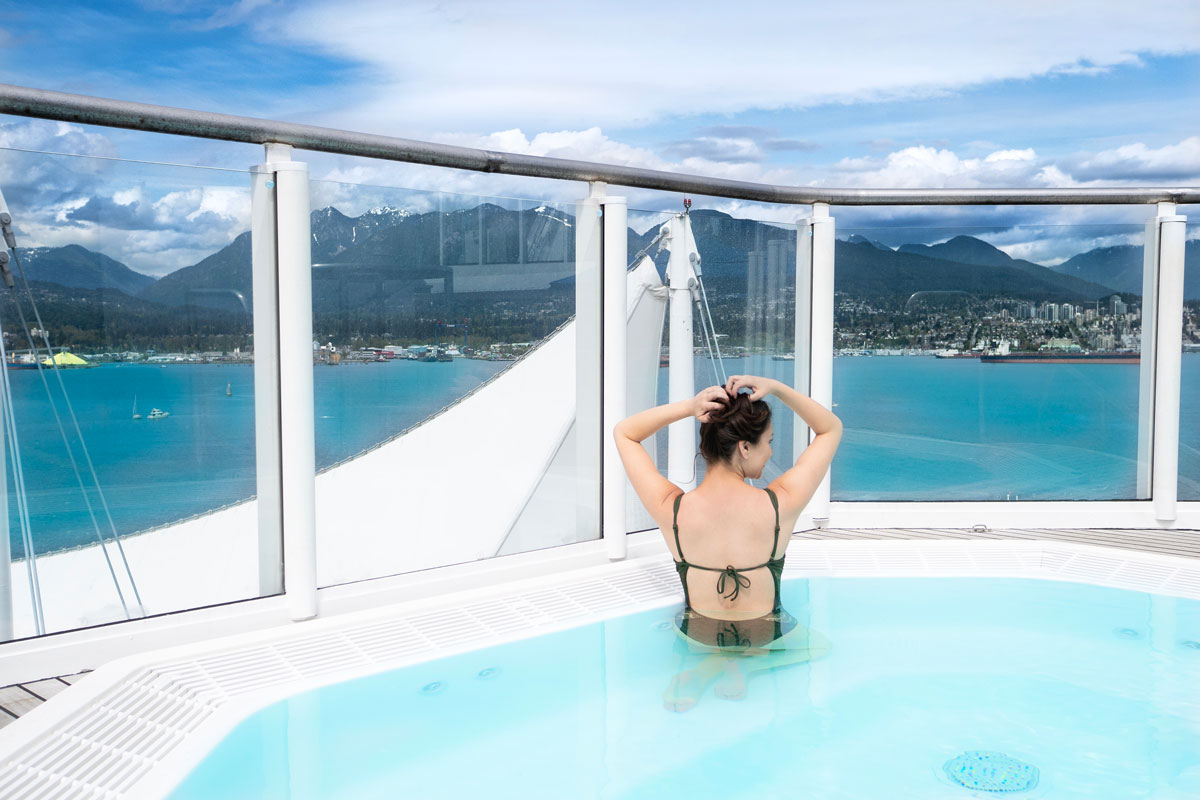 Pools
Finally, there is, of course, relaxing by the pool or in one of their many jacuzzi's overlooking the ocean. This is definitely something I enjoy and the Norwegian Joy is so large that there are plenty of jacuzzis spread throughout the top decks. You'll likely be able to enjoy one all to yourself as I did. If you're feeling more adventurous there are also two huge water slides and even a mini water park for the kids!
The Norwegian Joy cruise ship even has an upgraded Beach Club which is an exclusive, adult only oasis at the top of the ship. Cruisers who upgrade will enjoy panoramic ocean views, specialty food and drinks and upgraded lounge chairs with umbrellas.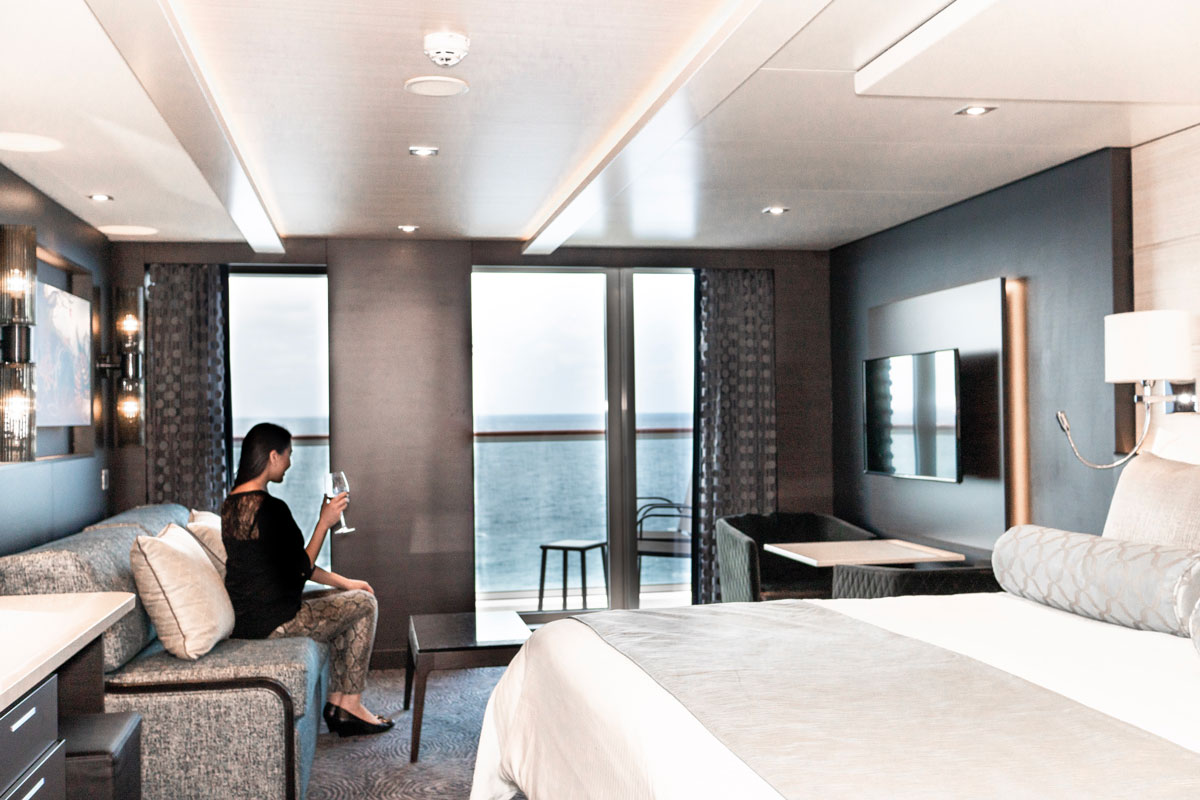 Beautiful Rooms
When you aren't enjoying all the activities on the cruise ship, you can just relax in your room. The cabins on the Norwegian Joy are exceptionally beautiful and spacious with large balconies. The cuisine and service are top-notch.
One thing is for certain, the Norwegian Joy Cruise Ship is perfect for families, young adults, and couples who are looking for more activities and entertainment to enjoy when they're out to sea. Then there is also the food, but we'll be saving that for a whole separate article!
More Travel Articles