I absolutely fell in love with ONX Winery in Paso Robles during my visit. I originally discovered this boutique Paso Robles winery when I was searching for fun wine-tasting experiences. ONX Winery offers the most charming Afternoon Tea & Wine Tasting at their breathtaking vineyards and the experience was absolutely amazing.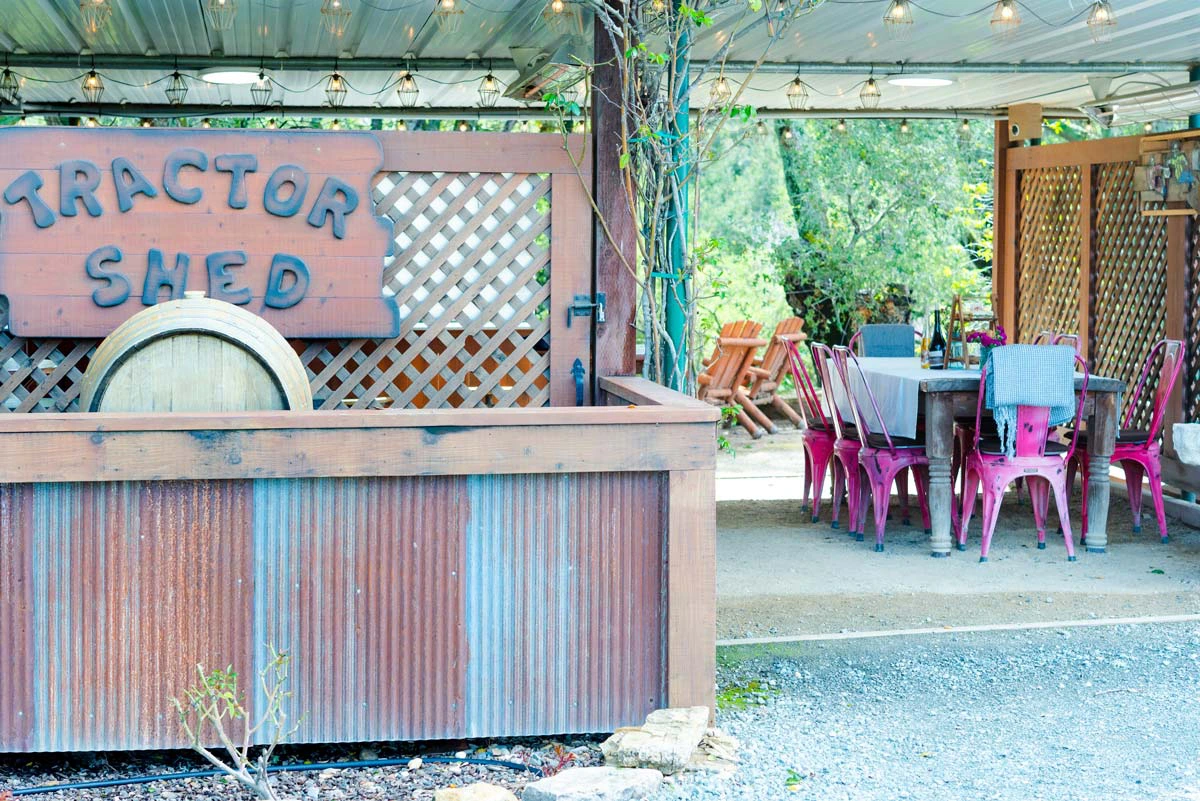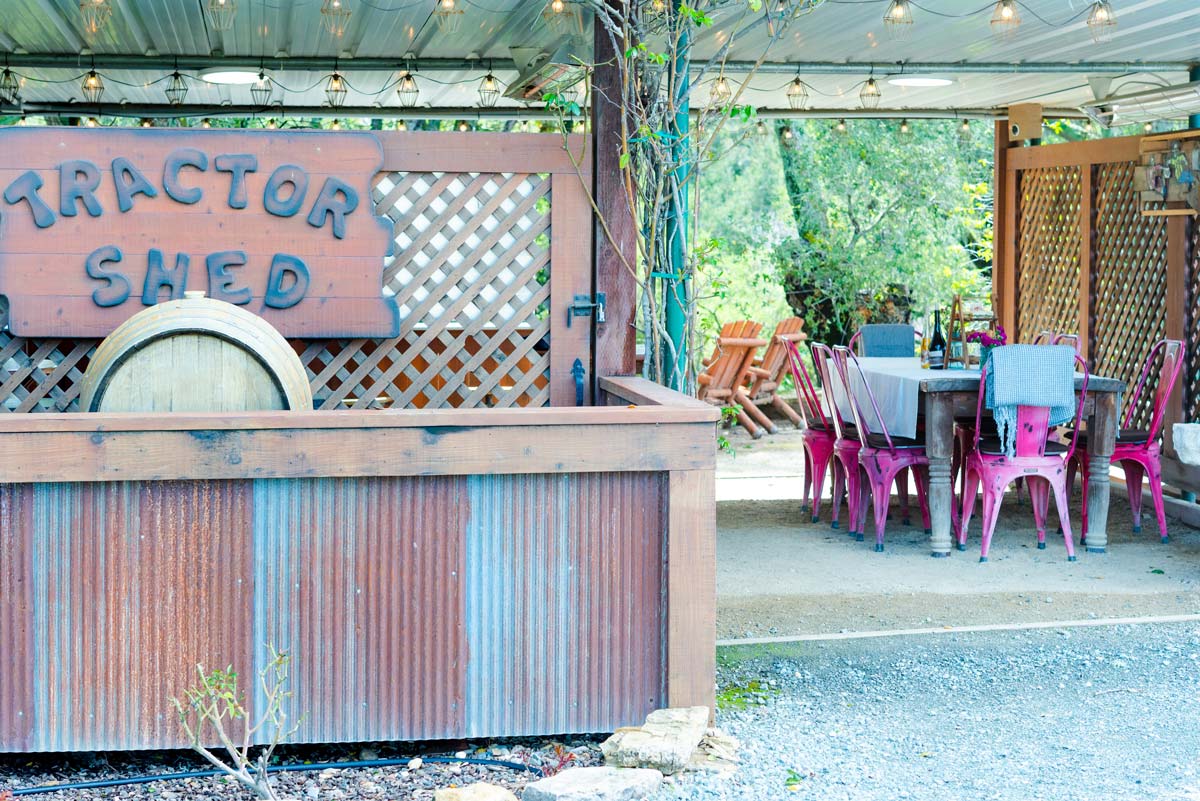 About ONX Winery in Paso Robles
Onx began 15 years ago and features both a beautiful vast vineyard and a tasting room in up-and-coming Tin City. They sell just a little over 5,000 cases and curate every wine from their estate grapes.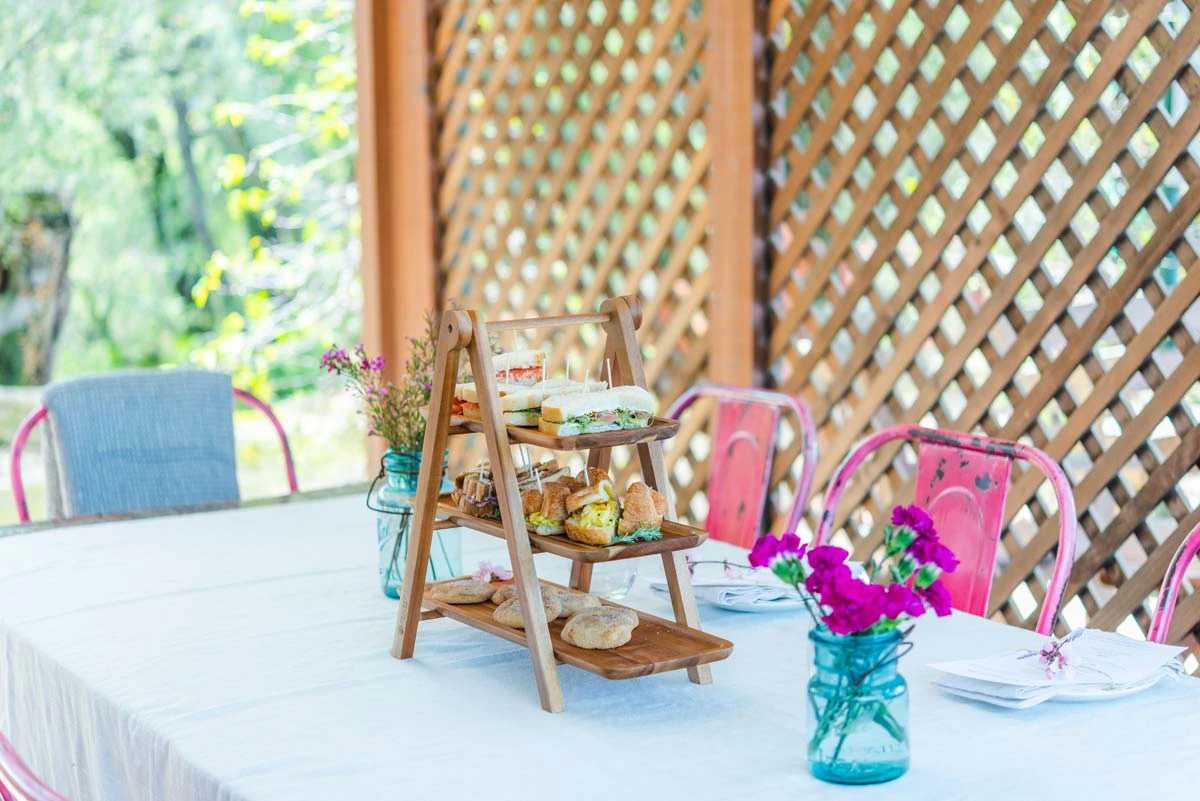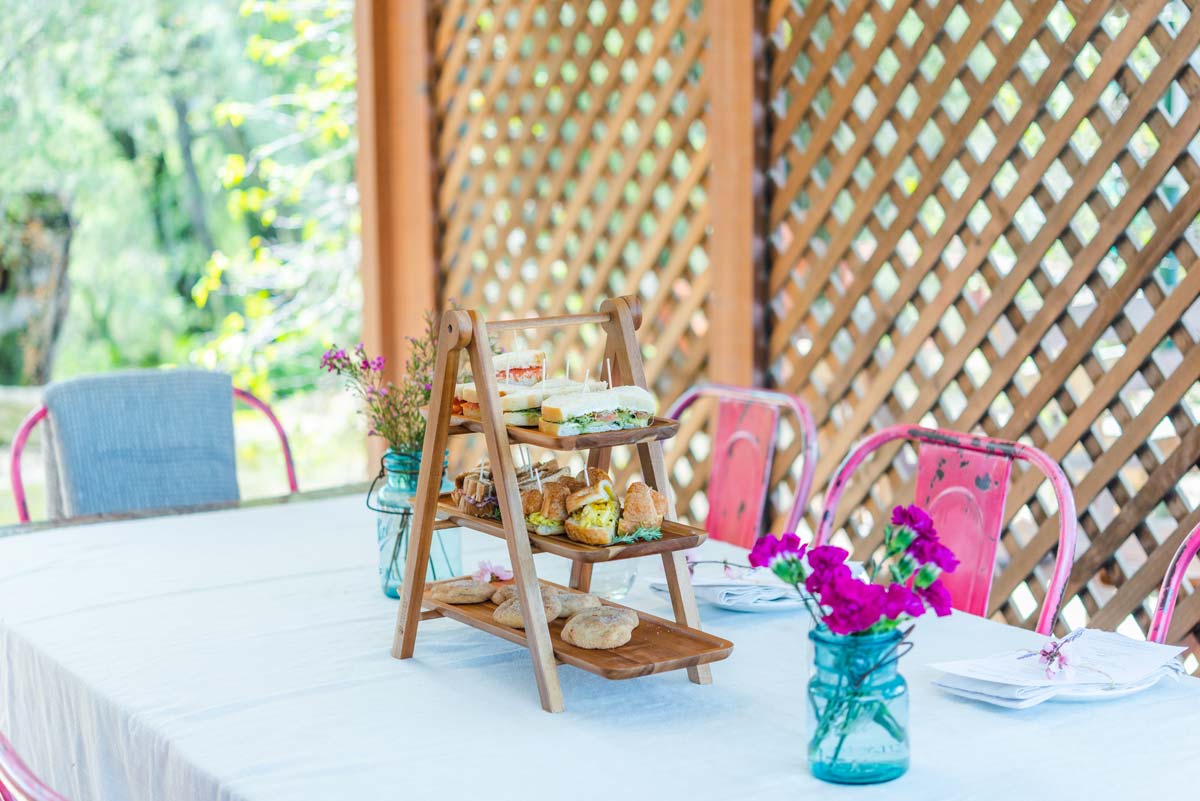 The Afternoon Tea & Wine Tasting Experience
ONX features a variety of elevated experiences, but I love a good afternoon tea service. Their Afternoon Tea & Wine Tasting is served with a variety of 5 ONX wines each thoughtfully paired with 4 tea sandwiches and cookies for dessert.
These are not just any basic tea sandwiches either. Each sandwich was curated by their wonderful vineyard manager, Happy Saunders, along with local deli, Red Scooter. Each sandwich is freshly made to enhance and illuminate the flavors of each wine.
Pricing & Reservations
The best part about the ONX Afternoon Tea & Wine Tasting, aside from the tasty morsels and wine of course, is the price! This experience is a flat fee of $348 and you can include up to 6 people. This means you can get a group of your favorite friends together and split the cost making this experience only $58. Plus if you have more than 6 people, it is just an additional $58.
This is amazing and cheaper than some wine tastings in the area. Don't get me wrong, I would happily pay this for even two people, but life is always more fun with friends. Check out my entire experience below.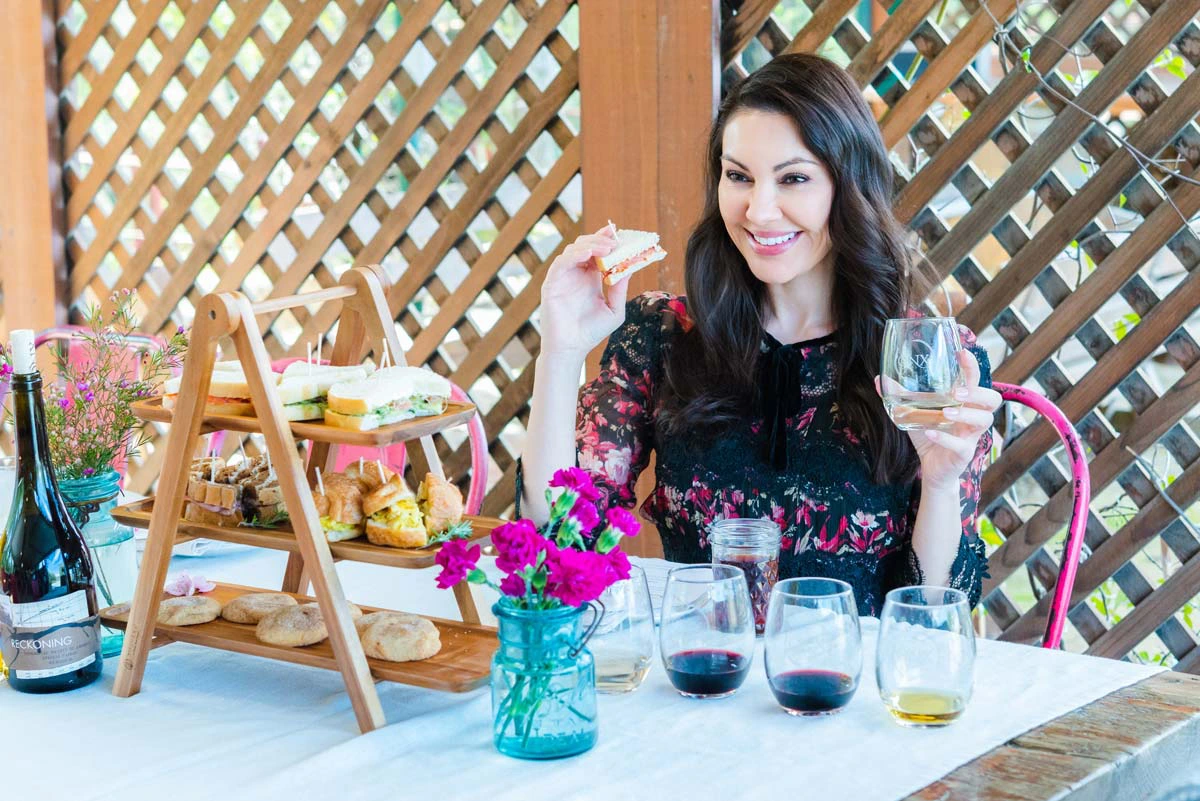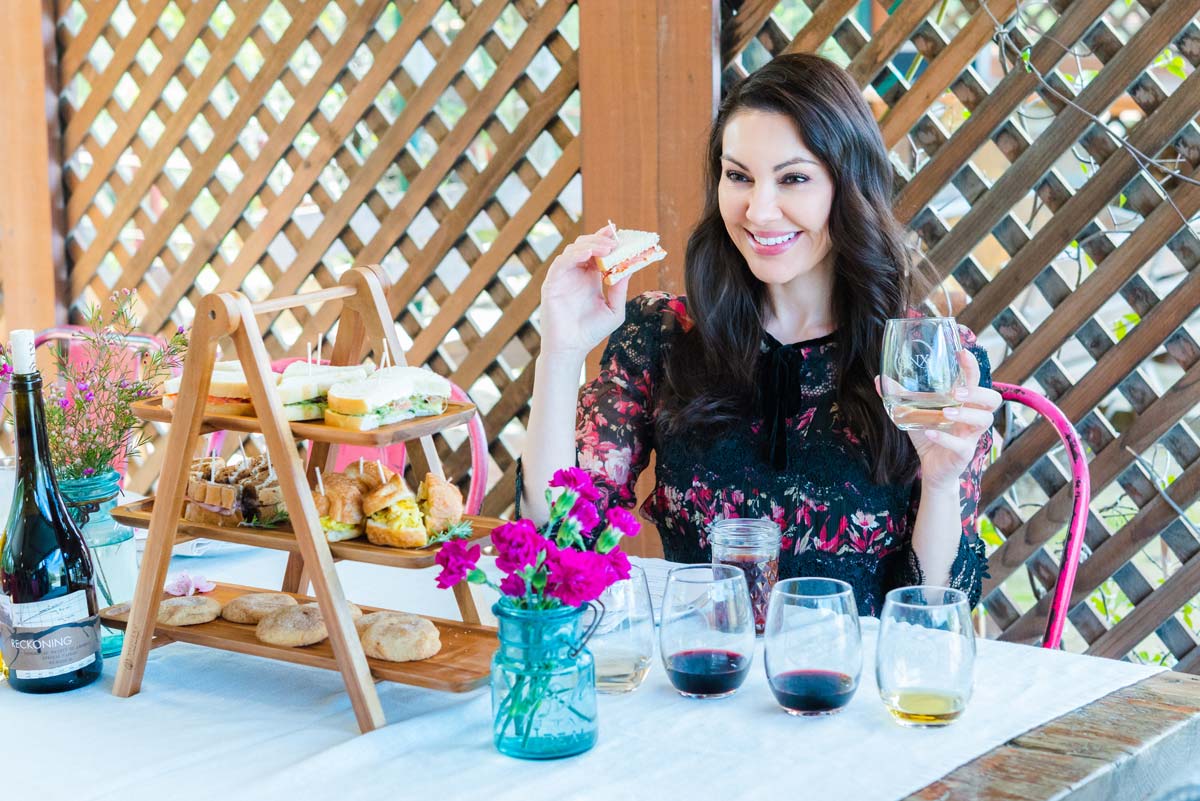 First Pairing: Field Day & Tomato Cucumber Sandwich
The first tasting was their Field Day 90% Sauvignon Blanc with 10% Viognier paired with a tasty cream cheese, pesto, cucumber, tomato, and sprout sandwich. We were advised to taste the wine first, nibble our tea sandwich, and then sip the wine again to truly experience the notes of pineapple with a finish of citrus and acidity. This was my favorite tea sandwich from the experience.
Second Pairing: 2021 Indie Rosé & Smoked Salmon Sandwich
Our second tasting was a smoked salmon sandwich with sun-dried tomato and cream cheese paired with a 2021 Indie Rosè. The beautiful fragrant notes of fresh summer strawberries helped balance and enhance the smokiness of the salmon.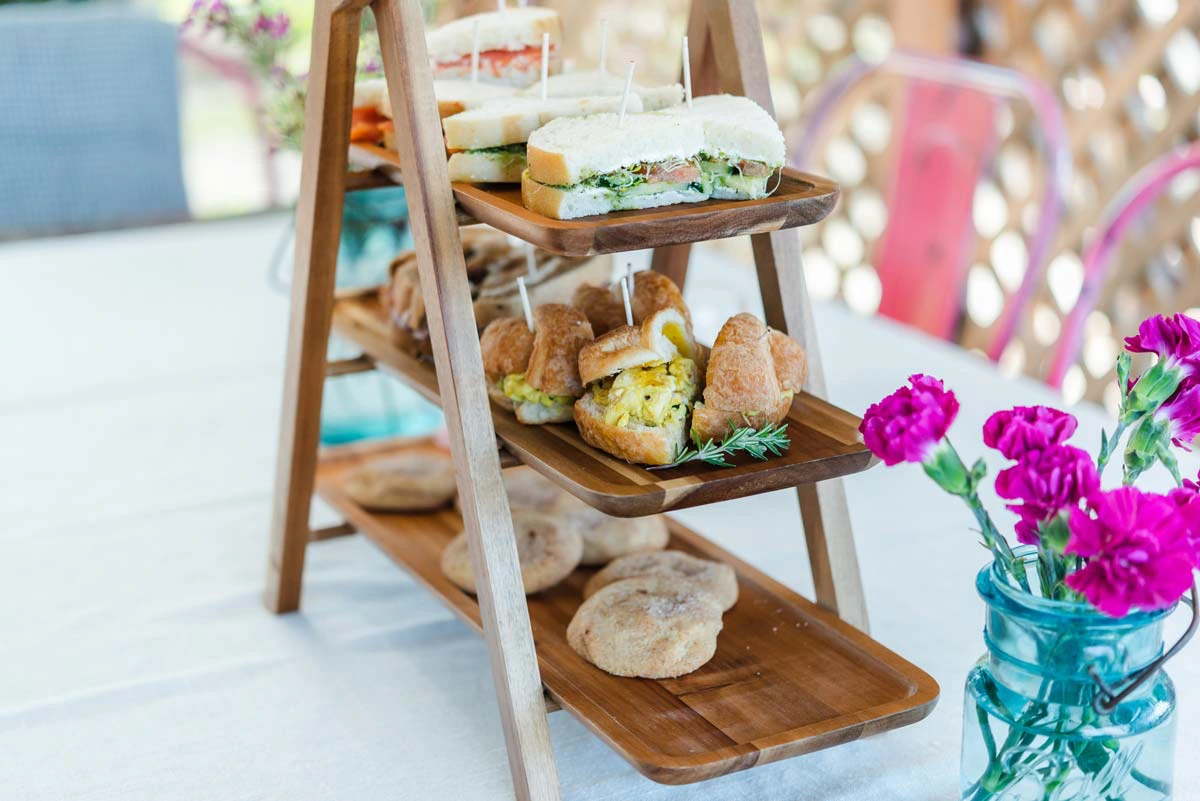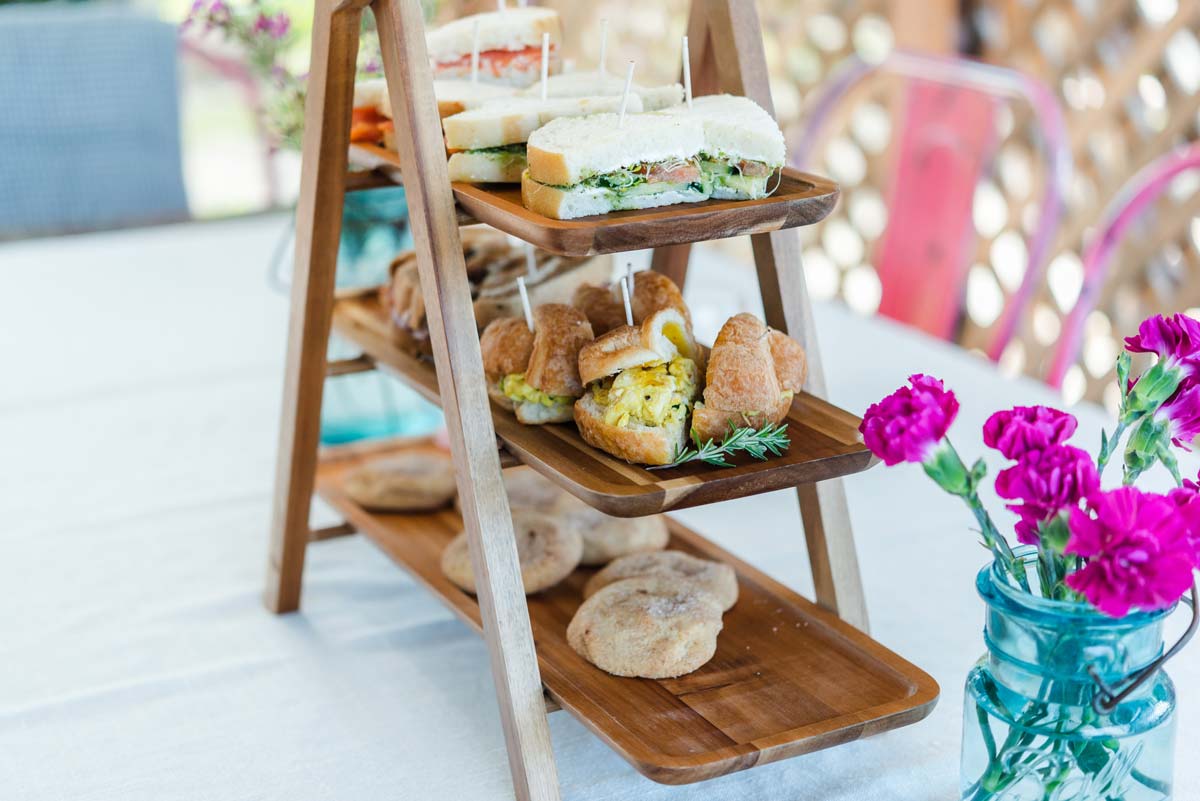 Third Pairing: 2014 Crux & Curried Chicken Croissant
Happys' favorite pairing was the Curried Chicken Salad Croissant sandwich with the 2014 Crux, a 41% Syrah, 27% Mourvèdre, and 27% Grenache. This wine offers a wonderful hint of spice that played well with the flavors of curry, leaving a smooth finish.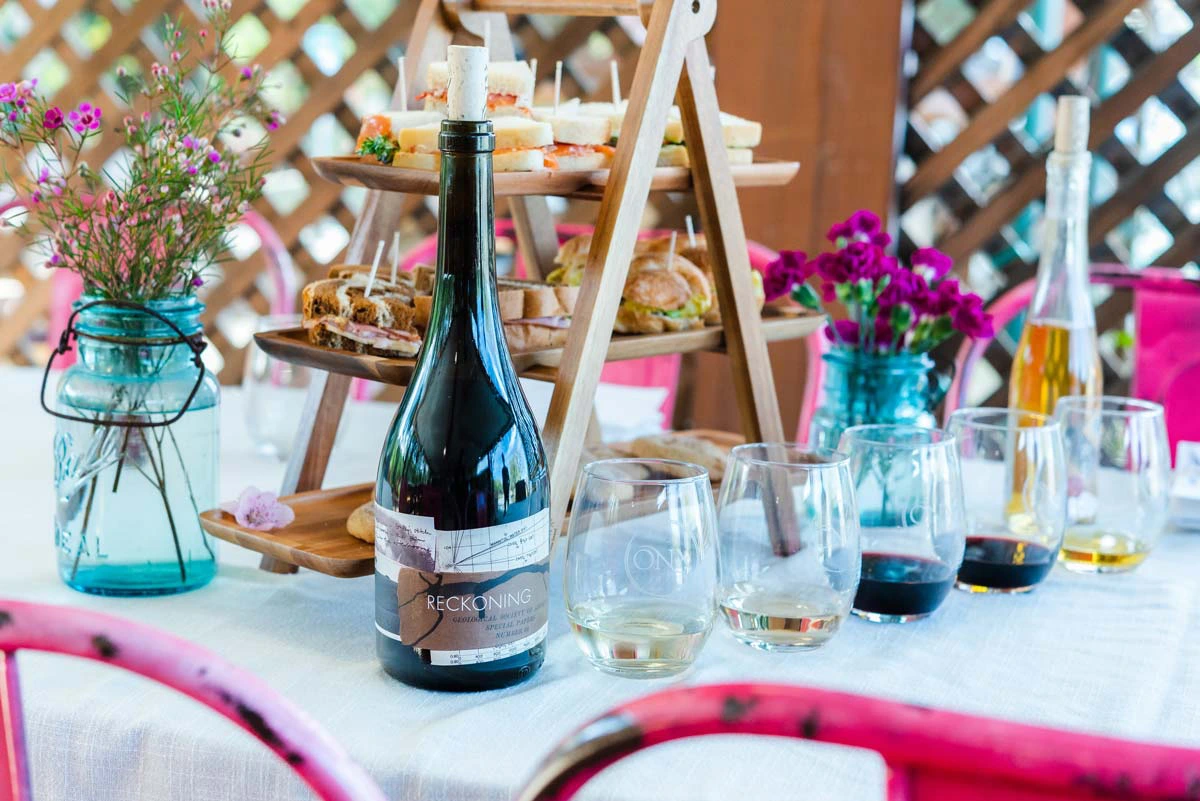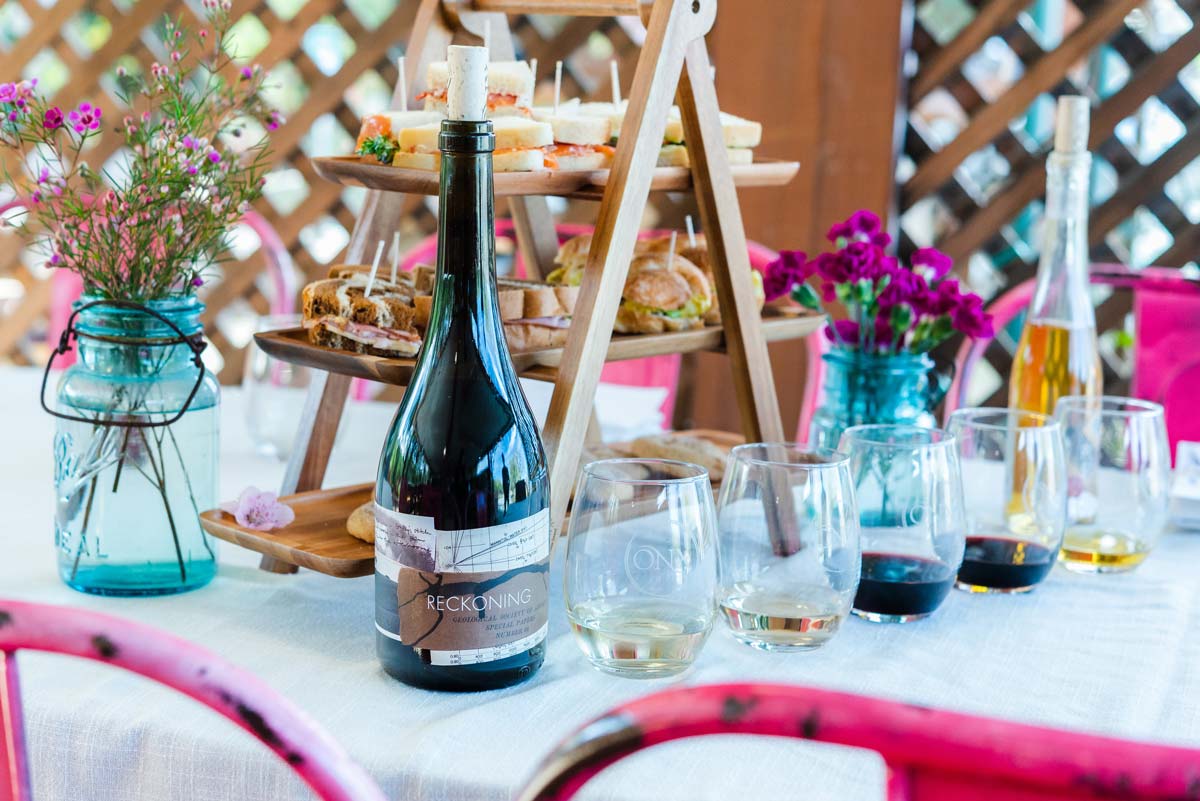 Fourth Pairing: 2015 Reckoning & Ham Guoda Sandwich
For the 4th pairing, we enjoyed a classic ham & Gouda sandwich on rye with whole-grain mustard. it was paired with the 2015 Reckoning. This well-composed wine offered a hint of pepper from the 18% Zinfandel with a sweet finish from 54% Syrah, 18% Petite Syrah, and 10% Grenache.
This was my fiance's favorite pairing and my favorite wine from the experience. I am however partial to luscious full bodied reds which the 2015 Reckoning definitely was.
Fifth Pairing: 2014 Post Script & Snickerdoodles
For dessert, guests will enjoy some delicious fresh Snickerdoodle cookies paired with their unique 2014 Post Script Dessert Wine. The sweet honey flavors of the wine perfectly enhanced the cinnamon of the snickerdoodles. Post Script is an excellent dessert wine and we also discussed how it could be used as a delicious reduction for desserts like poached pairs!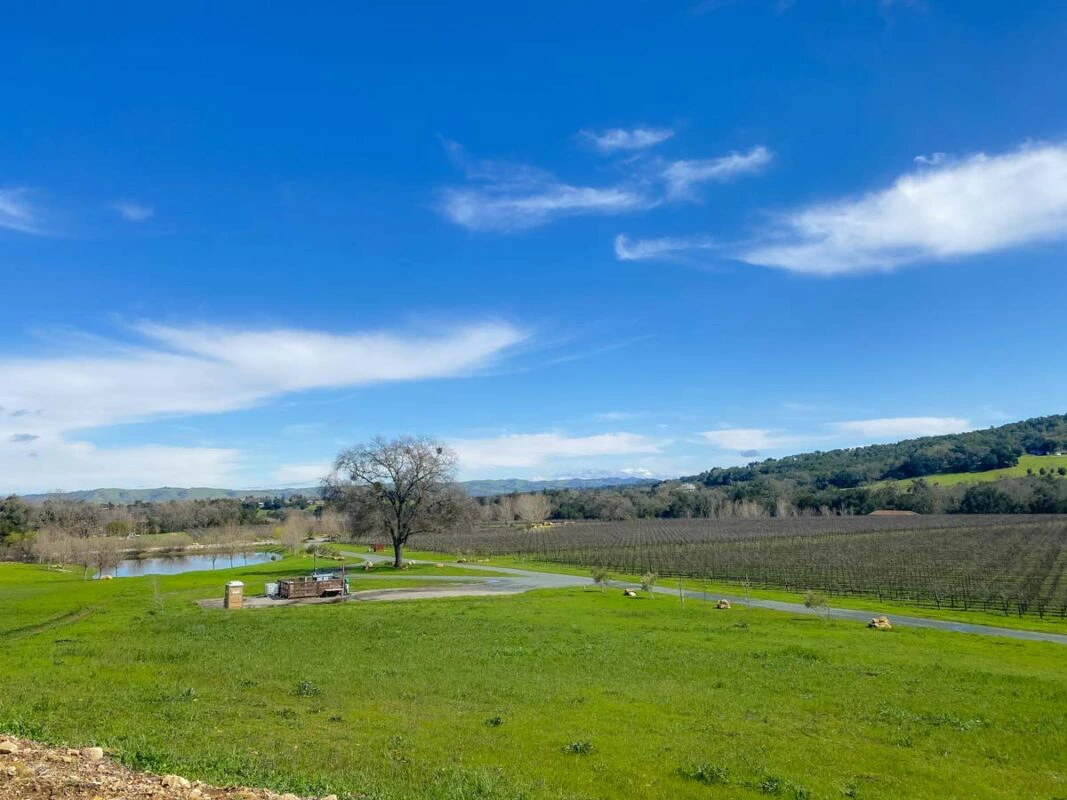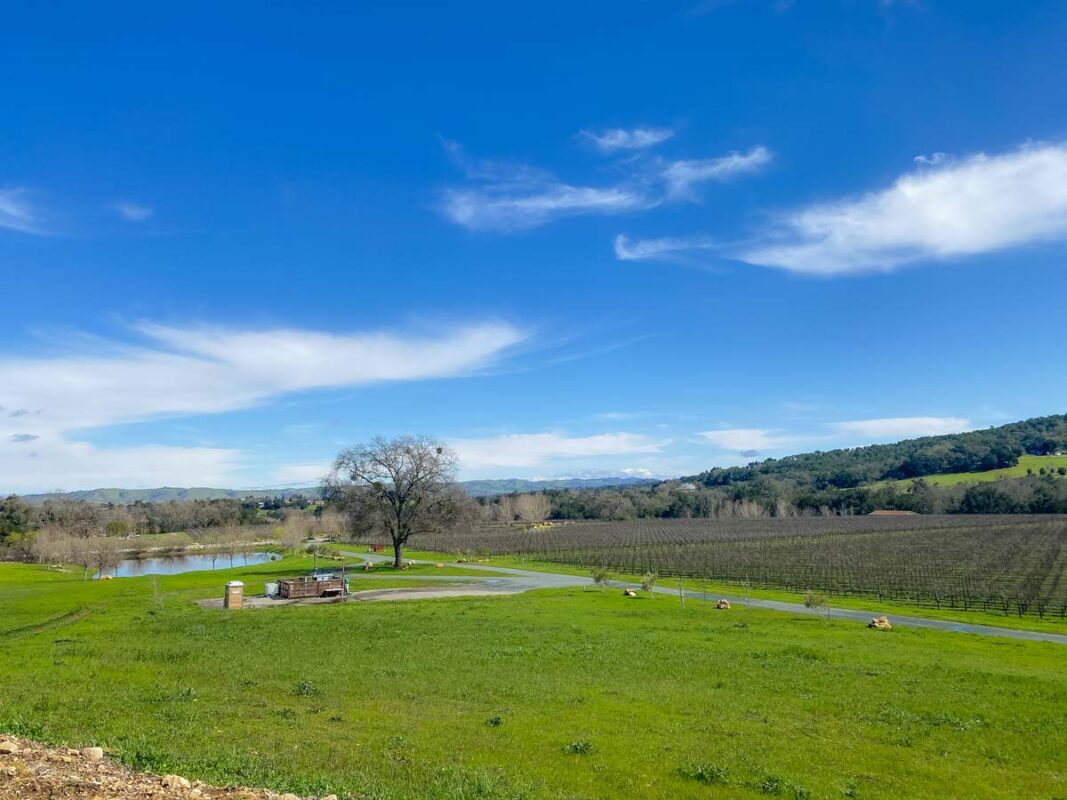 The Vineyard Tour
After our Afternoon Tea & Wine Tasting, we were taken on a quick tour of the ONX vineyards to view the property. We even got to visit the little sheep, goats, and ducks which live on one of their rental properties. Let me say that again. They have a house you can rent with goats and sheep!!!
Staying on Property
ONX Vineyards has several on-site properties that can be rented out. They offer:
Kiler Retreat: a beautiful 3 bedroom house that can accommodate 6 people with a private jacuzzi for only $600 per night.
The Apartment: private entry apartment attached to the Kiler Retreat with patio for only $200 per night.
Briarwood Cottage: an amazing fairytale cottage straight out of the story books with 5 rooms and 6 bathrooms for $750 per night.
Briarwood Apartment with private balcony for 250 per night
Clark House: a giant 2-story 5 bedroom 4 bath house with a private fenced-in yard for $1000 per night.
Clark Apartment: a private entrance apartment attached to the Clark house with a private fenced-in yard for $300 per night.
Each property at the ONX winery vineyard has its own kitchen, insane views, and access to stroll through the vineyards. If you're looking for a place to stay with a group of friends, rooms for a wedding party, or just an intimate getaway for two, their properties look gorgeous.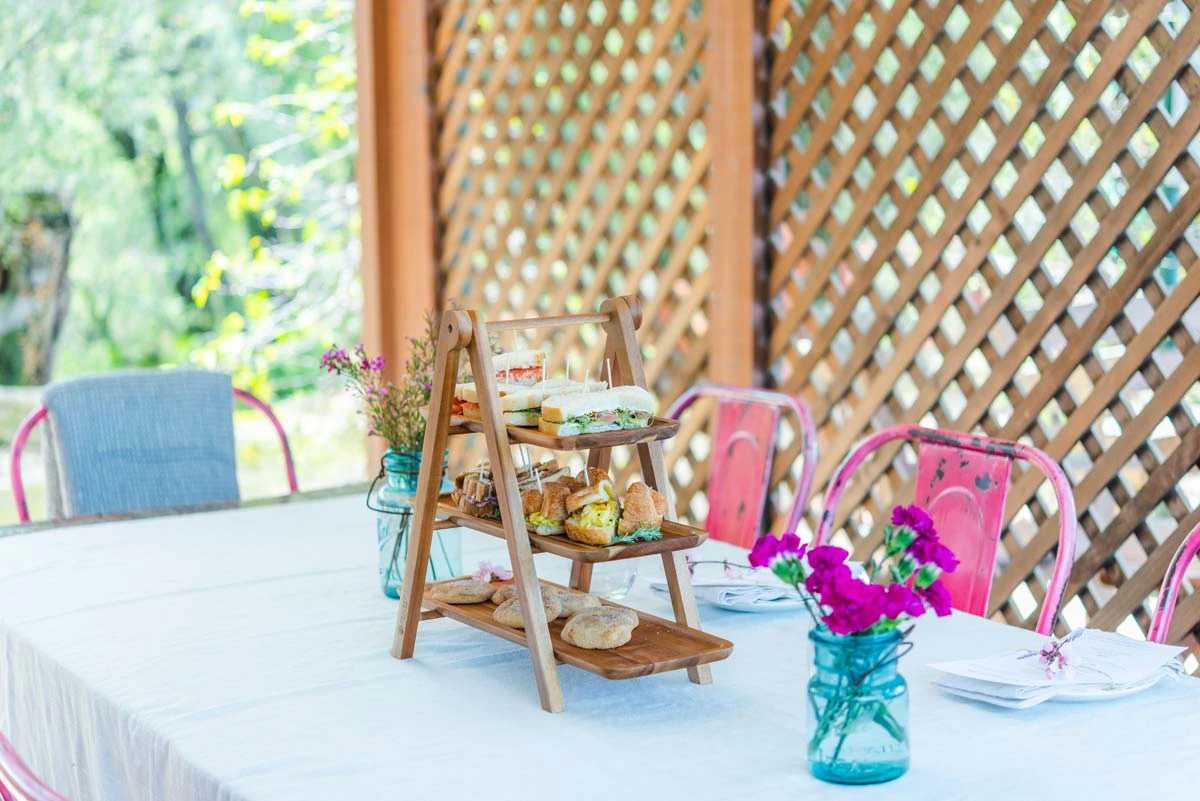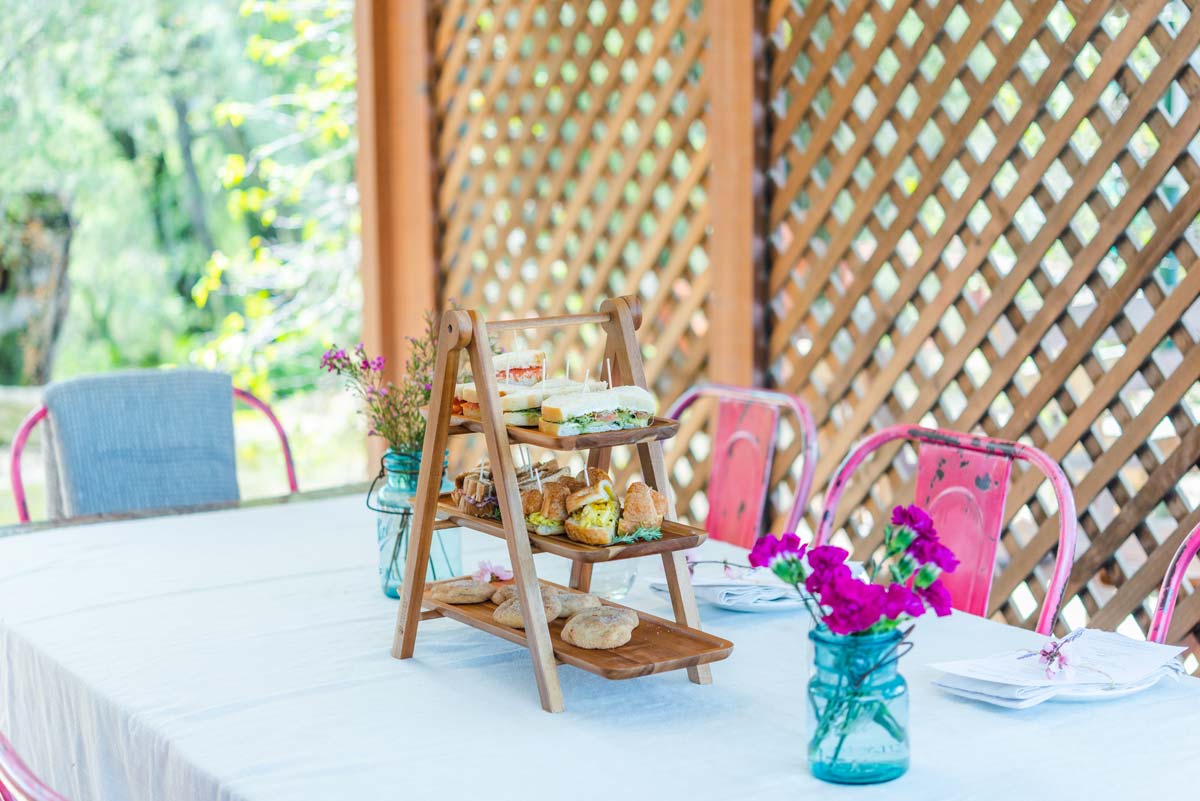 ONX Wine Club Membership
I recently learned that some wine clubs come with special perks such as fabulous events. I have friends in Orange County that join certain wine clubs and plan their entire trips around when their wine clubs are throwing their annual parties.
I was keen to discover that ONX Winery in Paso Robles throws several events each year and two are exclusive to members only. Members of their wine club receive two tickets to attend their annual members-only events.
Club members can choose from 2 cases, 6 bottles, or 4 bottles per year with the price ranging from as low as $200 to $600 per shipment. If you love wine country and are looking for a breathtakingly beautiful winery with fun perks and delicious wines, ONX Winery in Paso Robles checks all the boxes.
ONX also has a convenient tasting room located in the heart of Tin City for only $25
2910 Limestone Way
Paso Robles, CA, 93446
United States
Open Daily
10am – 5pm
Last tasting starts at 4:30 pm
Discover More Wine Country