As I sat down to dine at the San Antonio Winery in Paso Robles, I couldn't help but admire the cozy ambiance of wine barrels highlighted by the flickering flames of their giant stone fireplace. The perfect setting for a comforting Italian meal paired with delicious flights of wine.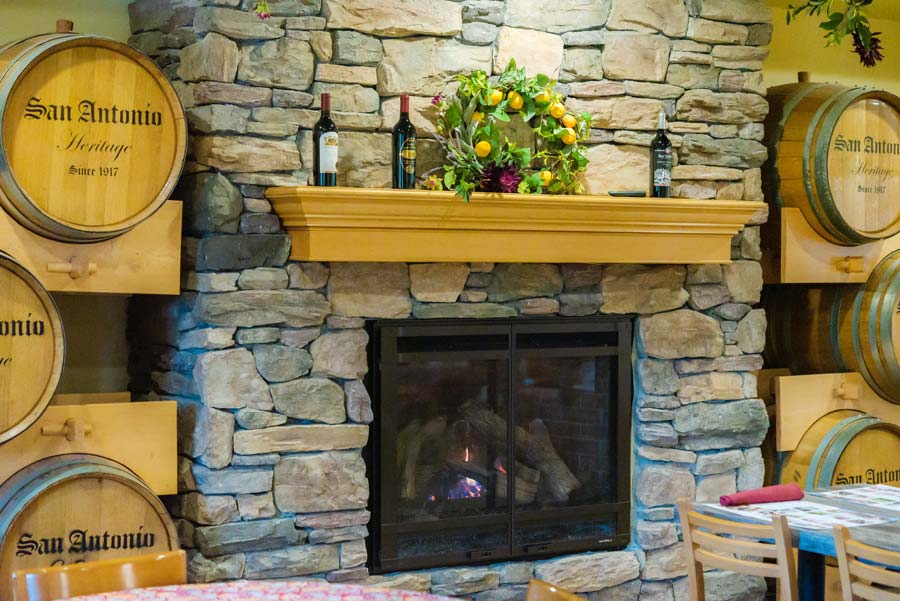 Riboli Family of Wines
San Antonio Winery hosts the Riboli Family of Wines that I have long been familiar. From their nostalgic line of Stella Rosa that I enjoyed a little too much in my 20's to the San Simeon Wines that I enjoy at all my favorite Orange County food and wine festivals, you'll likely already be familiar with their long-spanning selection of wines. The Riboli Family of Wines includes:
Stella Rosa
San Simeon
Maddelena
Opaque
Windstream
Bodega Sangria
Highlands 41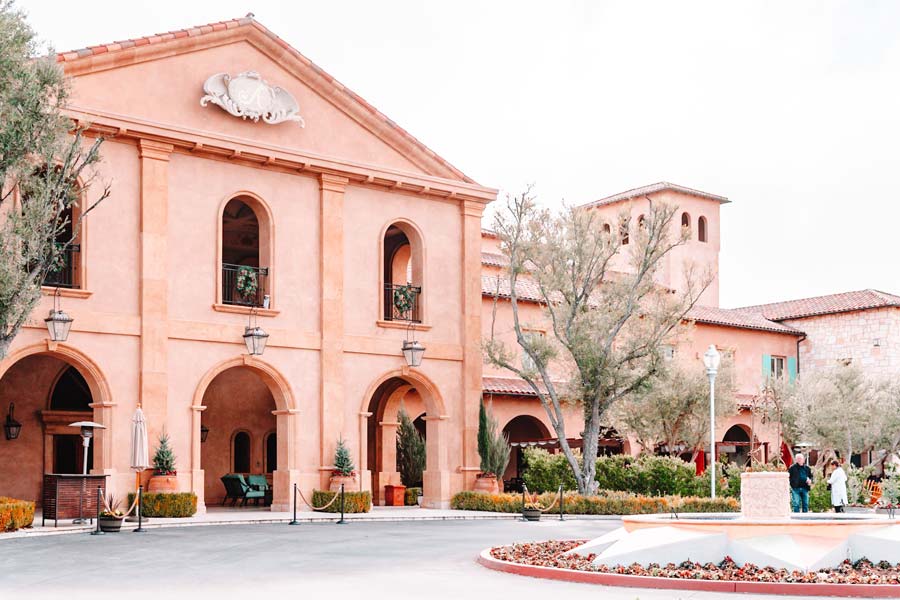 Steps from Allegretto Resort
If you happen to be staying at the very popular Allegretto Resort & Spa, a delicious visit to the San Antonio Winery & Bistro is only a quick 5-minute walk across the street. In fact, they have one of the most convenient winery locations right on Highway 46 East.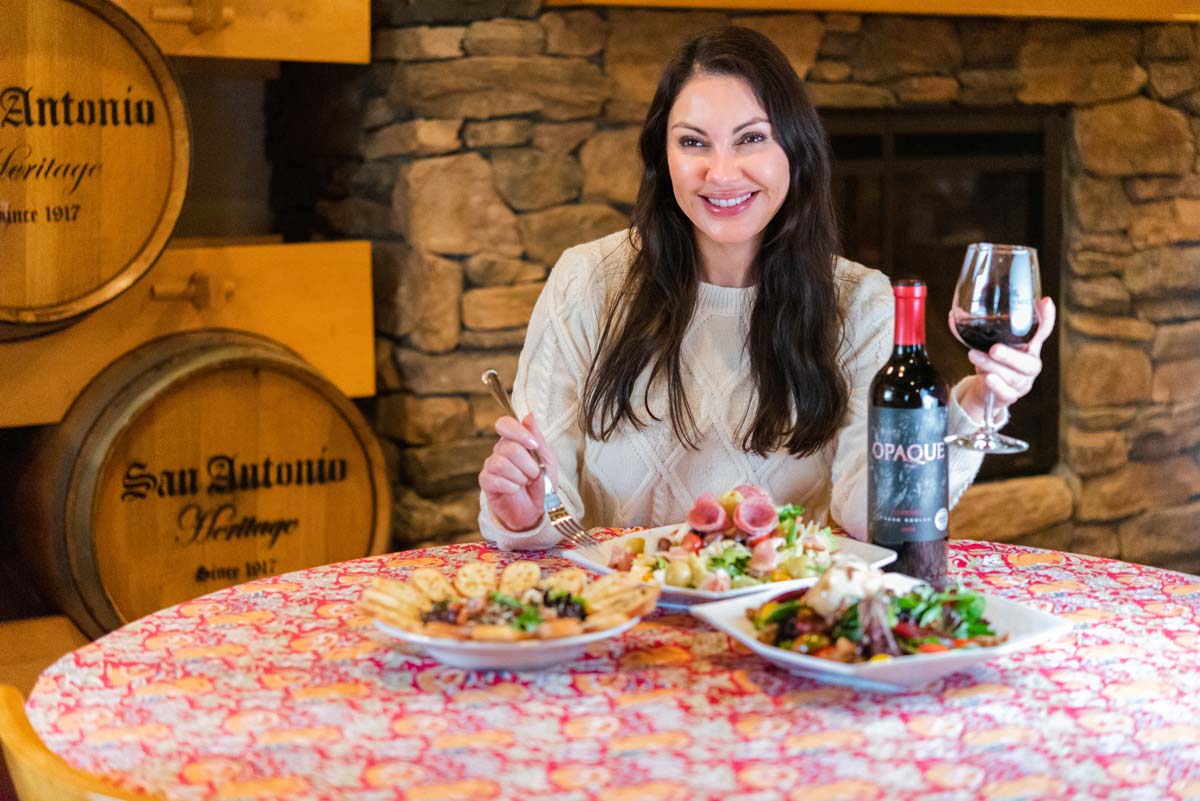 The second you step into the winery it's nearly impossible to not be distracted by the intoxicated aroma of authentic Italian cuisine. You might be visiting the San Antonio Winery in Paso Robles for a wine tasting, but you'd be hard-pressed to decide not to also stay for lunch or dinner, which is exactly what we did.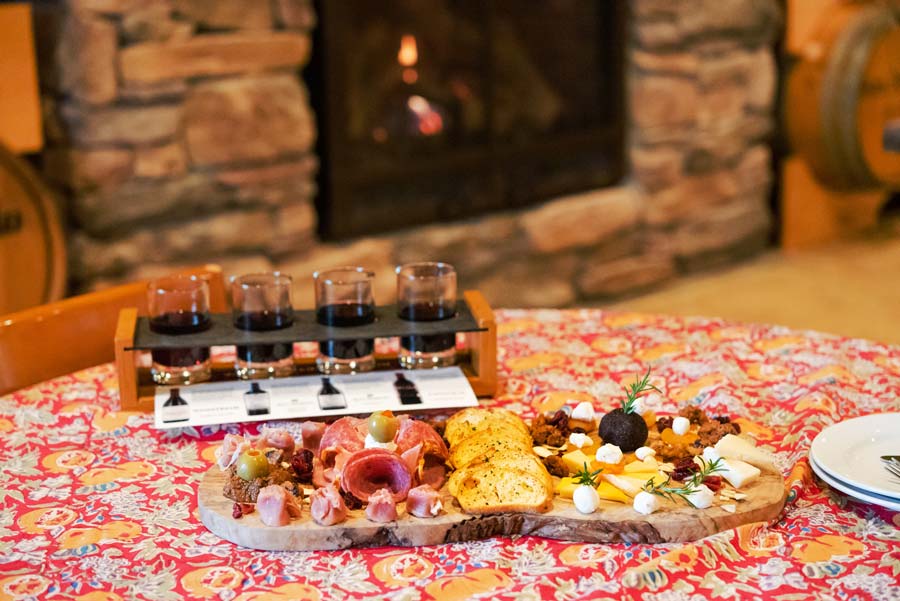 Charcuterie Plate
As I perused the menu, my eyes were immediately drawn to the charcuterie board, which I knew would pair perfectly with their wine tasting flights. The board was enhanced with an array of meticulously placed meats and accompanied by a selection of locally sourced cheeses. A decked out array of accouterments such as olives, nuts, dried fruit, and buttered crostinis, completed the presentation.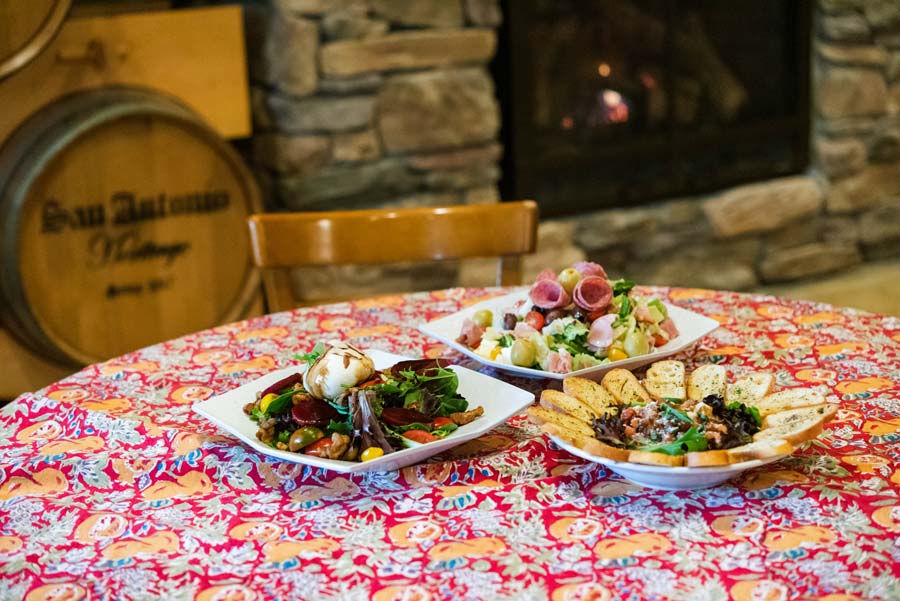 Burrata & Beet Salad
Next up was the burrata salad, which was presented with wondrous aesthetics. The burrata was draped over a bed of mixed greens, accented with red & golden beets, dotted with vibrant cherry tomatoes, and crowned with a balsamic orange glaze. The creamy and delicate burrata blended harmoniously with the heirloom beets and tangy dressing.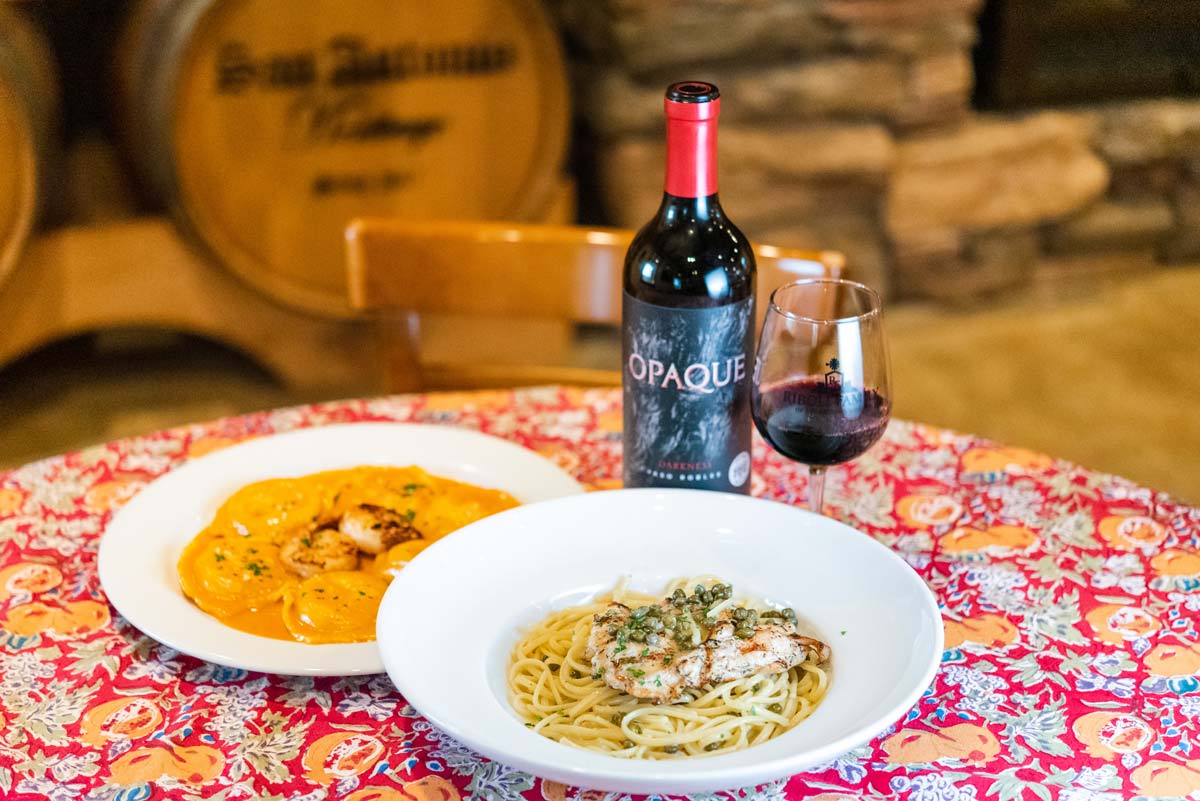 Chicken Picatta
The chicken piccata was the main course, and it did not disappoint. The dish was precisely cooked, with the chicken breast juicy and fork-tender. The piccata sauce was robust, with a tangy and savory flavor that begged for one more bite. The dish was permeated with the fragrant scent of lemon and herbs, making it a soulful and comforting meal that I could eat every day.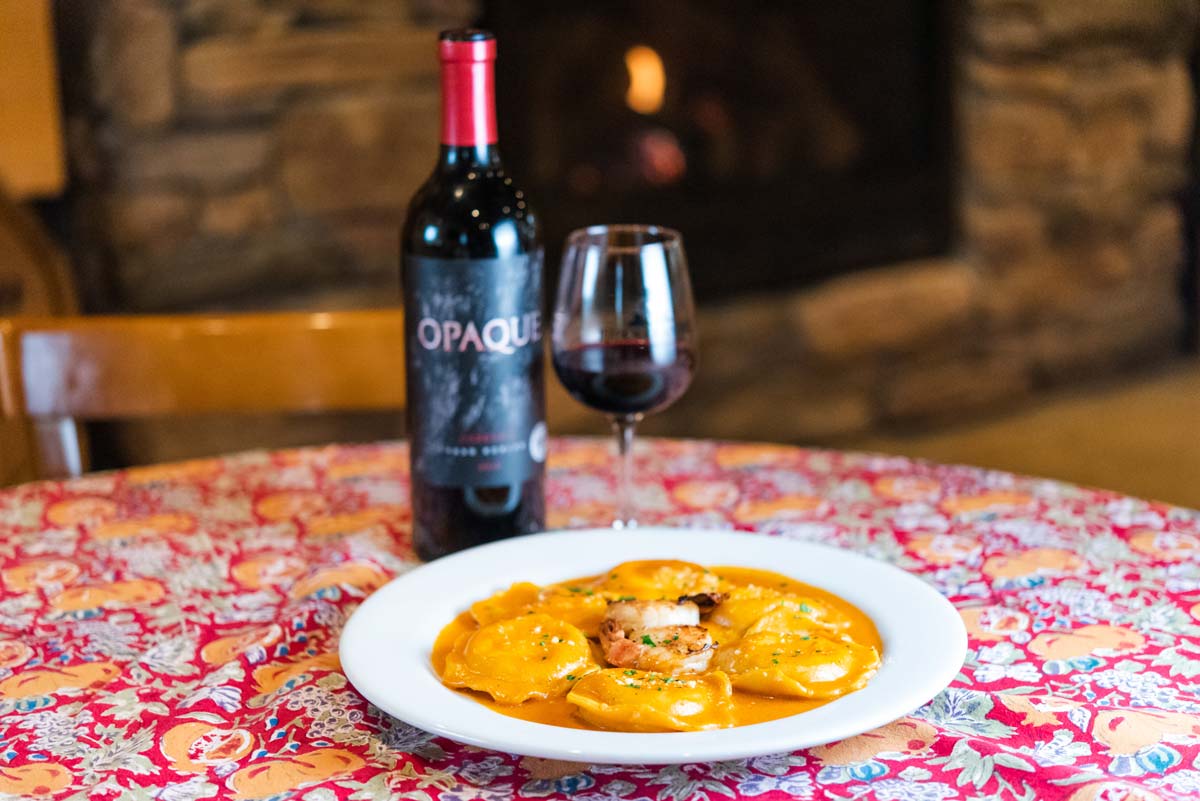 Lobster Ravioli
Finally, the lobster ravioli was the grand finale of the evening. The ravioli was scratch-made, and the lobster filling was colossal and engulfed in a rich, creamy Vodka sauce that was drenched in decadence. The flavors were bold yet perfectly balanced, and the texture was silky and indulgent.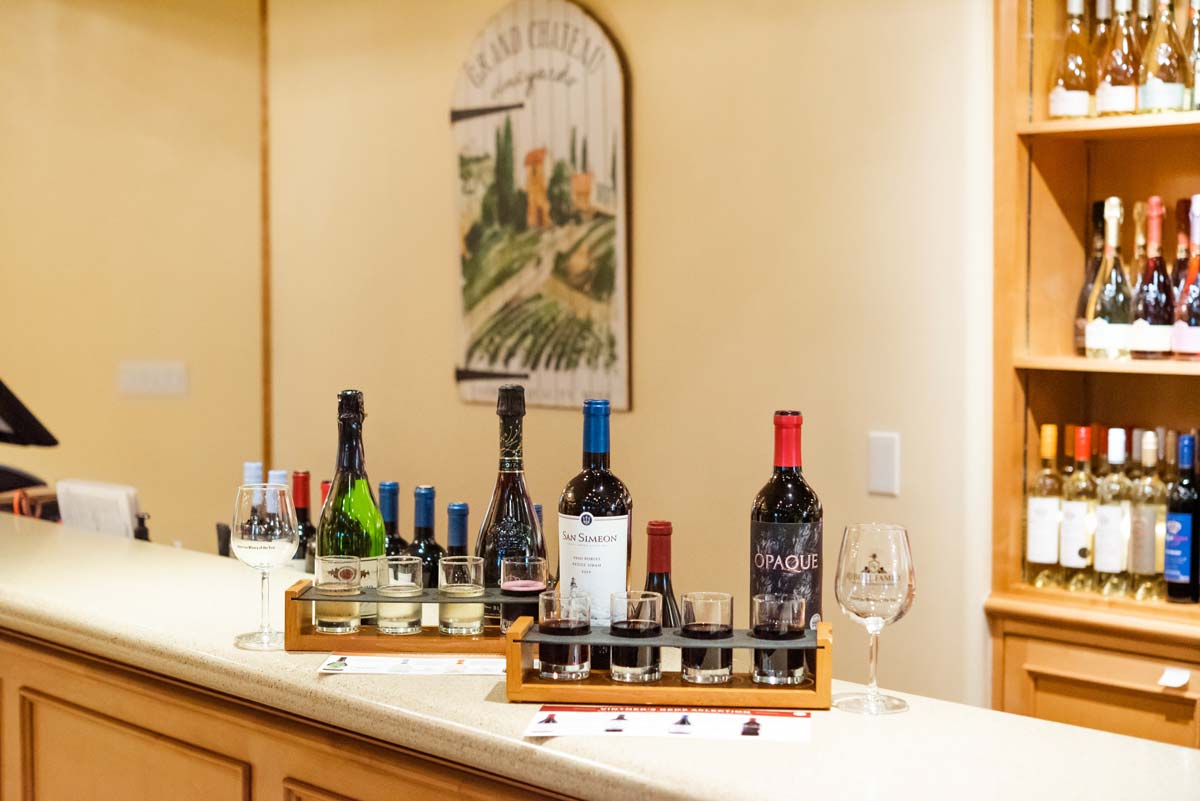 Wine Flights
Of course, no meal at San Antonio Bistro & Winery would be complete without a wine tasting, and the San Antonio Winery offers a vast array of selections from the Robini Family selection of wines. Guests can choose from a variety of Red, White, and even sweet wine flights.
You can never go wrong, however, with the Vintners Red Selection which is only $25 and includes the San Simeon Pinot Noir, Maddalena Cabernet Sauvignon, San Simeon Merlot, and my personal favorite, the smooth rich Opaque Petit Verdot.
If you're a lover of Italian cuisine, San Antonio Winery in Paso Robles should definitely be on your list for a wonderful lunch and wine tasting. The cuisine is fantastic, the staff are welcoming, and the ambiance is cozy and comfortable as if you're dining at your Italian Grandma's house waiting for a home-cooked meal.
I highly recommend this loveable bistro and winery to anyone looking for a crowd-pleasing dining experience that blends classic Italian comfort food with delicious wine tasting.
San Antonio Winery in Paso Robles Location
2610 Buena Vista Drive
Paso Robles, CA 93446