The Summerwood Inn in Paso Robles offers the most incredibly charming and luxurious accommodations to relax in after a long day in wine country. Here you'll find beautiful modern country chic decor with lavish amenities around every corner.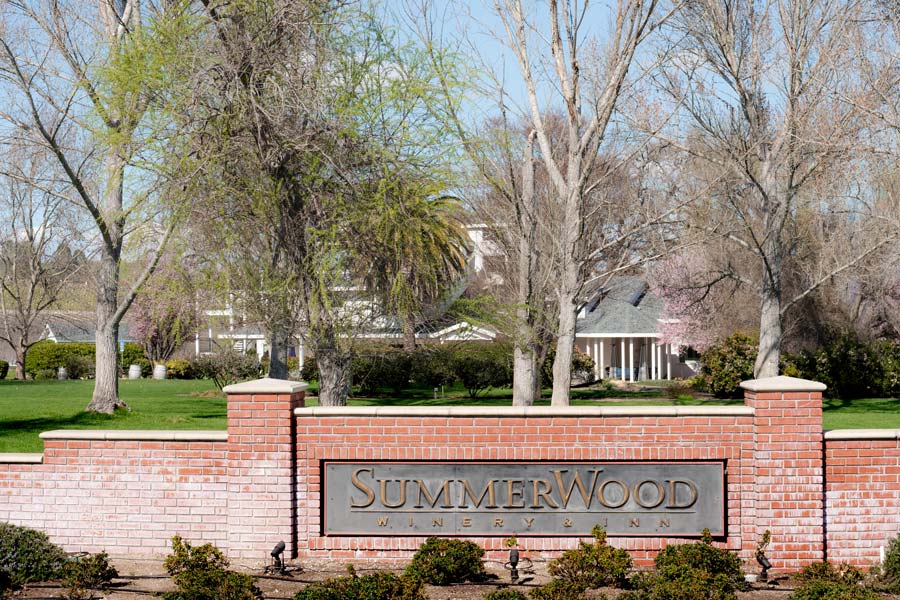 About SummerWood Inn in Paso Robles
This boutique wine country Inn only has 9 rooms, each beautifully decorated. You'll feel like you're staying at a beautiful intimate wine country estate with all the amenities from home. 
They are also conveniently located in the heart of Paso Robles right down the street from Austin Hope and only a few minutes away from popular wineries and restaurants in the region.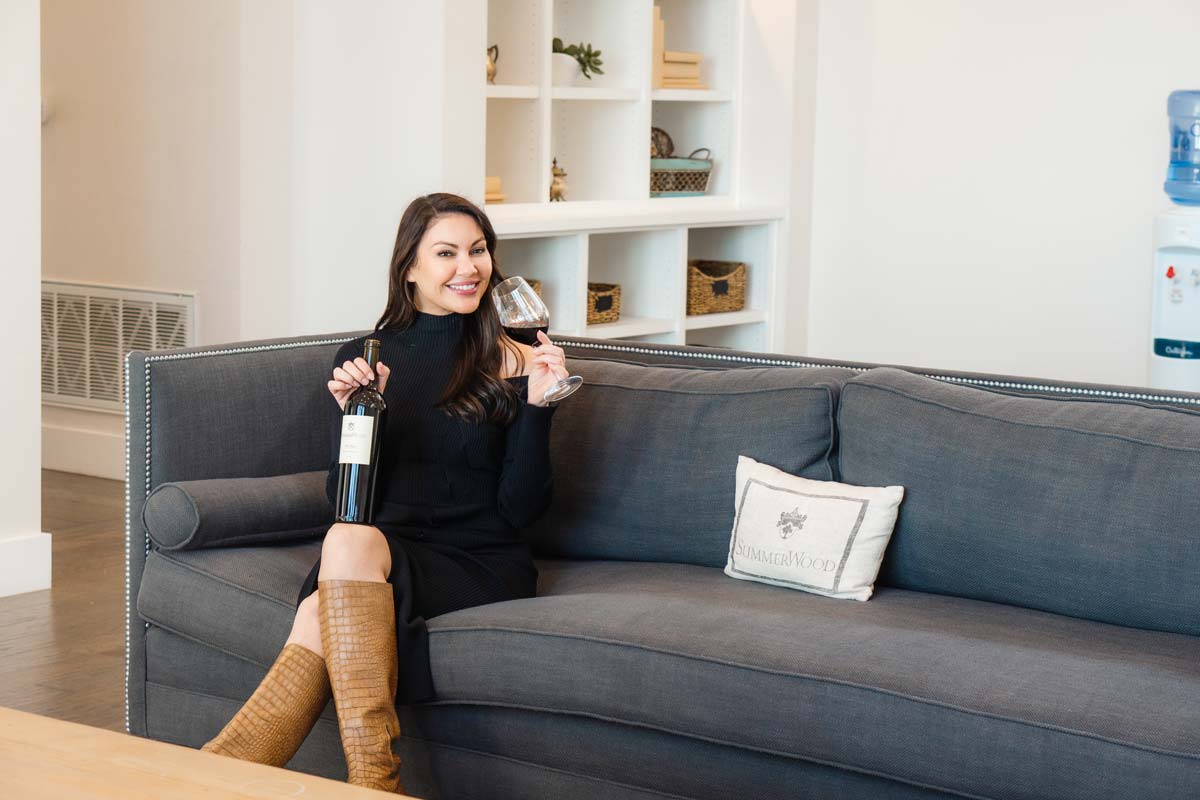 Amenities
SummerWood Inn offers fantastic amenities that really set it apart from other Paso Robles hotels in the area. Everything from their plush duvet to the homemade caramels they leave in the room each day made our stay feel extra special. Guest amenities include:
Welcoming bottle of SummerWood wine in guest rooms
Seasonally inspired appetizers, cheese & SummerWood wine, each evening
Dessert & Coffee, late-evening with the sweetest freshly made chocolate-covered strawberries
Turn-down service with handmade caramels
Farm-to-Table gourmet breakfast made to order
Complimentary newspaper, Wi-Fi, and Cable
Complimentary Wine Tasting Experience at SummerWood Winery
The most polite, helpful, and friendly staff I've ever met
Luxury robes, linens, duvet, towels, and plush mattress toppers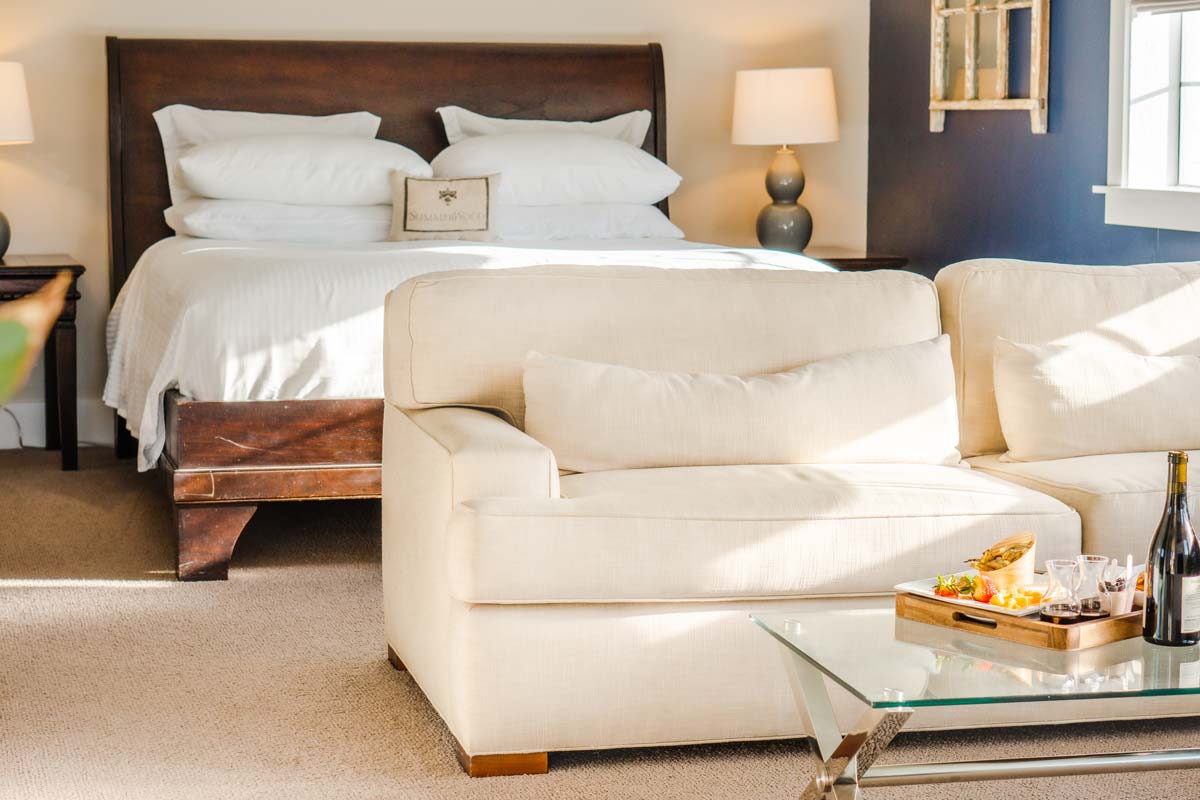 The Rooms
During our visit, we stayed on the 9th floor in the Nine Diosa room which was incredibly spacious and complete with a relaxing living room, fireplace, mini fridge, dining room, king-size bed, and deluxe bathroom with a double shower.
The room even has a charming outdoor table to enjoy outside the room if you want to have your breakfast with a vineyard view.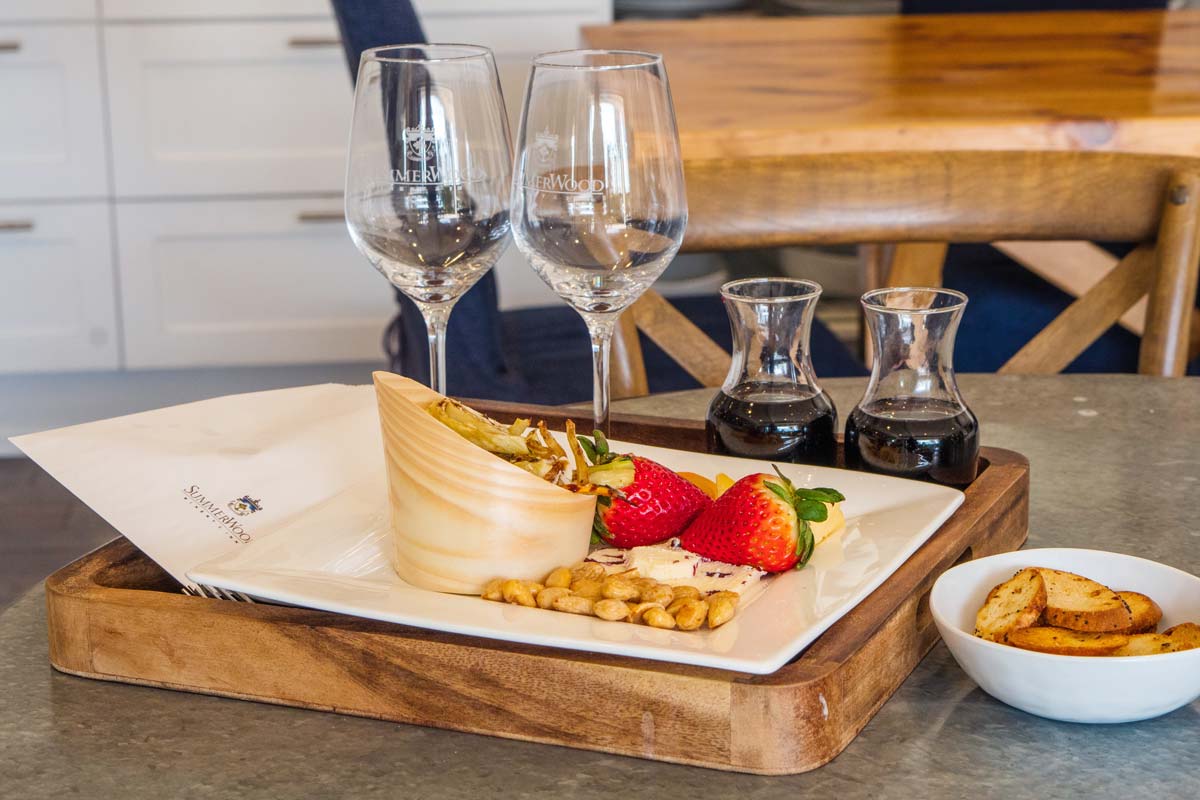 Daily Happy Hour
Every day the Summerwood Inn has a fabulous happy hour with pre-made trays for each room adorned with the sweetest strawberries, heirloom grilled vegetables, buttery toasted crostinis, artisan cheeses, dried apricots, Marcona almonds, two generous glasses of wine, and even a wonderful fruit topped Panna cotta.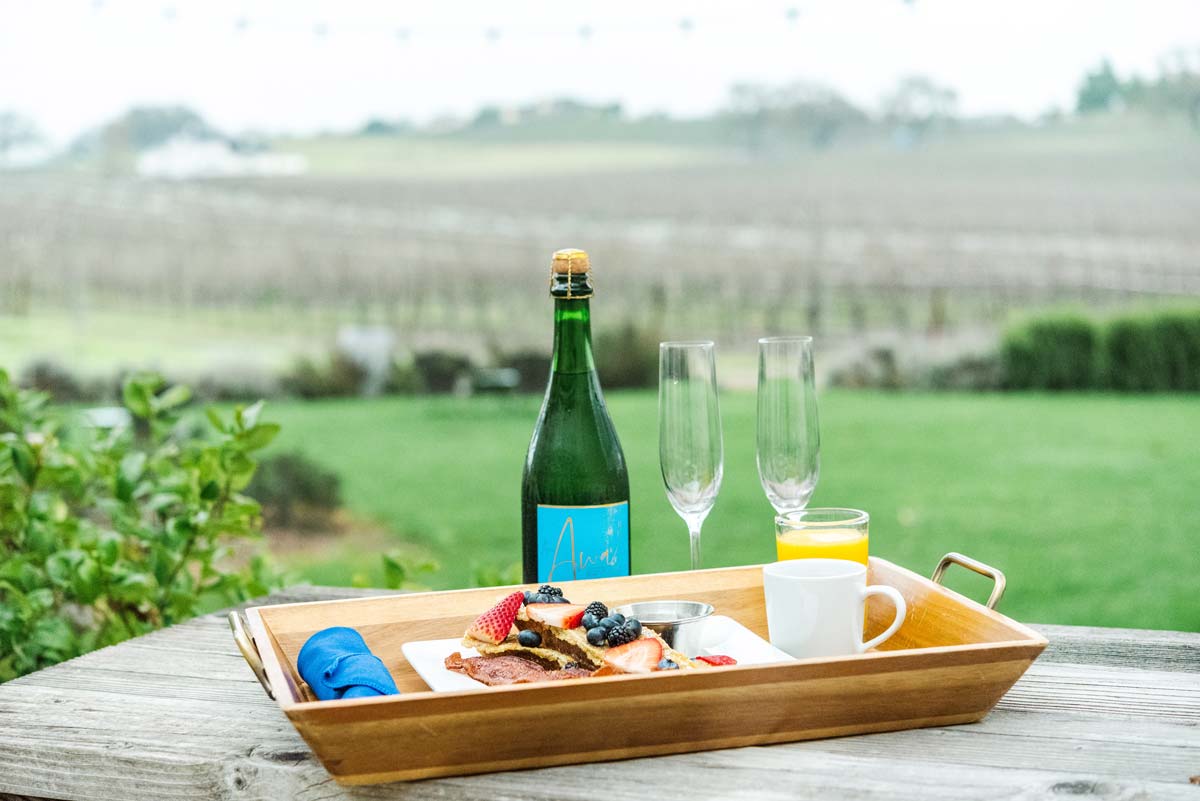 SummerWood Inn Gourmet Breakfast
For breakfast, The Summerwood Winery & Inn has a wonderful gourmet breakfast that can be served to the room or eaten downstairs in their intimate open air dining room. Choices include 
French Toast with Mixed Berries,
Zuchinni, Asparagus, and Leek Frittata
Eggs Benedict
Traditional Breakfast with eggs, French baguette, and applewood bacon
In addition to your choice of breakfast, each dish is also served with orange juice, and yogurt topped with fresh fruit sprinkled with granola. There is also fresh coffee always available downstairs in the lobby.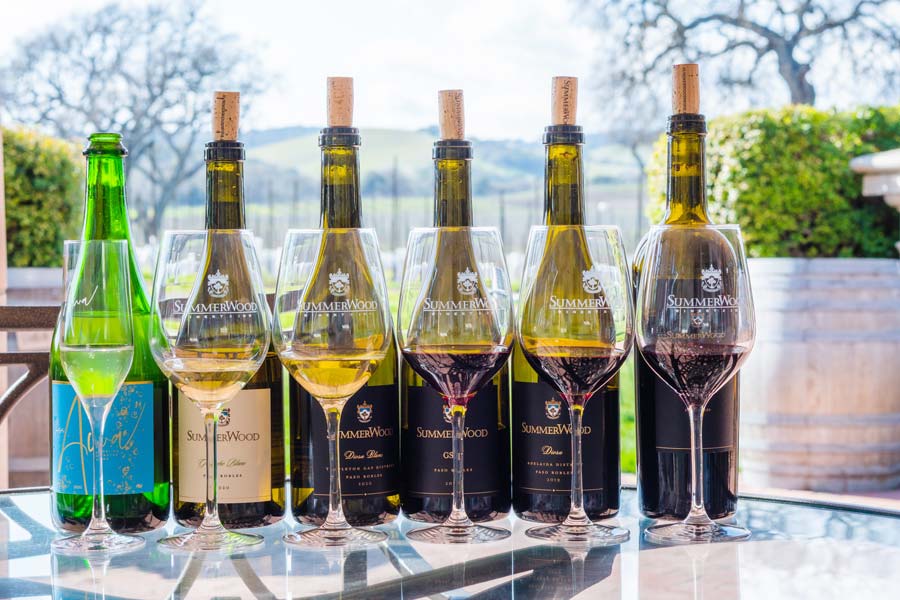 SummerWood Winery
After a delicious breakfast, be sure to also visit the SummerWood Winery located directly across the street. An interesting fact is that the entire SummerWood property and vineyards were actually purchased from the Austin Hope family. Their 5 wine flights are complimentary with your stay and only $20 – $40 for regular guests. SummerWood specializes in limited production American Rhône and Bordeaux wines.
Their $40 Reserve Wine Tasting is also waived with the purchase of $45 worth of wine. We stock our wine collection from the trips we take to wine country, so our wine tastings are almost always complimentary.
You can taste this difference when you purchase your wines directly from the Vineyards and wines from Vineyards such as SummerWood are in such small production you cannot find them in stores. Each bottle is expertly crafted and is some of the most exquisite wines you'll find in the region.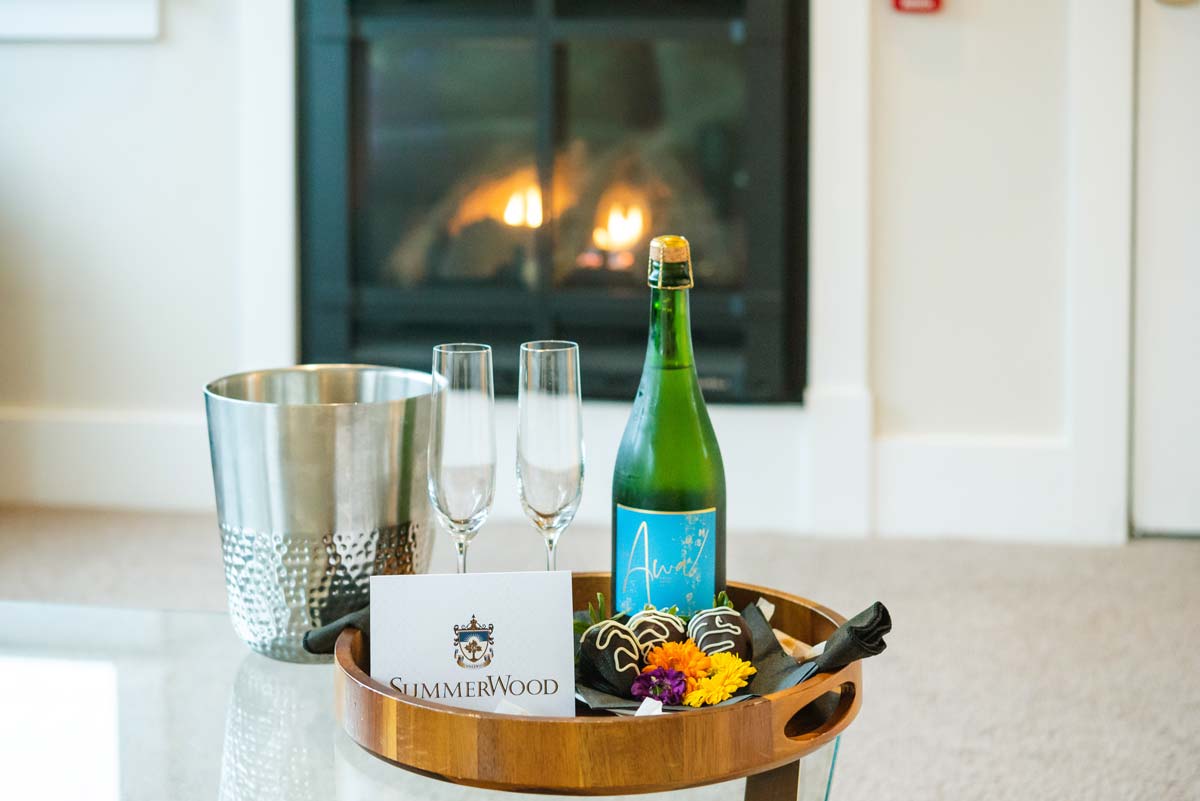 Awa Sparkling Wine
SummerWood Winery is also one of the few wineries you'll find that offers sparkling wine. The owners of SummerWood are from Osaka, Japan, and named their sparkling white grenache Awa which means "bubbles" in Japanese.
The Chef at SummerWood Inn also makes fresh chocolate-covered strawberries for the guests so we decided to enjoy a nice bottle of their Sparkling back in the room and another the following morning to make fresh mimosas!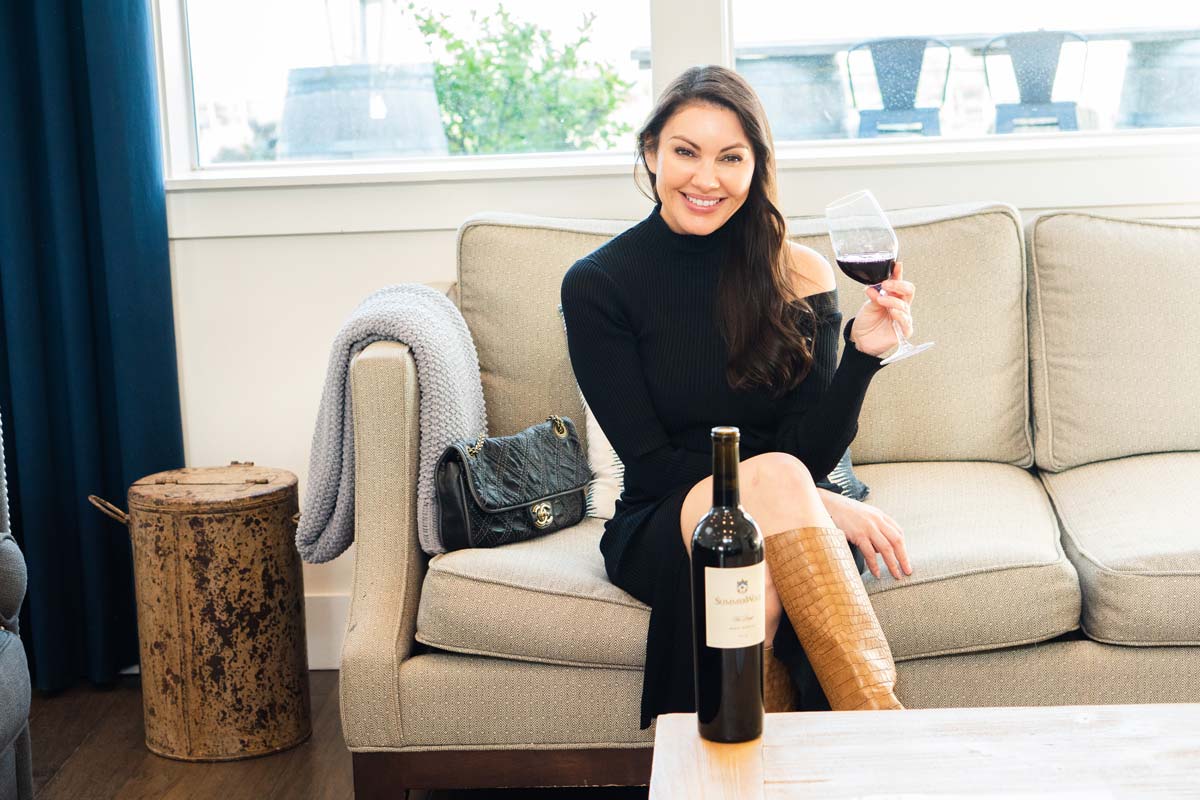 If you're traveling to Paso Robles, there is no better experience than staying at a boutique Inn overlooking the vineyards. I highly recommend avoiding a Paso Robles hotel if you're looking for a more intimate and unique experience.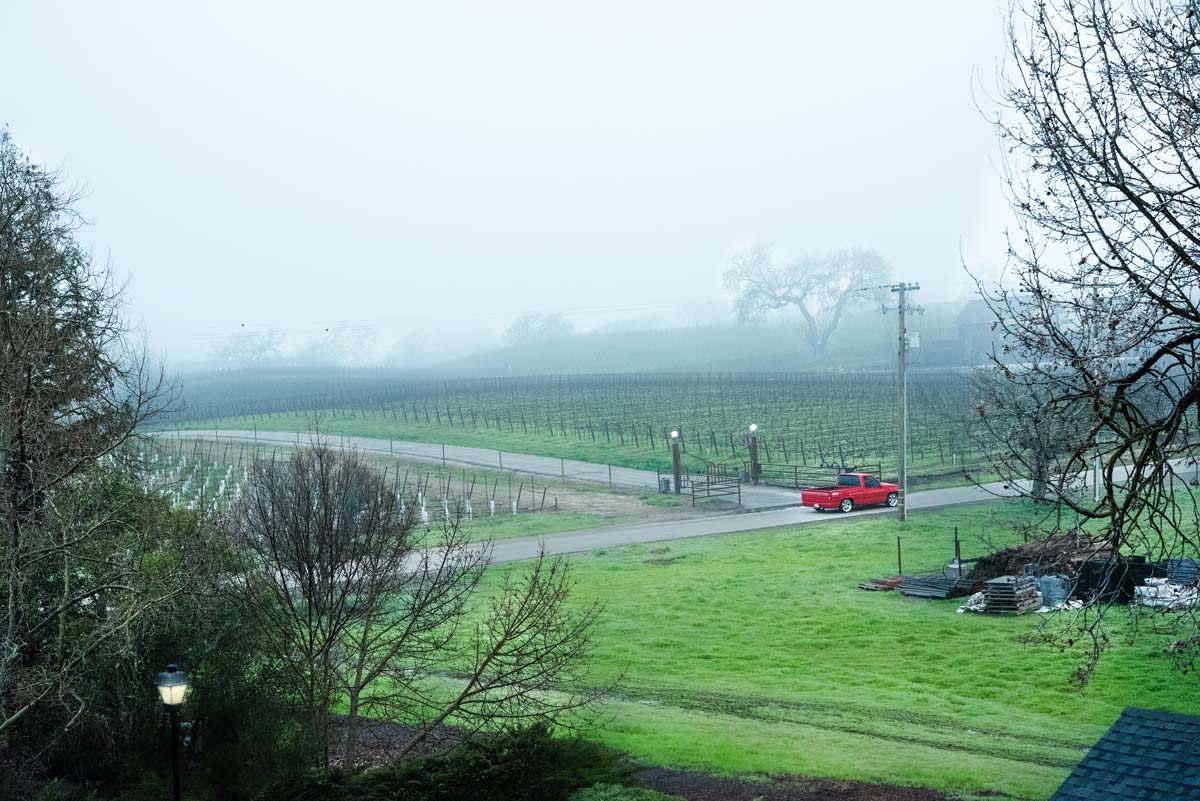 I took the picture above in the early morning right outside my room. The Summerwood Inn & Winery exudes wine country charm and offers expansive oversized rooms that feel like a home away from home. From delicious wines to beautiful views and extra special touches like gourmet breakfasts, a stay at Summerwood Inn is exactly what relaxing in Paso Robles is all about.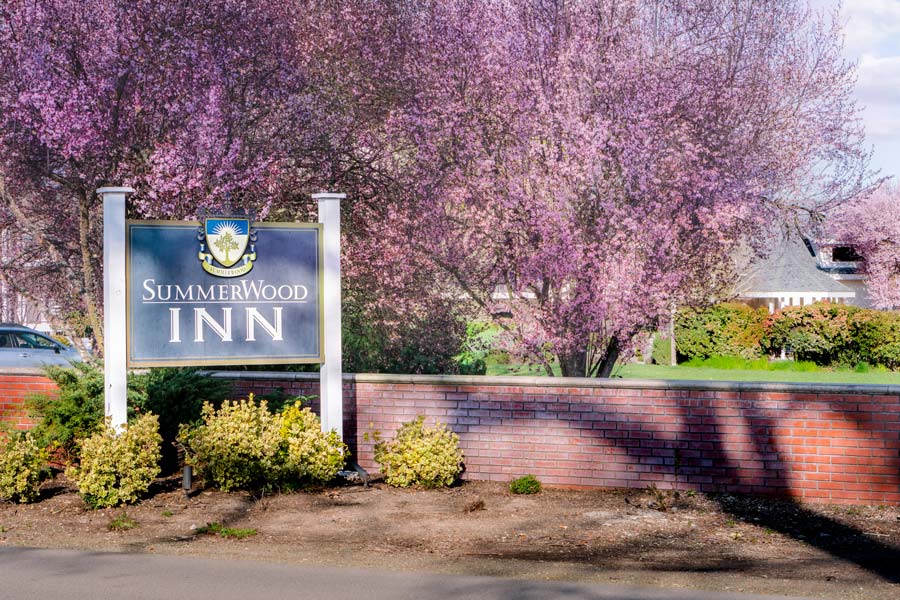 Bookings & Location
2175 Arbor Road
Paso Robles, CA 93446
805.227.1365 / Winery
805.227.1111 / Inn
Discover More of Paso Robles