The Alchemists Garden in Paso Robles brings culinary magic to the heart of wine country. Each dish and cocktail brings thoughtful creativity, presentation, and flavors.
As an added bonus, The Alchemists Garden is also one of the few restaurants in the area that introduces stellar craft cocktails and late-night cuisine when every other restaurant is closed.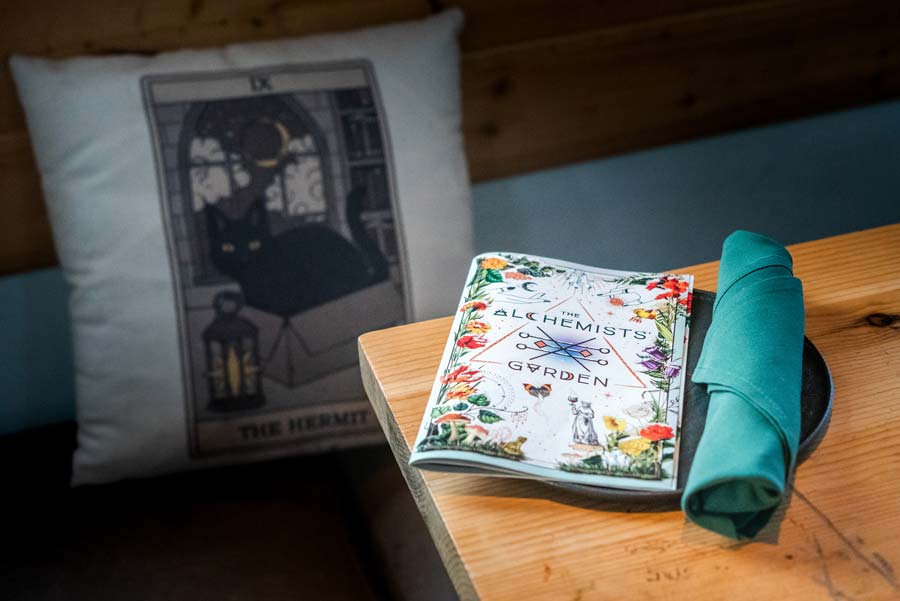 The Vibe
Inside you'll find lush greenery with potted vines and ferns draping from the walls. Accenting each booth are fun tarot card pillows and a neon green sign reading "What you imagine you create". The perfect slogan to foretell the creative cuisine and cocktails guests will experience.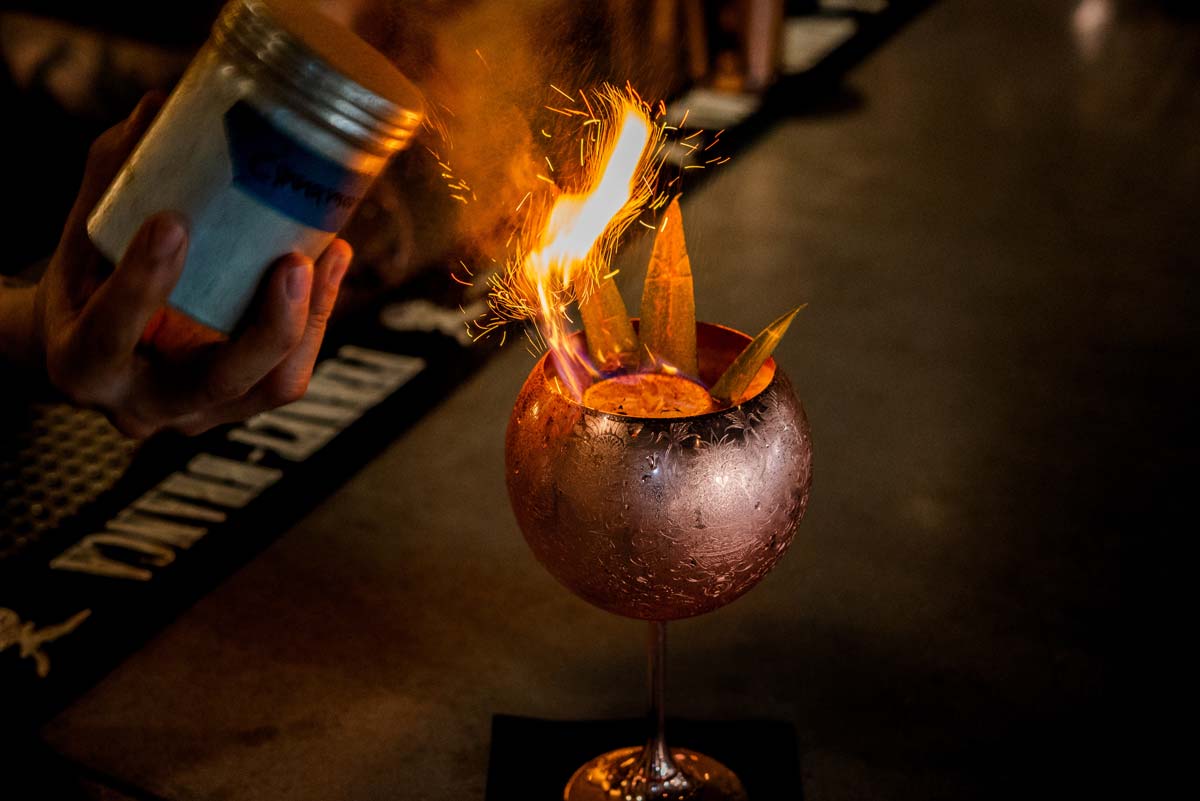 The Belladonna
Craft Cocktails
The bar program is like a wondrous adventure created by master craftsman and cocktail engineer Tony Bennet. Each cocktail is not only thoughtful, but also delivered with artistic presentation.  All syrups are made in-house and the spirit selection is a combination of unique flavors and top-shelf brands.
What better way to start your evening than with a little spark? The Belladonna arrived in a copper goblet with butter-washed Krobar Naval Rum, Falernum, pineapple, orange, and crème of coconut. It is then set ablaze tableside with a sprinkle of cinnamon which sends magical sparks into the air.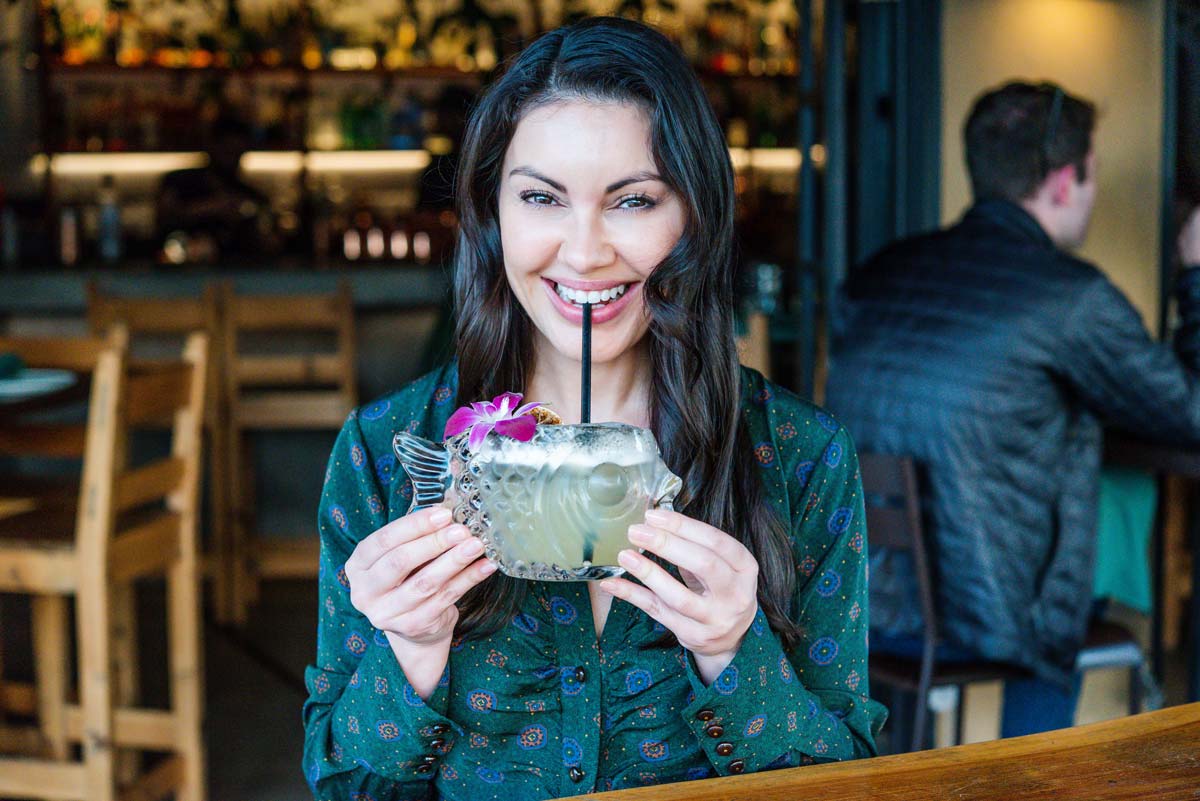 The Pisces
Each month, a seasonal cocktail is created which is inspired by a different horoscope sign. This month, The Pisces is served in a whimsical fish glass with matcha infused Vodka, chia-infused syrup, Orgeat, pineapple juice, lime juice, and topped with a balsamic salt pineapple foam sprinkled with activated charcoal.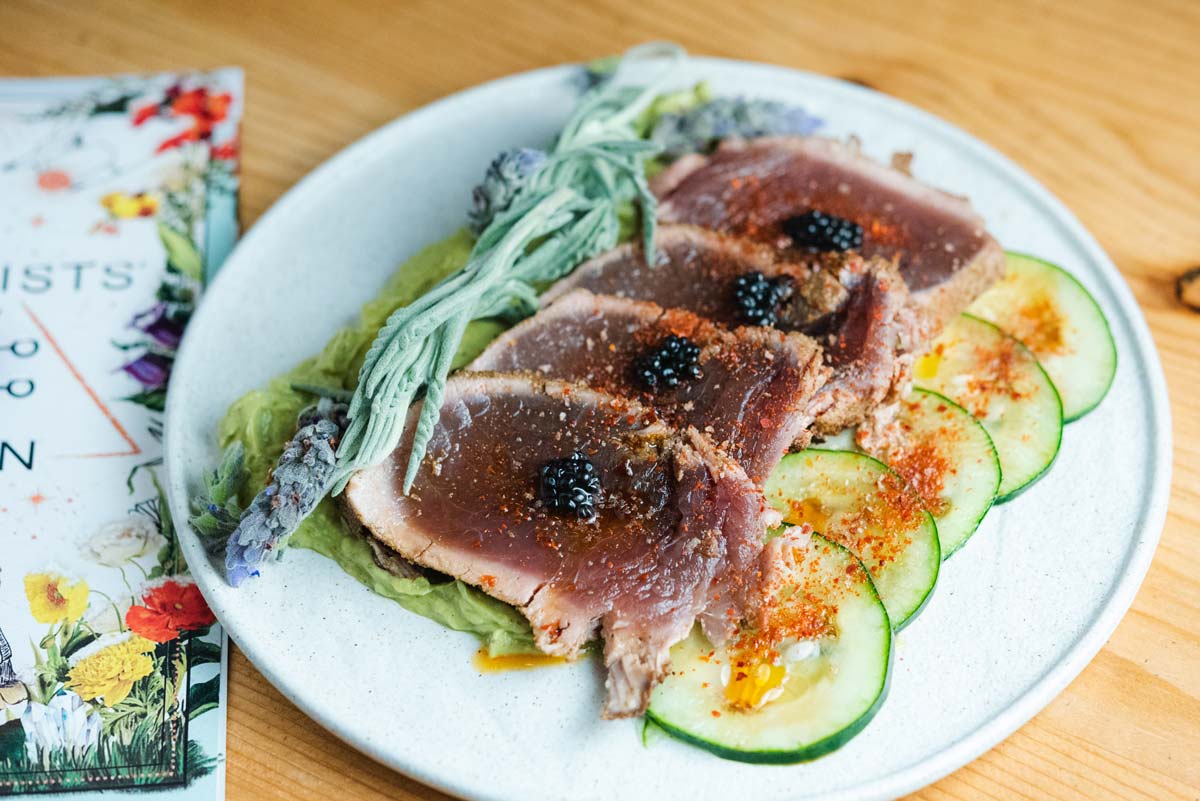 Ahi Crudo
The Alchemists Garden features an entire spread of delectable share plates. Their ahi crudo is poised over a spread of avocado mousse with flavors of cumin and adorned with chili oil lending a subtle hint of spice. The accompanying cucumbers add a pleasant coolness to the dish and each slice of ahi is accented with a dollop of caviar.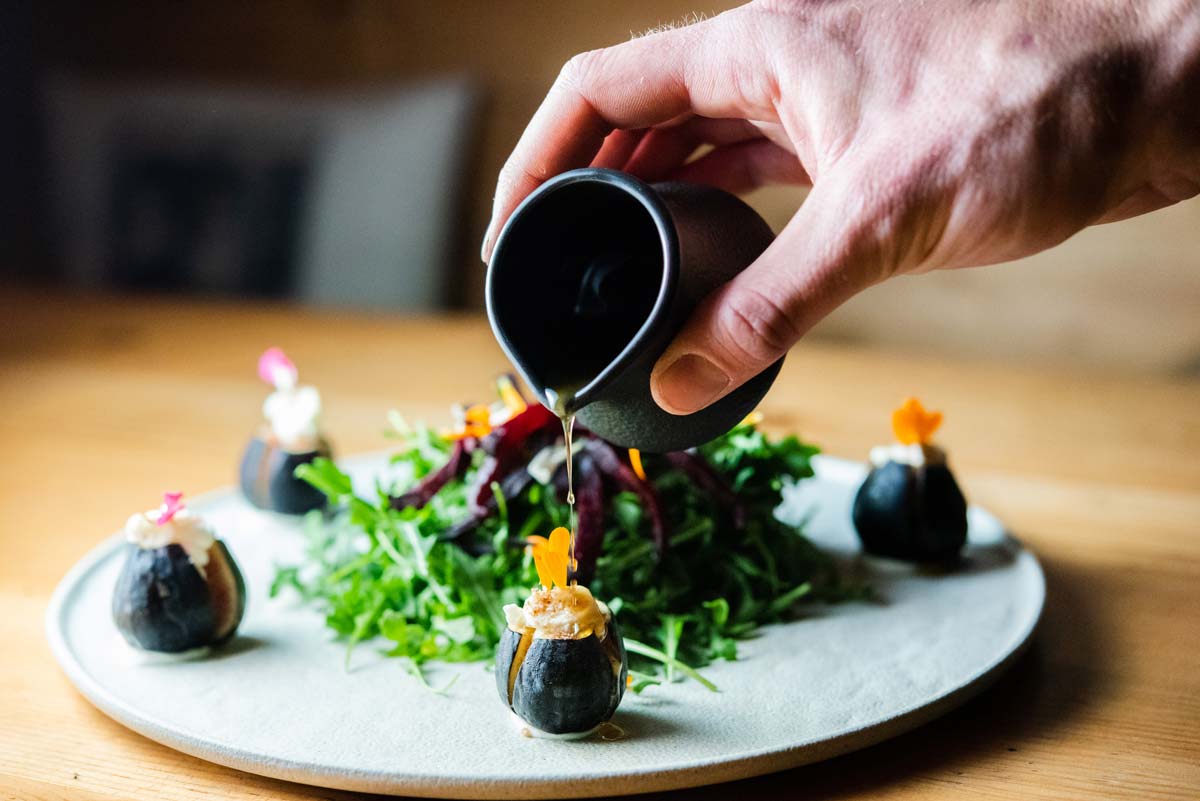 Fig Plate
Next, I could not resist their fresh Fig Plate. If you are a fan of figs, this dish is a must-try. Each fig is stuffed with buttery goat cheese and elegantly surrounded by an arugula salad with slices of salt-roasted beets. The server then lightly drizzles a rosemary lavender honey over each fig, finishing with a swirl over the salad.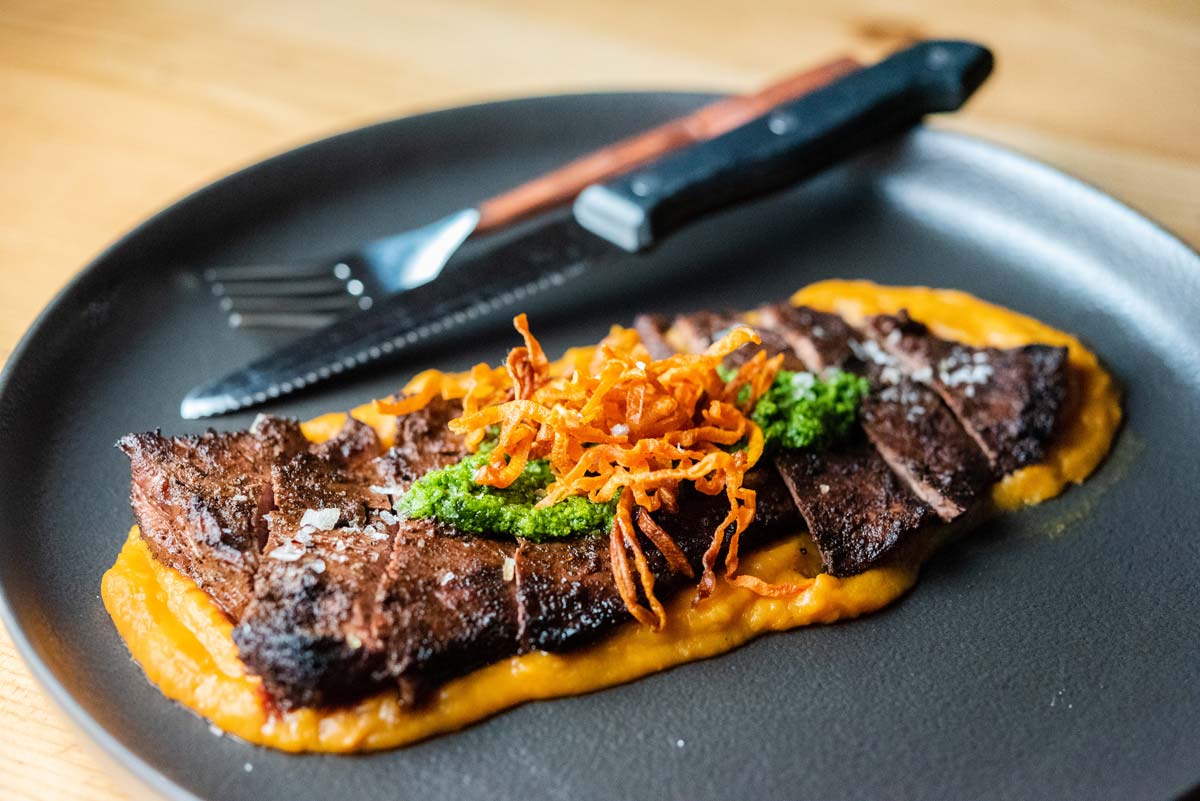 Skirt Steak
For entrees, the Coffee Rubbed Skirt Steak is a no-brainer and cooked to a perfect medium rare. The knife slides right through each slice with ease and an elegantly drizzled Argentinian chimichurri adds salty tangy zip to each bite. The dish is finished with a well-balanced sweet potato mash.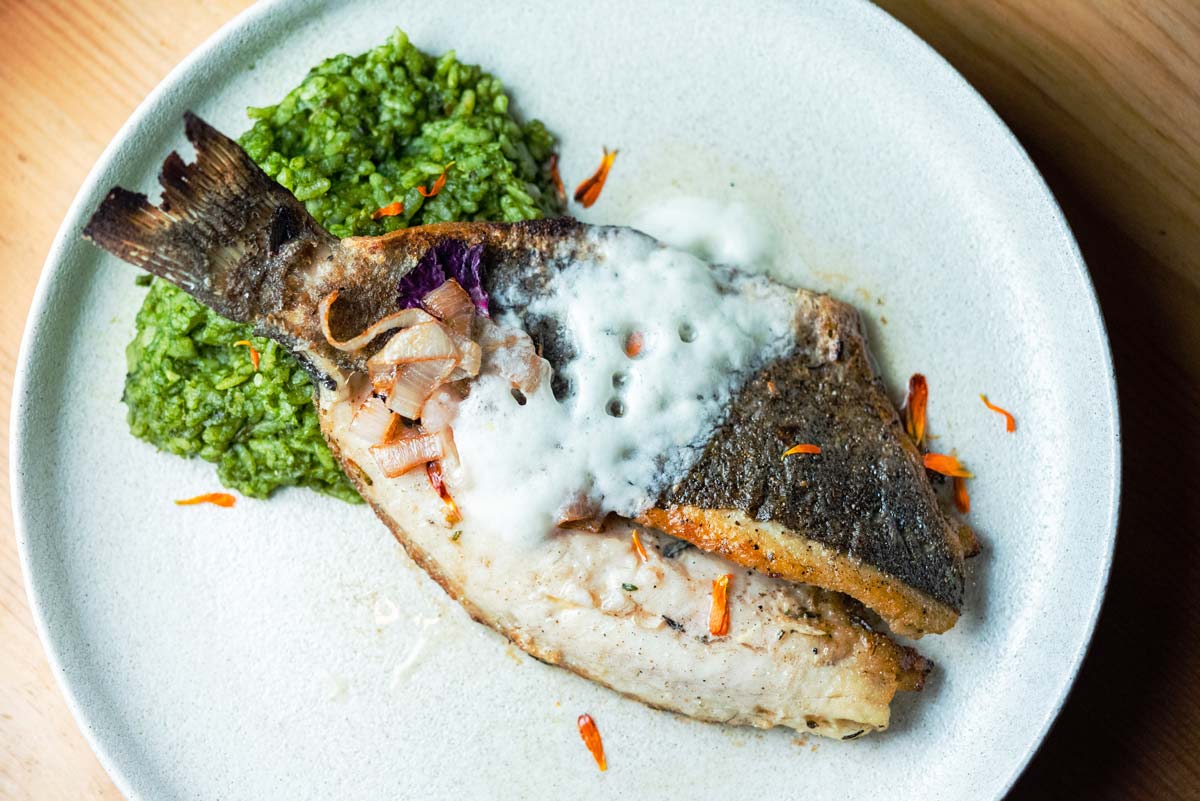 Branzino
For a lighter fare, the Branzino is a beautiful choice with a fluffy citrus espuma foam, crispy shallots, and subtle truffle jus paired with spinach risotto. The skin was extra crispy and each bite of this delicate fish was moist & flaky with subtle flavors.
If you're visiting this famous wine region or are a local who enjoys exceptional cuisine with a whimsical twist, The Alchemists Garden in Paso Robles is a destination all culinary and cocktail enthusiasts will appreciate.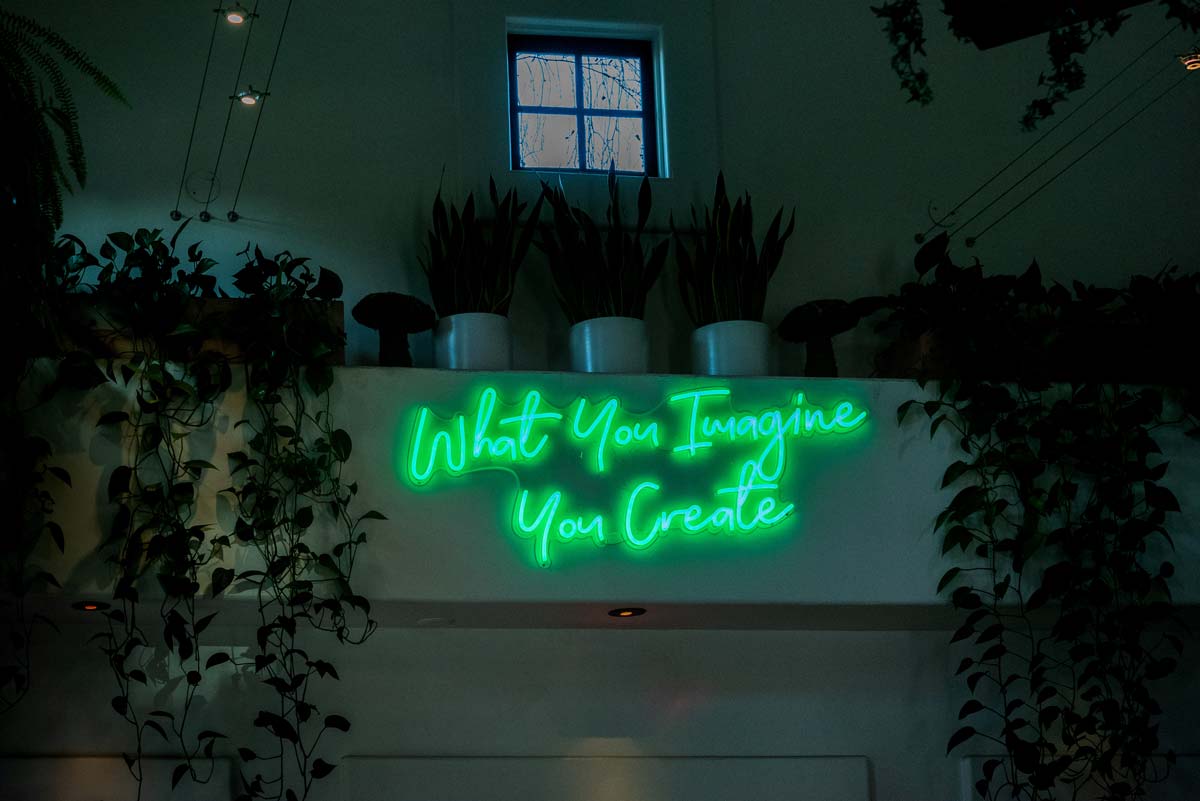 The Remedy
If you're a true fan of craft cocktails, be sure to visit their secret adjacent location The Remedy, dedicated to the art of molecular gastronomy. This extremely intimate experience offers guests a creative encounter of creative cocktails which play a trick on the senses.
All cocktails are created tableside so enthusiasts can watch the magic and chemistry happen before their eyes while learning from The Remedys' exceptionally educated craftsman.
This experience is extremely limited and only open to about 20 guests each evening. Reservations are open one week in advance and members are given priority access.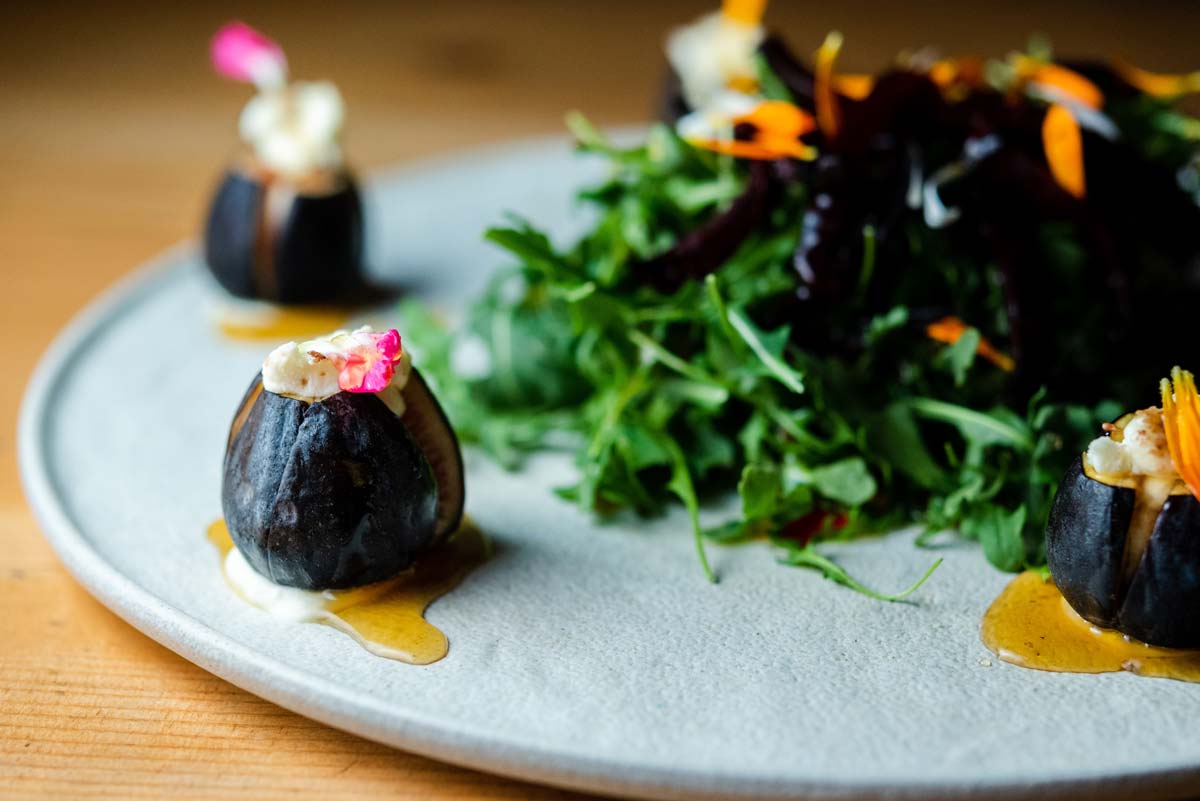 The Alchemists Garden in Paso Robles
1144 pine street
paso robles, CA 93446
(805) 369-2444
The Alchemists Garden does not take reservations*
Reservations for The Remedy can be booked on their website at https://www.alchemistsgarden.com/theremedyca
Discover More of Paso Robles