The Allegretto Vineyard Resort in Paso Robles is a luxurious retreat that promises an unforgettable wine country experience.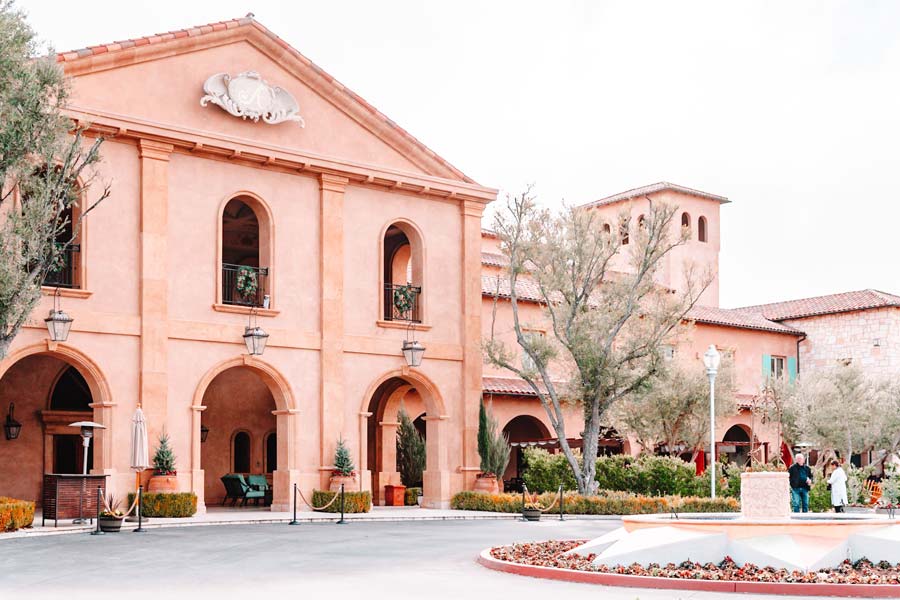 Nestled amidst rolling hills and sprawling vineyards, you will be transported to a world of European charm, indulgent cuisine, and exceptional wines from the moment you step through their grand entrance.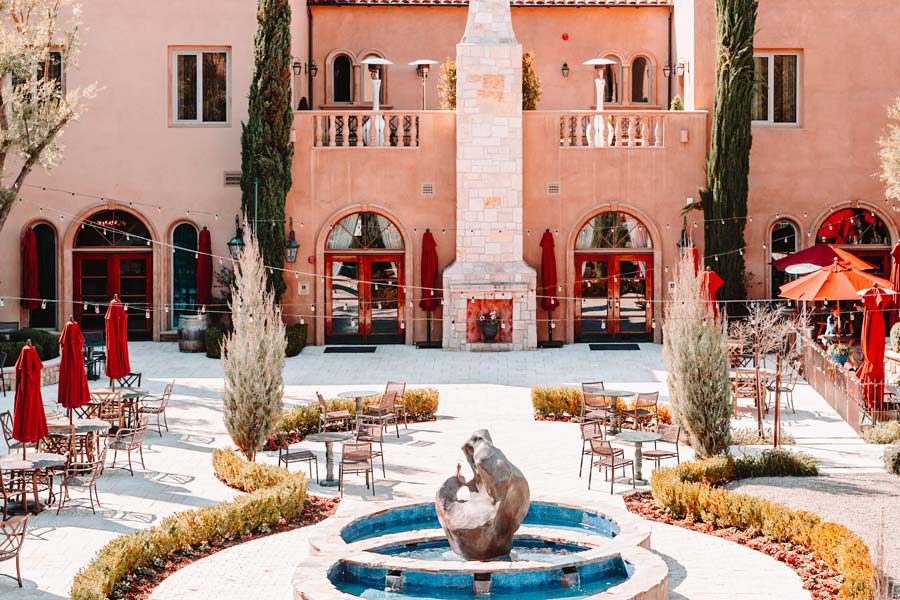 The Ambiance
The Allegretto Vineyard Resort is a stunning tribute to the artistic and cultural heritage of Europe. The resort's architecture draws inspiration from the grand villas and chateaus of Italy and France, with grand arches, ornate balconies, and beautiful fountains that exude old-world charm and grandeur.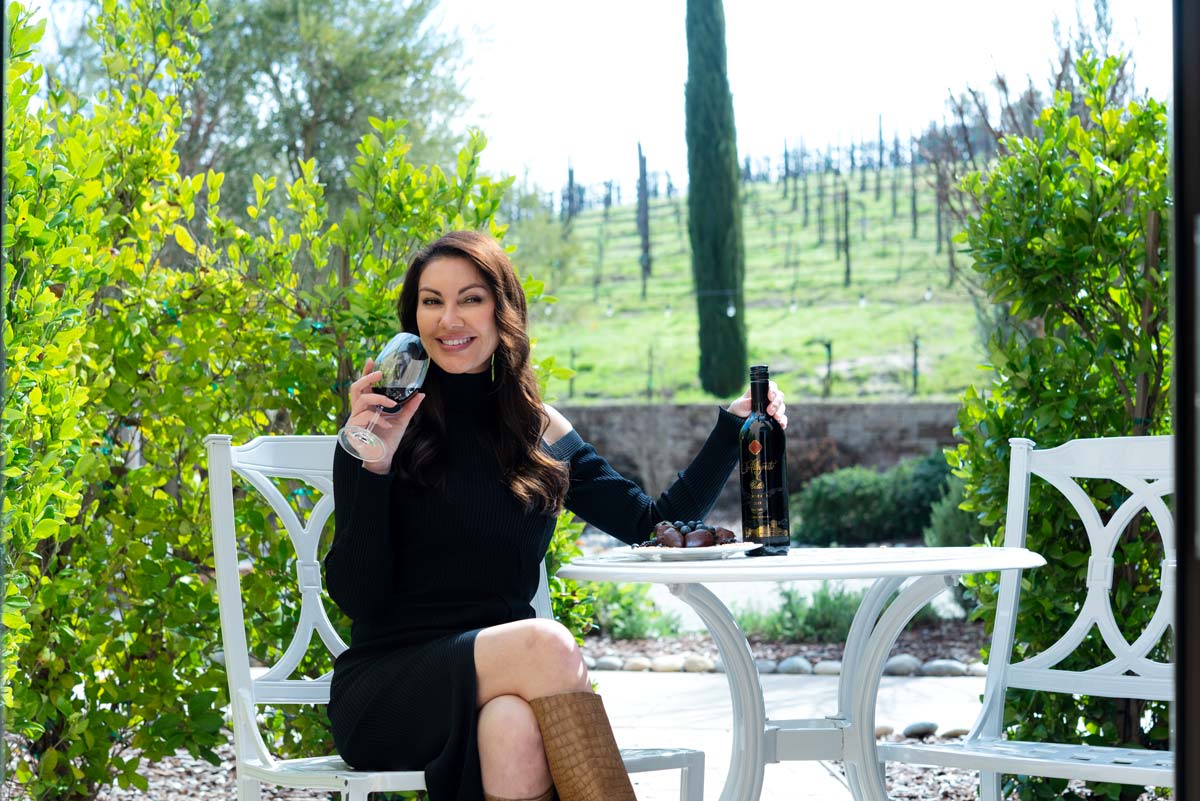 Vineyard Views
Each of the resort's 171 guest rooms has been carefully curated to provide guests with the ultimate comfort and relaxation from the spacious and comfortable king-sized beds to the spa-inspired bathrooms with marbled showers. Several rooms also feature private patios with beautiful vineyard views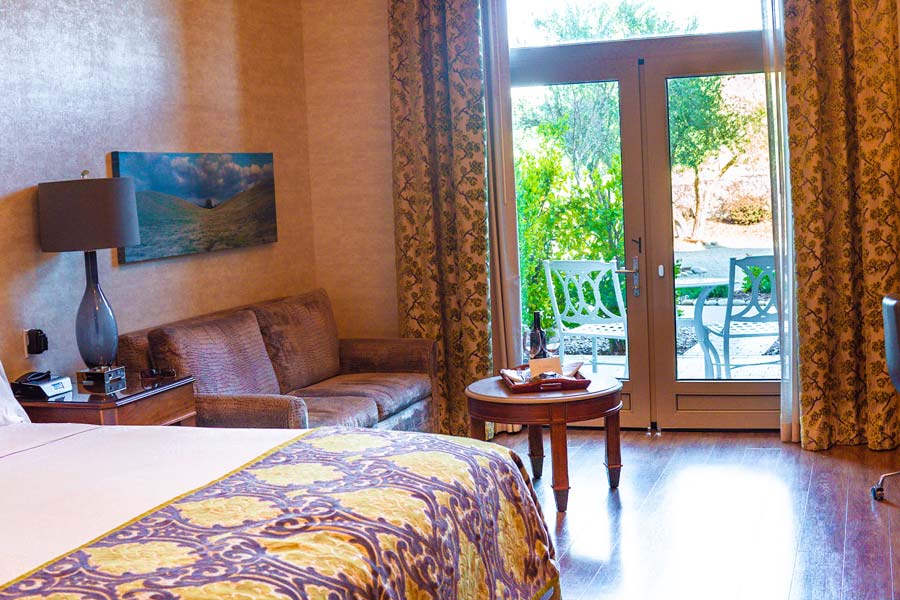 The Rooms
Guests are provided luxurious bathrobes and slippers to relax in their rooms while sipping wine or to throw on as they head to a relaxing spa treatment. During our stay, we took full advantage of their unparalleled couples' message before heading over to our wine tasting.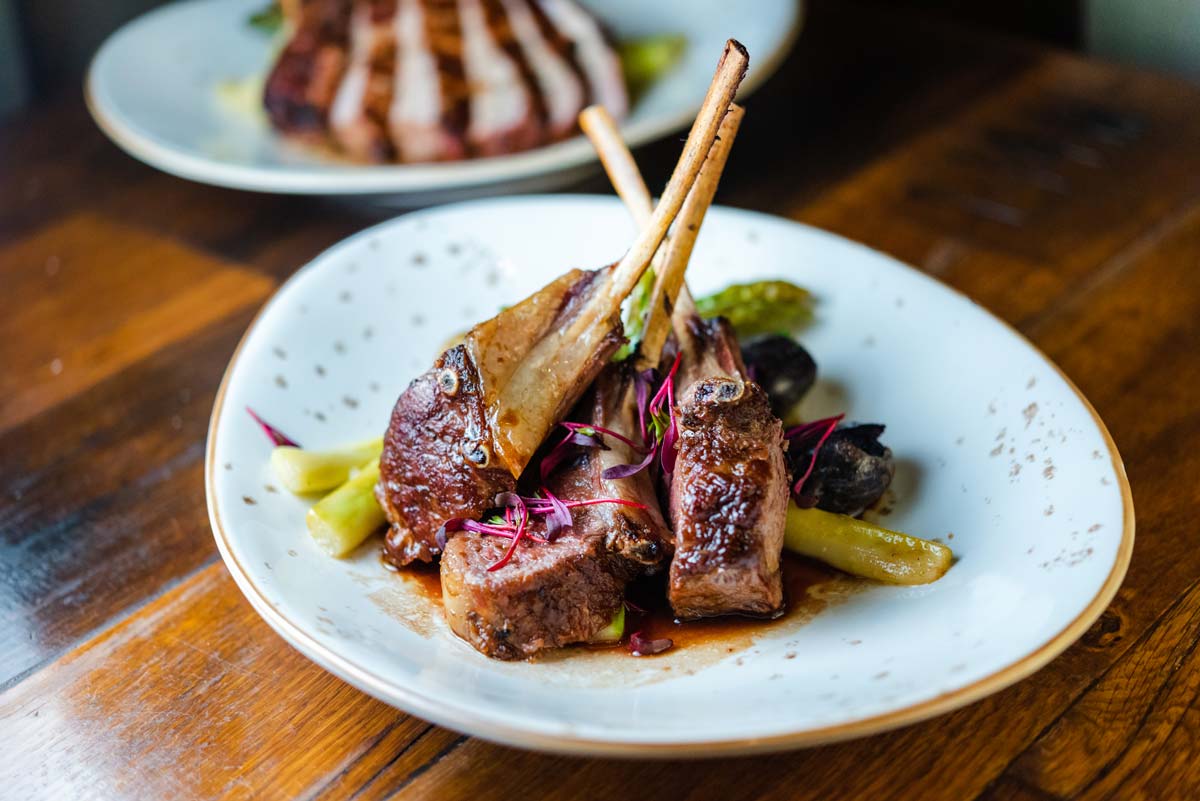 Cello Ristorante & Bar
Of course, the Allegretto Vineyard Resort is not just a feast for the eyes, it is also a culinary delight. The resort's Cello Ristorante & Bar serves up a delectable array of Mediterranean-inspired cuisine that highlights rich flavors and fresh ingredients.
From indulgent lamb chops to delicate carpaccio, the menu at Cello is a celebration of creative Northern Italian dishes made from regionally foraged ingredients.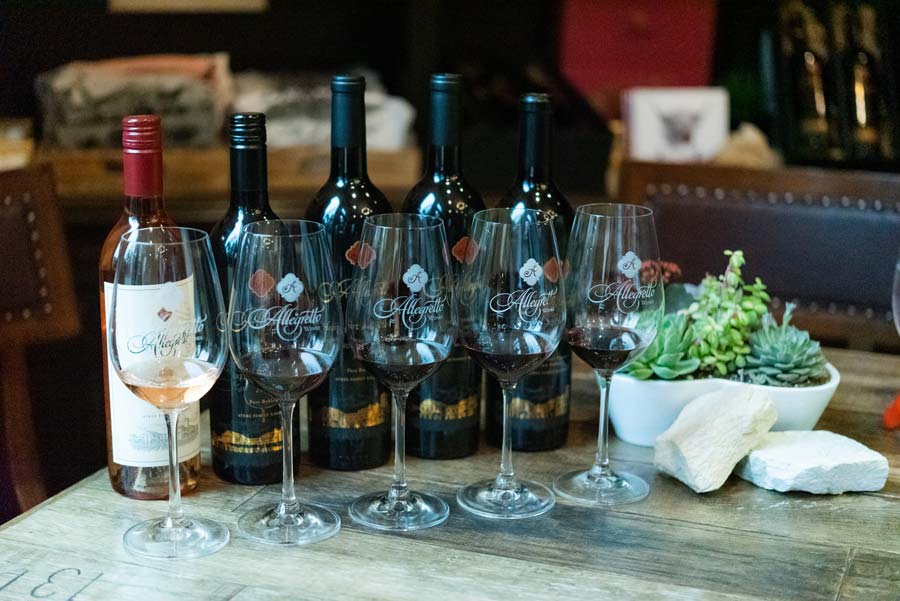 Wine Tasting
But perhaps the crown jewel of the Allegretto Vineyard Resort is its 20-acre vineyard and winery, which produces some of the finest wines in the region. Guests can take a leisurely stroll through the vineyards, take part in a wine tasting, or sign up for a private vineyard tour.
You can even have an opportunity to meet George, their Alpaca which helps maintain the grounds
Amenities
In addition to its world-class accommodations, dining, and winemaking experiences, the Allegretto Vineyard Resort also boasts a host of amenities and activities that cater to every interest and preference. Guests can take a dip in the resort's heated outdoor pool, work up a sweat in the fitness center, or relax and rejuvenate in the full-service spa.
Experiences
For those who want to enjoy a variety of experiences, the resort offers bike rentals, private paint & sip classes, and weekend yoga. I was also told that during the spring and summer, they have live music in the courtyard and make fresh wood-fire pizzas.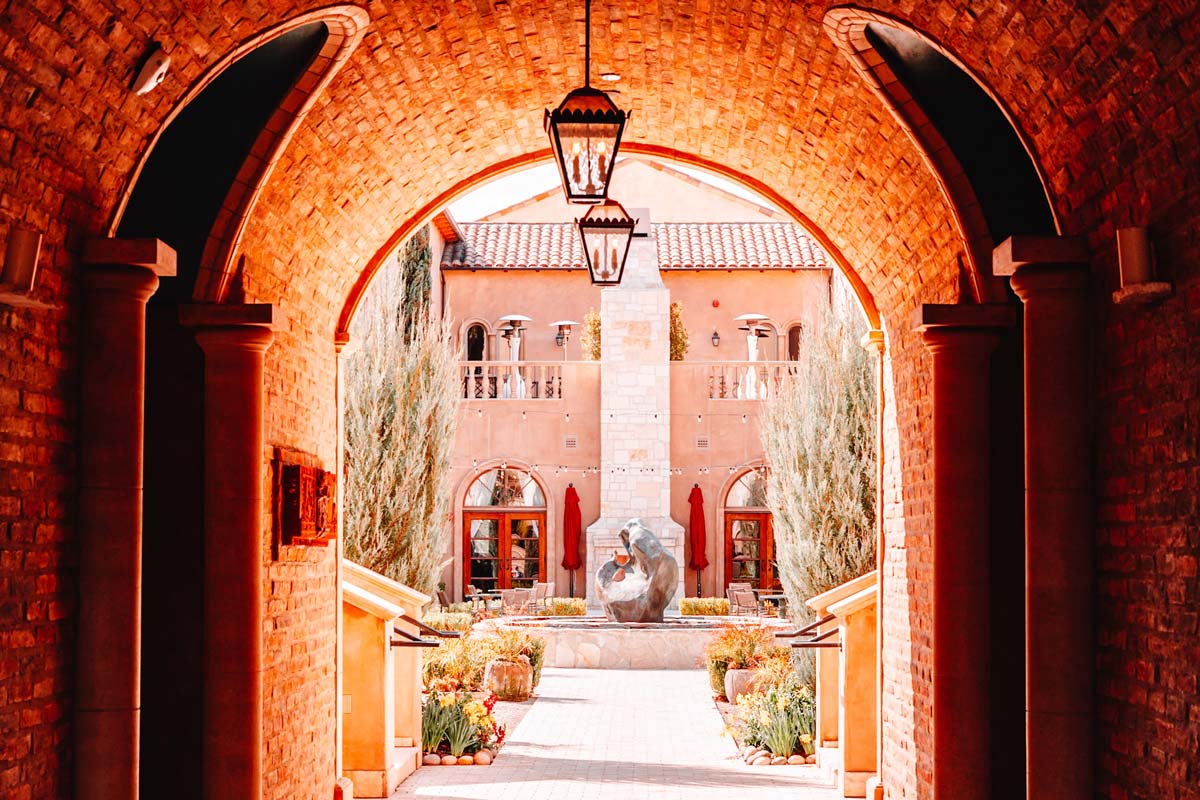 Whether you're seeking a romantic getaway, a fun-filled family vacation, or a sophisticated retreat with friends, the Allegretto Vineyard Resort offers a one-of-a-kind wine country experience that is sure to exceed your every expectation.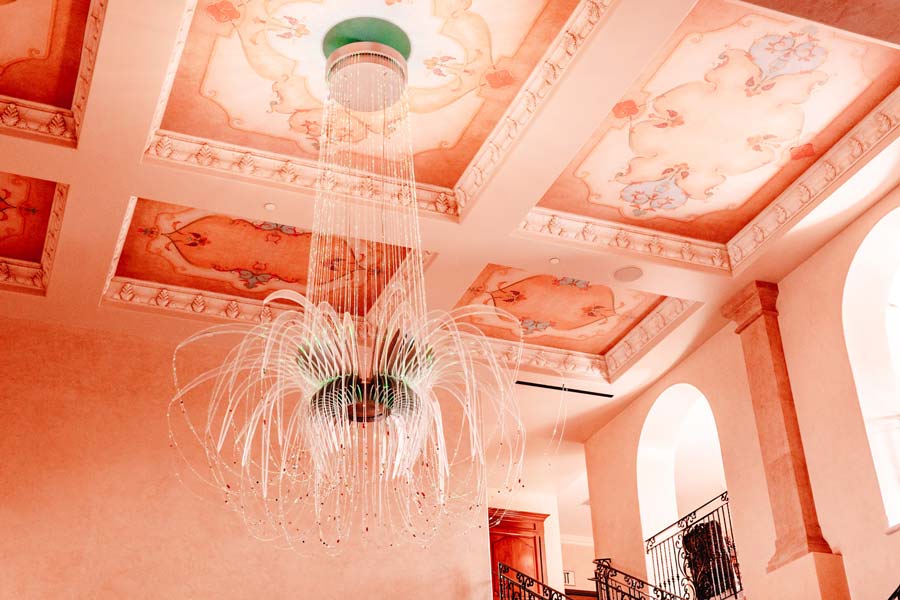 From its stunning architecture and world-class amenities to its exquisite dining and winemaking, the Allegretto Vineyard Resort is the perfect destination for anyone who wants to indulge in the best that Paso Robles has to offer.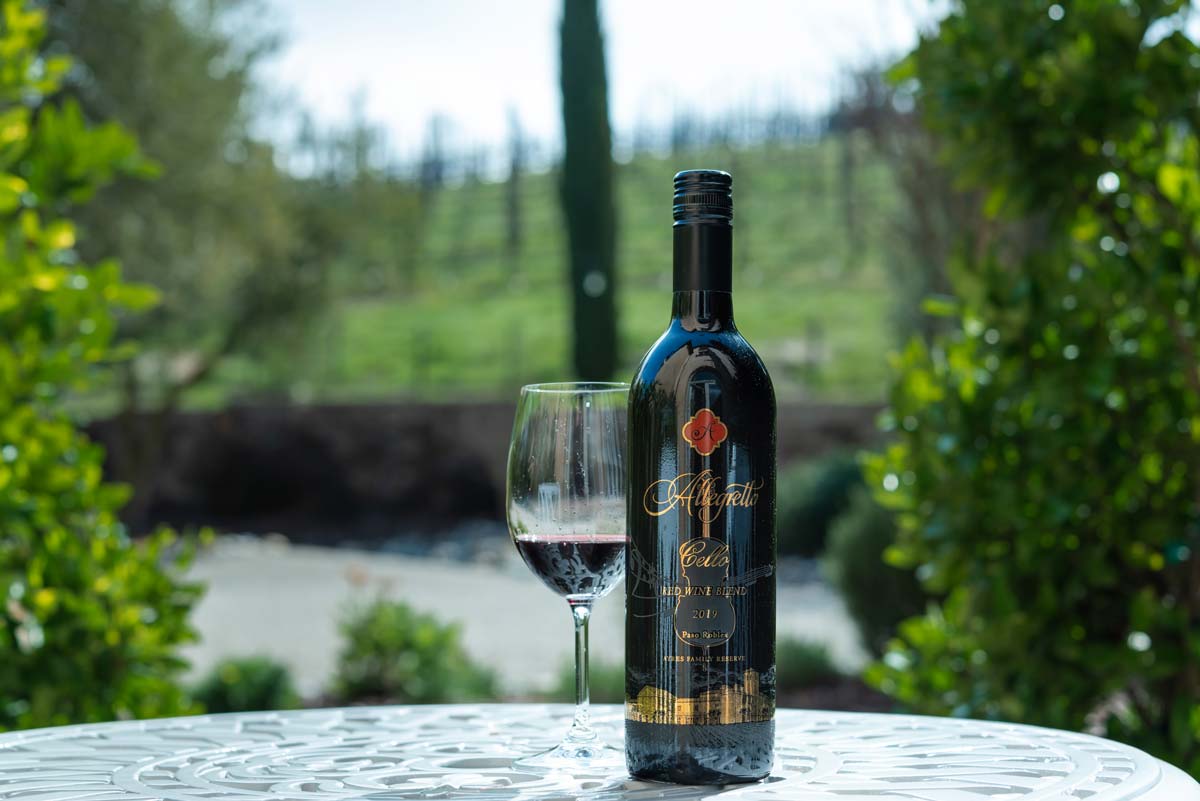 Discover More of Paso Robles