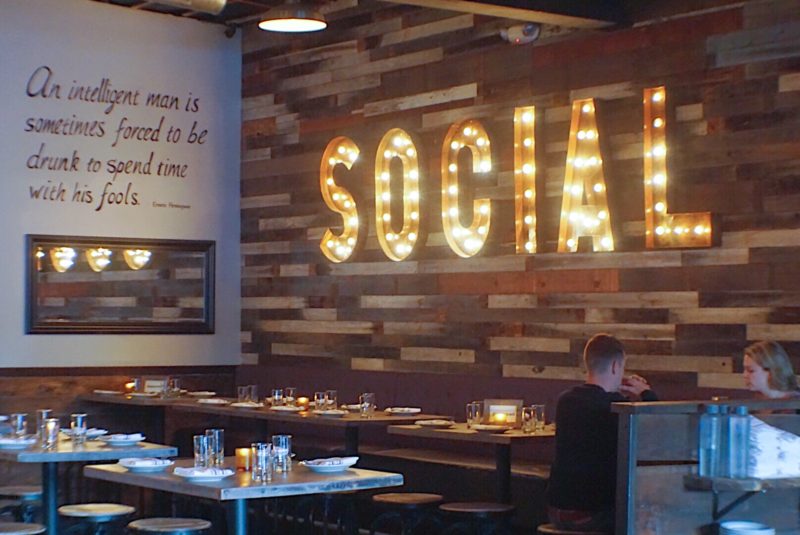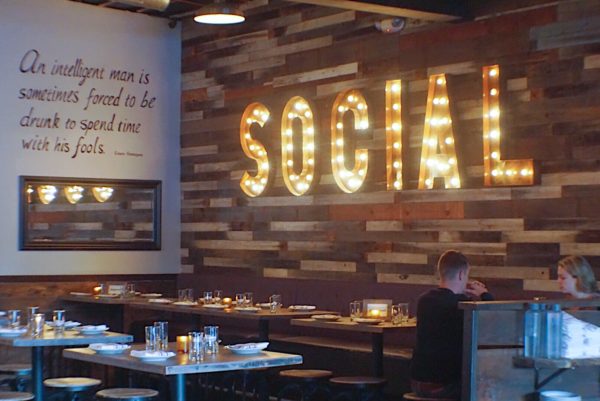 My final visit for OC Restaurant Week was to SOCIAL Costa Mesa. They just revamped their already awesome menu with tasty selections like Lamb Lollipops with cherries, mustard seeds, and tarragon. I also got the inside scoop that OC Restaurant Week will be the last time they serve their delicious Thunderking Coffee Chocolate Cake with Cremeux and Hazelnuts. This dessert alone is reason enough to get yourself to SOCIAL asap before you never get to enjoy this scrumptious dessert ever again!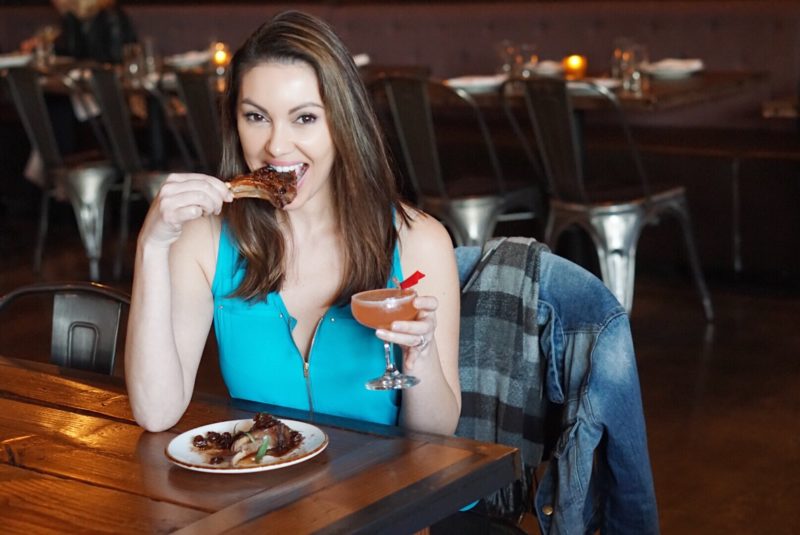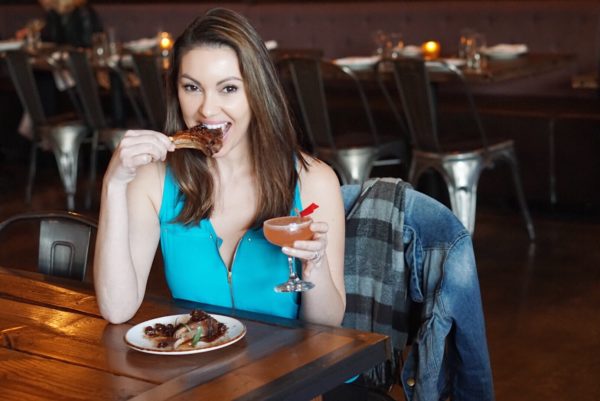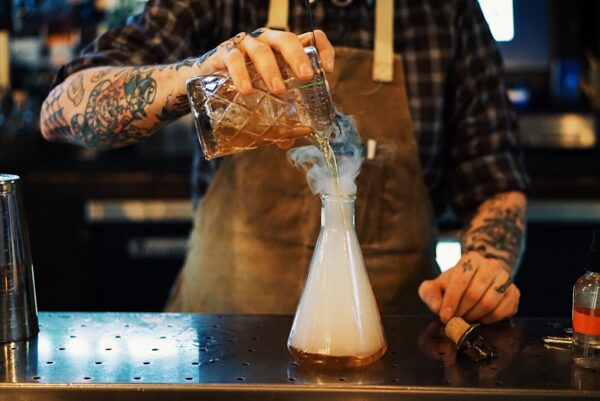 Before I even get to the food, let's talk about those delicious cocktails handcrafted by their experienced mixology team. SOCIAL uses all house-made syrups, cordials, and bitters. They also host an extensive wine list selected by an in-house sommelier. For dinner, we opted for their famous Gunslinger made with rye, bourbon, black tea syrup, Chinese 5-spice, smoked with citrus oils. The preparation of this drink is legit! I'm all about these creative and mesmerizing drinks. We also ordered The Princess Bride because, well its pink, named after my favorite movie and is garnished with a rose. It was practically created for me!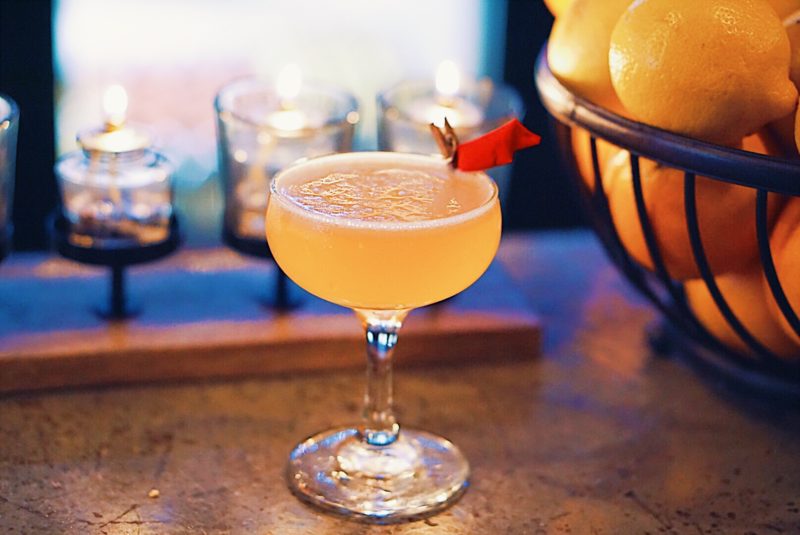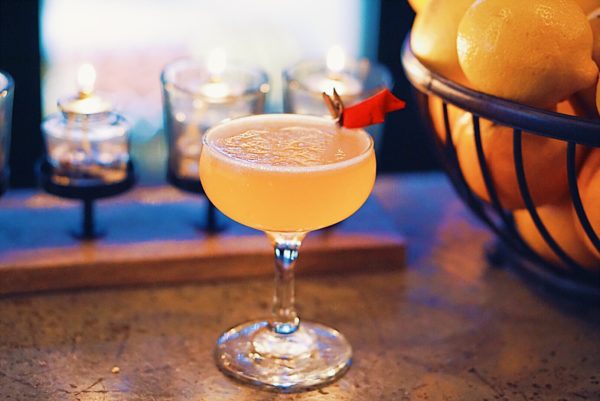 For dinner, we decided to do tapas style starting with a few options from the Restaurant Week Menu including the Ceviche Tostada and the Burrata Ravioli with walnut pesto and kumquats. All I have to say is you must try this ravioli. It was my absolute favorite dish and I honestly had no idea ravioli could be so good. I typically would never go for ravioli over a meat option, but it was highly recommended by our server. Now I know why. The walnut pesto added the perfect amount of flavor with an added crunch and the kumquats added a light citrus balance. It was a very well composed dish absolutely worth trying.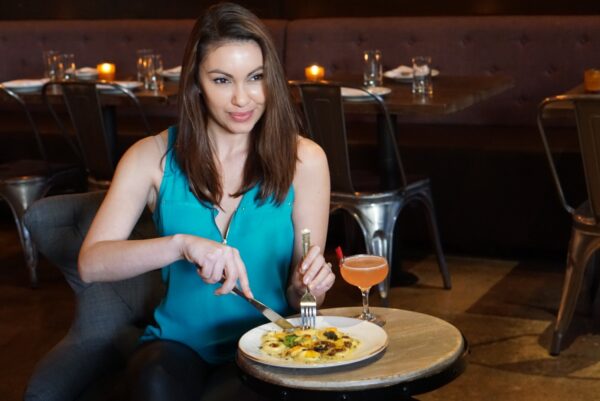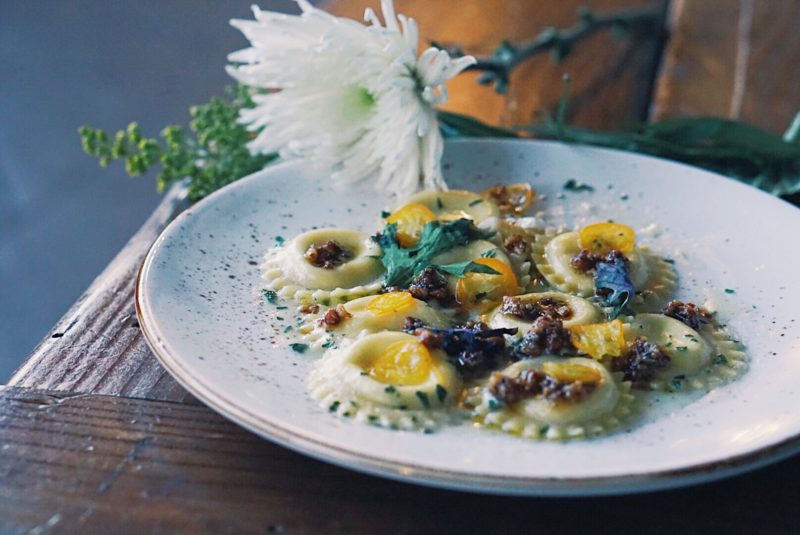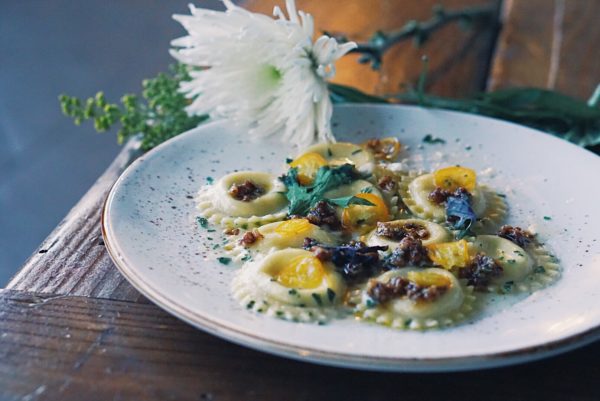 We also ordered several additional items that have been revamped on their menu including those amazing Lamb Lollipops, Beef Tartare, and their Artisan Cheese & Charcuterie Board. The Beef Tartare was very tasty and made with sunflower seeds, capers, cured egg yolks, & sourdough. I also loved the way the cherries worked perfectly with the lamb.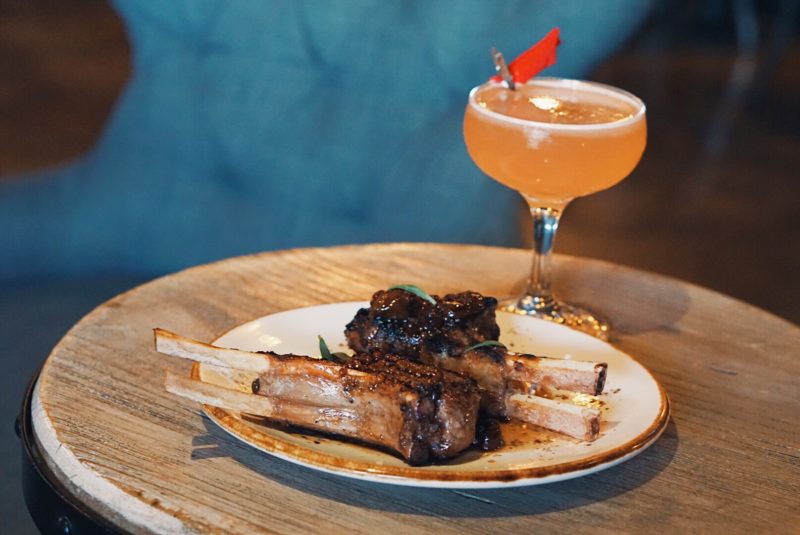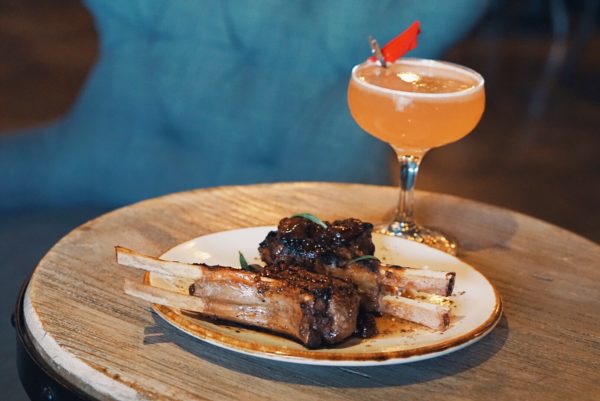 As if that wasn't enough to have you rolling away in a wheel barrel, there was no way I was skipping dessert. Especially since this is the last time to get that yummy coffee chocolate cake. Thank goodness those swoon-worthy donuts are staying on the menu. If you told me this was the last time I'd be able to indulge in them both I might have to tuck myself away in a corner and cry.
In addition to the awesome food, SOCIAL is just a fun place to hang out.
They always have something cool on the TV's. They were playing one of my all time favorite movie The Princess Bride. All I want is a man to only reply with the words "As you wish". Am I right ladies? They are also introducing a new Trivia night starting March 15th and every Wednesday beginning at 8:30 pm. Diners can show off their smarts and win cash prizes. Sign me up!
SOCIAL Costa Mesa $40 Restaurant Week Dinner Menu
(949) 642-2425
512 W. 19th St Costa Mesa, Ca 92627