On a late afternoon, I headed over to Kings Fish House in Laguna Hills to try out their special Orange County Restaurant Week Menu. As I began taking pictures of the space I couldn't help but notice that their customers were true locals. By the time we left the restaurant there was not one seat left in the entire restaurant. One thing I can tell you about Kings Fish House is it's all about the food and the locals know it. It's not about the beach location, the latest trend, or photos on Instagram. Guests are packing into Kings Fish House because the seafood is as fresh as it gets and insanely delicious.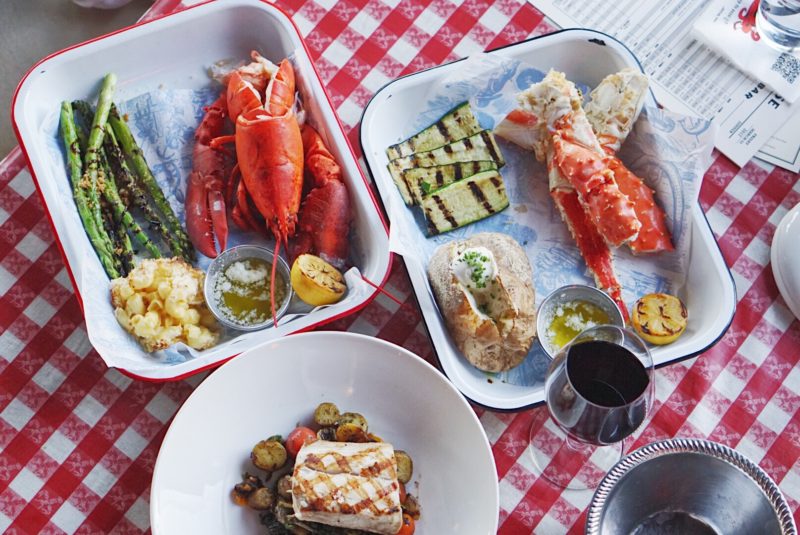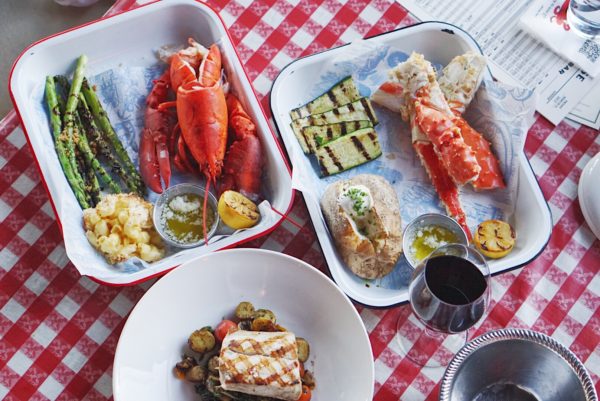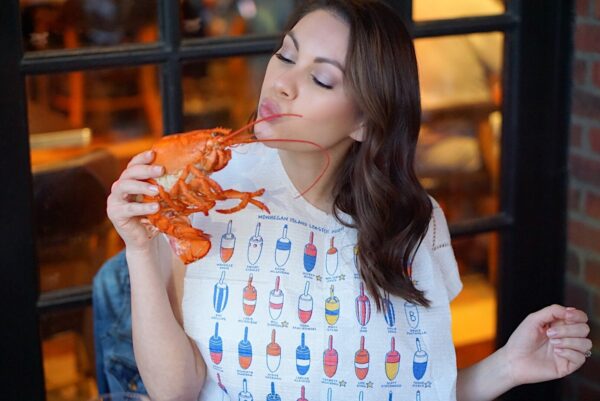 It is no surprise by now that as a foodie, I love Restaurant Week. It is the perfect occasion to try new restaurants and revisit some of my favorites. Once I saw their menu with upgraded options like a 1 1/4lb Lobster or 1lb of Wild King Crab Legs, I was sold! I'm obsessed with crab legs. I actually love them even more than lobster. Before I stepped up my foodie game, I used to head to those all you can eat crab leg buffets and just eat crab legs until I had to be rolled away on a stretcher. Needless to say, the enormous king crab legs at King Fish House are a massive step up from those days. This will probably be the freshest and most delicious crab legs and lobster you've ever had. In fact, they have the live tanks in their kitchen to prove it.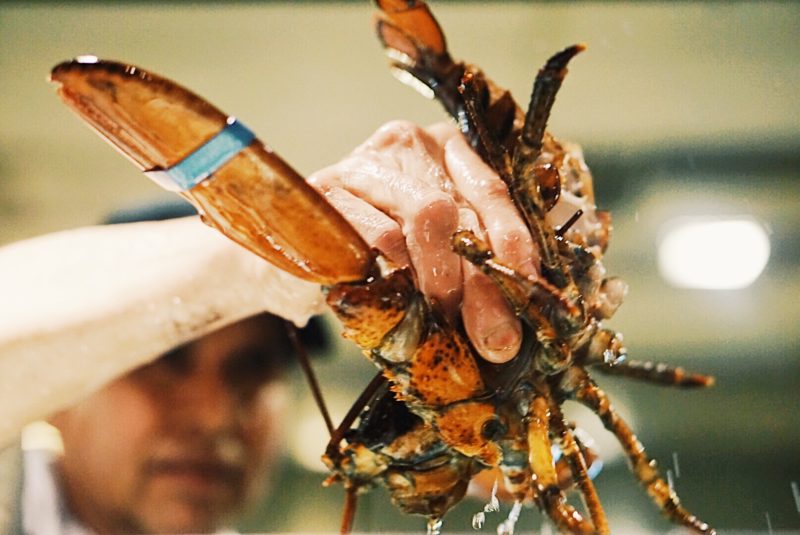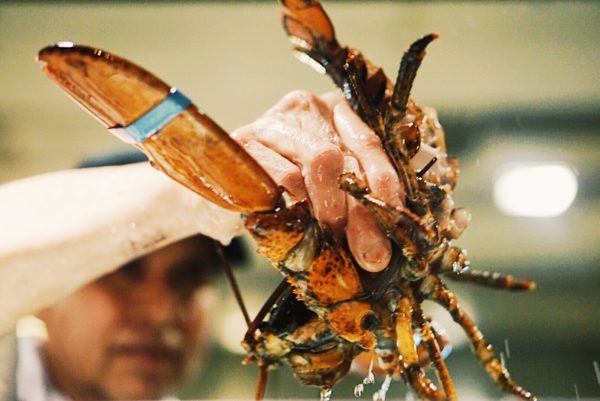 For Orange County Restaurant Week, Kings Fish House has some great selections. You can even upgrade to the Lobster Dinner for only $5 extra and the King Crab Legs dinner for only $10. Each dinner also includes 2 sides, an appetizer, and dessert. I highly recommend their New England Clam Chowder which is very reminiscent of the type of chowder I grew up with on the East Coast. This chowder was incredibly fresh and as authentic as it gets to traditional clam chowder.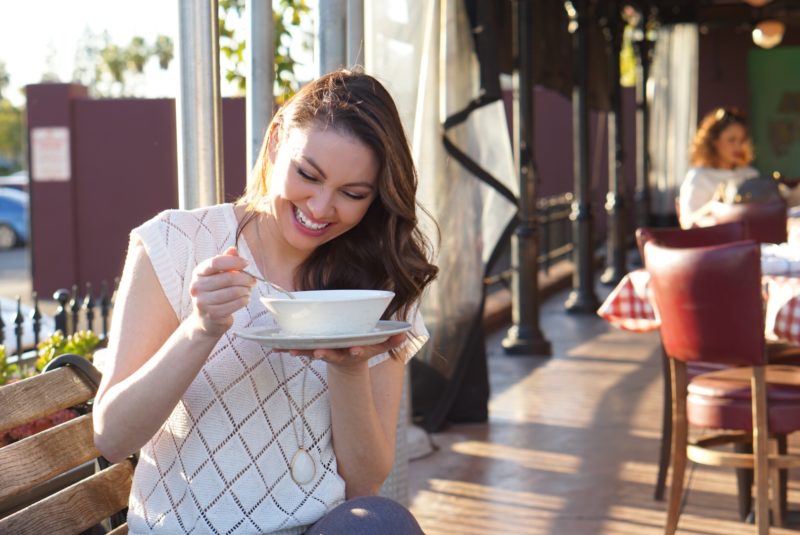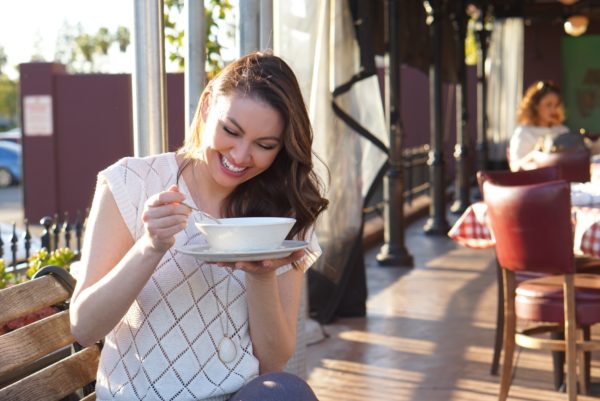 We also strayed from the Restaurant Week Menu and ordered an extra appetizer. We decided to try their delicious baked mussels with spicy mayo, masago, avocado, and mushroom. I brought one of my interns with me and she couldn't get enough of these.
For dessert, you can choose between their famous Butter Cake or Key Lime Pie. My dad would have loved their key lime pie. My parents used to own an awesome house in Florida with key lime trees in their backyard. Key lime pie was one of my dad's favorite desserts to make and it is always a nostalgic dessert for me. Their key lime pie brought me right back to sitting in our kitchen, eating sweetly tart pie, and listening to my dad's bad jokes.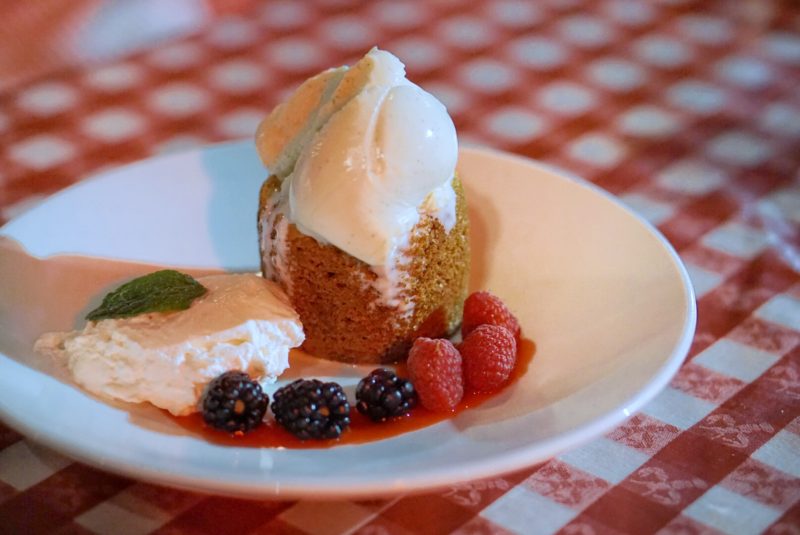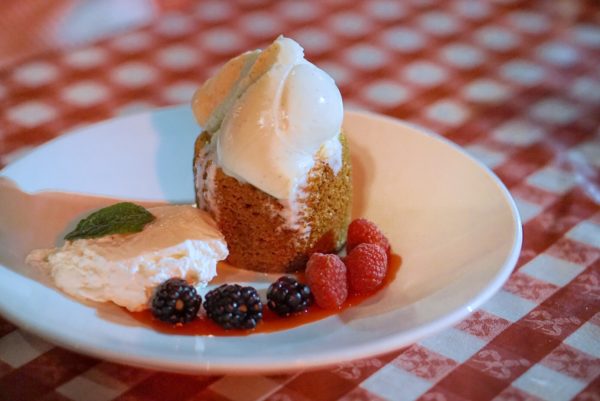 Then, don't even get me started on this butter cake. I've never had a butter cake before but now my life is forever changed. I pretty much devoured this awesome dessert in a few short minutes. It was so incredibly fragrant that it literally stopped us in our tracks. We stopped mid conversation so we could dive right in. According to the waiter, this dessert is a favorite amongst the locals who come in and it is no surprise. This dessert is simply amazing!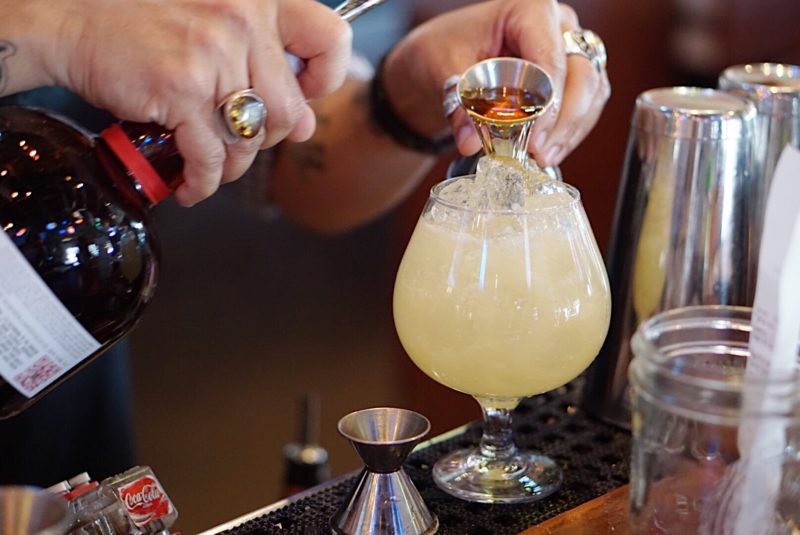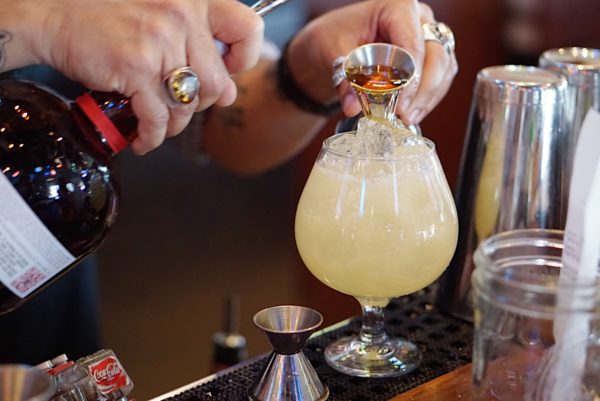 As the evening came to an end and I lifted my head from the dessert, I noticed every single table in the entire restaurant was taken. This is also not a small restaurant with an inside area, patio, and bar area which walls completely open to the patio. All of the diners seemed to be true Orange County locals. They were the type of guests you could tell have been going to Kings Fish House for years. If fresh seafood is what you crave, then Kings Fish House is your new local foodie find.
You can enjoy their O.C. Restaurant Week selections from March 5th – March 11th
Kings Fish House
$20 Lunch & $40 Dinner OC Restaurant Week Menu
7691 Edinger Ave, Huntington Beach, California 92647
24001 Avenida de la Carlota, Laguna Hills, California 92653
1521 W Katella Ave, Orange, California 92867