Knotts Berry Farm Summer Nights 2023 is introducing an entire line-up of new food items. From tasty Latin cuisine at the all-new Fiesta Village to new Knotts Summer Nights food booths, guests will find no shortage of amazing food choices. This summer is going to be one of the best for my fellow foodies. Bookmark this guide so you can enjoy all the new yummy goodness coming to Knotts Berry Farm this summer.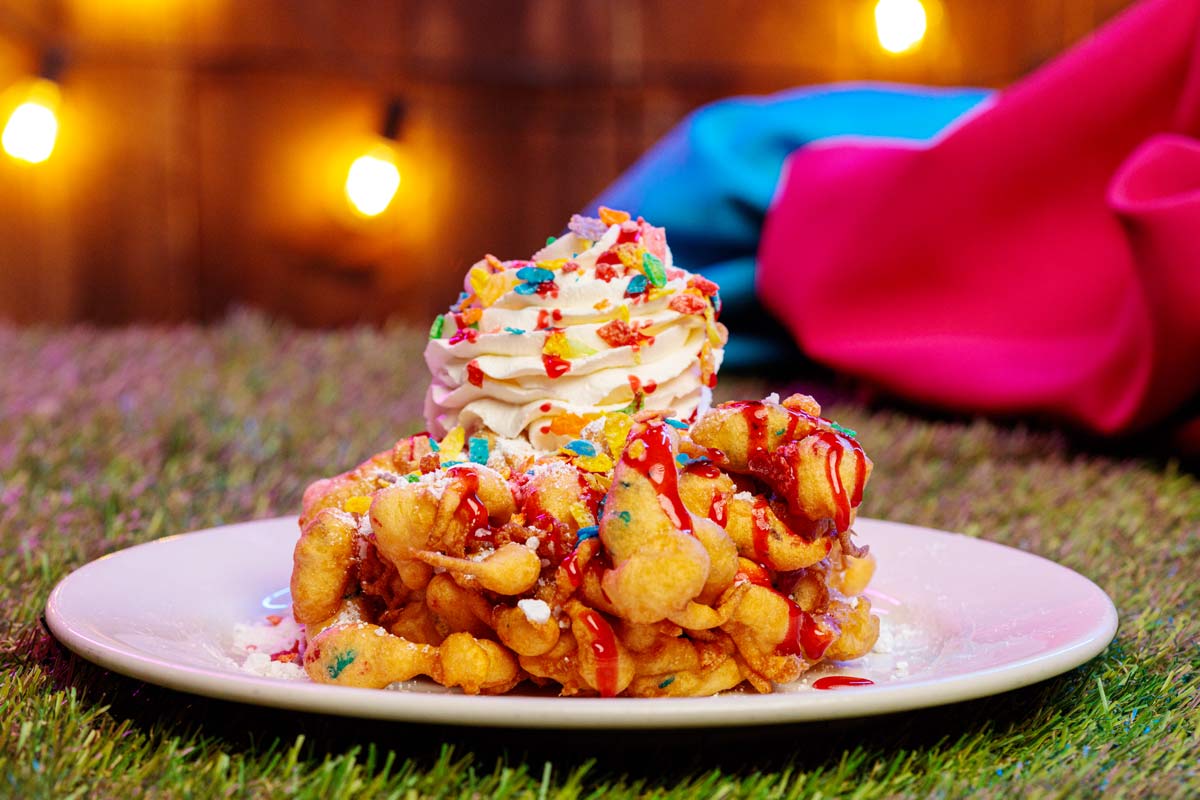 Knotts Berry Farm Summer Nights 2023 Food Booths
Each summer Knotts Berry Farm throws Knotts Summer Nights where guests can purchase tasting cards and choose from a selection of delicious food items located at booths throughout the park. Even some of the various restaurants participate offering dishes like the popular elote, funnel cake, and sliders.
Pricing
Knotts Summer Nights 2023 has three pricing packages. Guests can purchase a tasting card for $55 which includes 6 tastings or spend $84.99 for admission with a tasting card. The best deal however is their summer vacation bundle which is only $92 per person and includes an overnight hotel stay with admission and a tasting card!
When
Knotts Summer Nights 2023 starts May 26th – September 4th. Food Booth locations start at 5:30pm and end one hour before the park closes.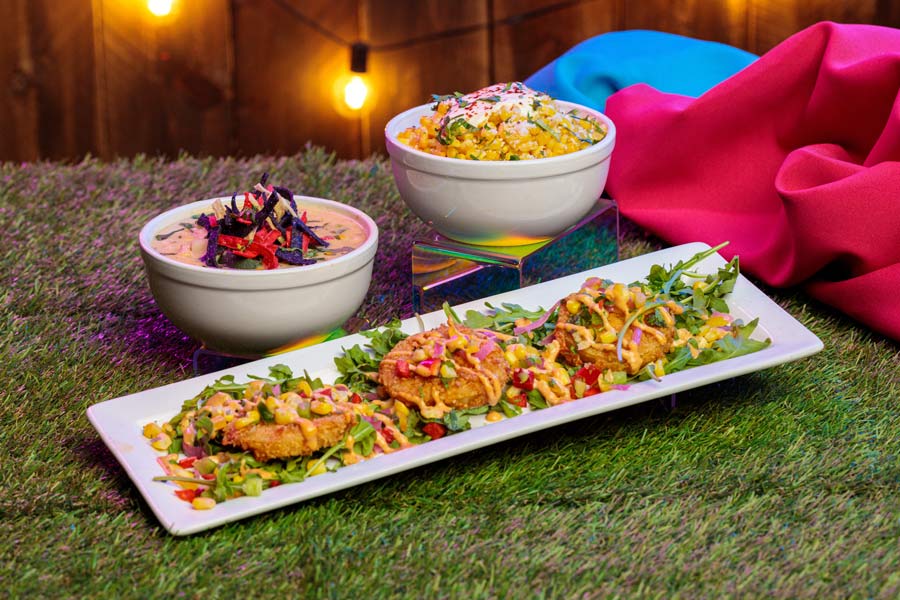 Food Booths & Tasting Card Food Items
Below is every available food booth and restaurant with their available food offerings which can be used with your tasting cards. I have to admit, this year looks especially delicious. I am most excited to try the new fried green tomatoes and hot honey chicken biscuit sandwich. Knott's also gets bonus points for allowing the purchase of cocktails with your tasting cards!
*items with an astrict are also part of the dining plan for those who have purchased this add-on to their annual pass.
A. Grizzly Creek Lodge
Fondue Cheese Bites*
Burger Cupcake
S'mores Bar
Cranberry Sprite™ Shirley Temple
B. Sutter's Grill
Portobello Mushroom Slider
Mediterranean Salad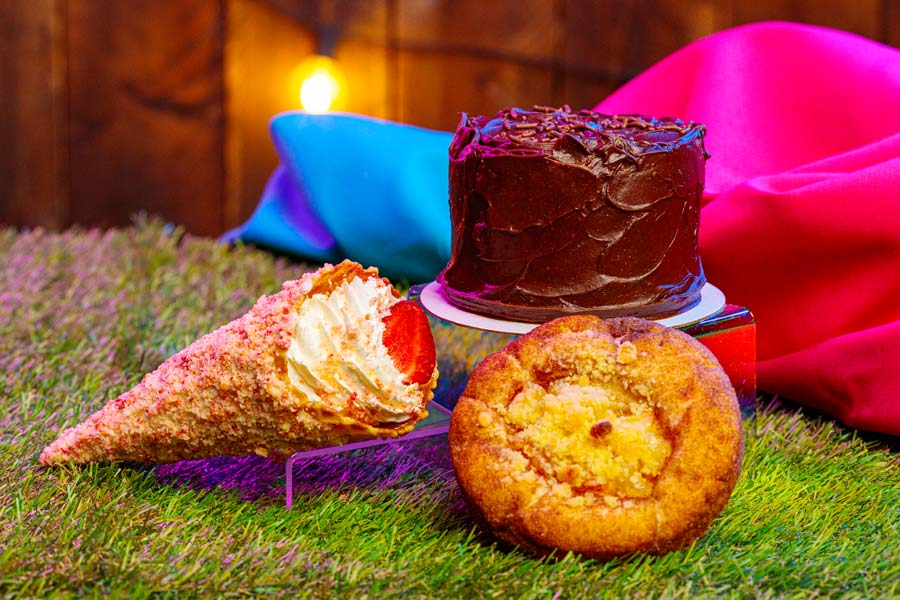 C. Ghost Town Bakery
Apple Pie Cookie
Strawberry Crunch Cone
Mom's Chocolate Cake
D. Ghost Town Grub
Mini Fruity Pebbles™ Funnel Cake
E. Wilderness Broiler
Hot Honey Chicken Biscuit Sandwich with Pickles and Garlic Aioli*
Mini Donuts with a Strawberry Lemon Sugar in a Cone
Peach Lemonade
F. Gourmet Churro Factory
Sea Salt and Caramel Stuffed Churro
Beignets with a Lemon Powdered Sugar
G. Chow House Side Window
Cucumber, Black Cherry, Mango, and Ginger Mint Agua Fresca
Raspberry Snow Cone
H. Railroad Bar
Sparkling Pineapple Mojito
Strawberry Moscow Mule
Twisted Lemon with Whiskey
Summer Nights Ale
Just the Haze – Non-alcoholic Beer
I. Grillin' Booth (select evenings only)
Chimichurri Hot Link Sausage
Blue Cheese and Bacon Cheeseburger Slider with a Pickle Mayo
Andouille Sausage, Red Beans, and Rice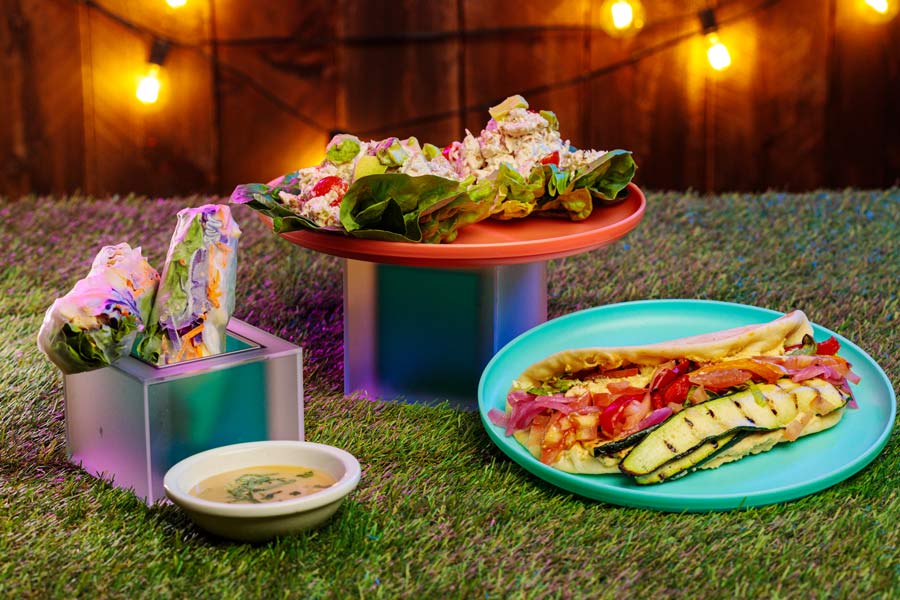 J. Wrap Booth (select evenings only)
BLTA Chicken Salad Lettuce Wrap
Chicken Spring Roll with a Peanut Sauce
Grilled Zucchini & Hummus Wrap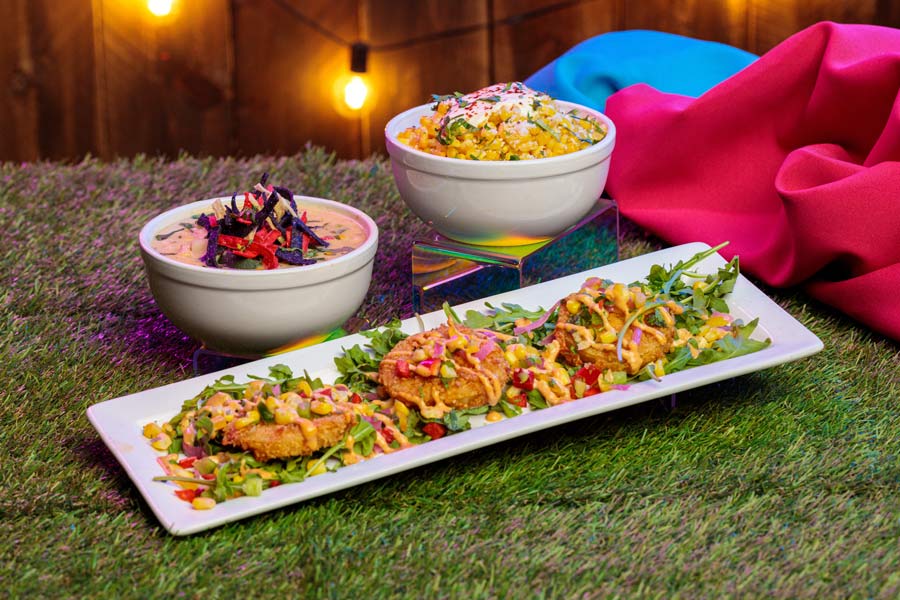 K. Veggie Booth (select evenings only)
Corn, Potato, and Zucchini Chowder
Esquites with a Lime Mayo Crema
Fried Green Tomatoes, Arugula, Corn Salad, and Chipotle Ranch
L. Charleston Snack Booth
Assorted Ice Cream Cone
Boysenberry Dippin' Dots
Strawberry Cream Kettle Corn
M. Charleston Circle Coffee
Sea Salt Caramel Iced Coffee
Piña Colada Trifle
S'mores Bar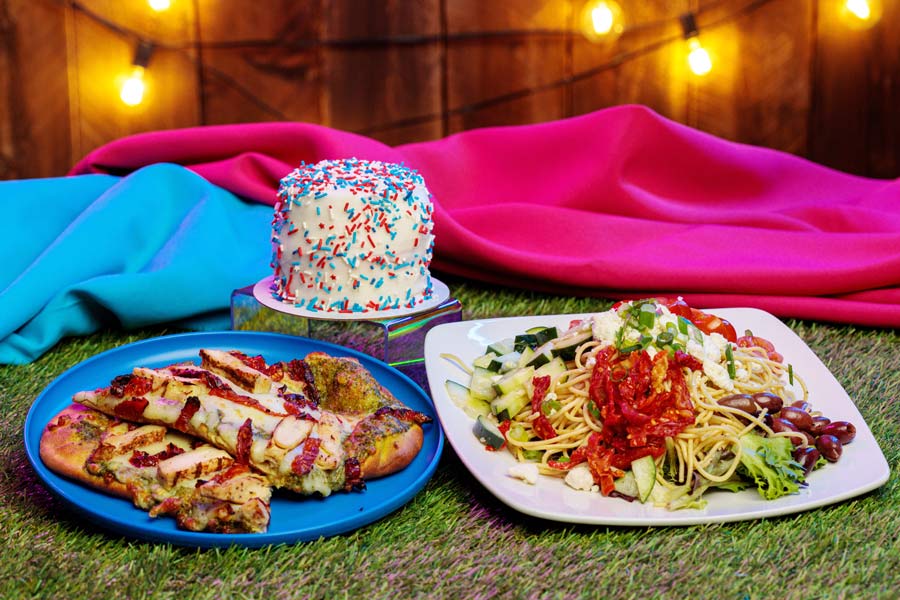 N. Prop Shop Pizzeria
Summer Spaghetti Garden Salad*
Chicken, Pesto, and Sundried Tomato Flatbread
Blueberry Celebration Cake
O. Coasters Diner
Orzo and Spinach Salad with Salmon*
Cucumber Lemonade
P. Boardwalk BBQ
Summer Pasta and Steak Salad*
Mexican Pineapple Pork Sandwich*
Pineapple Upside Down Cake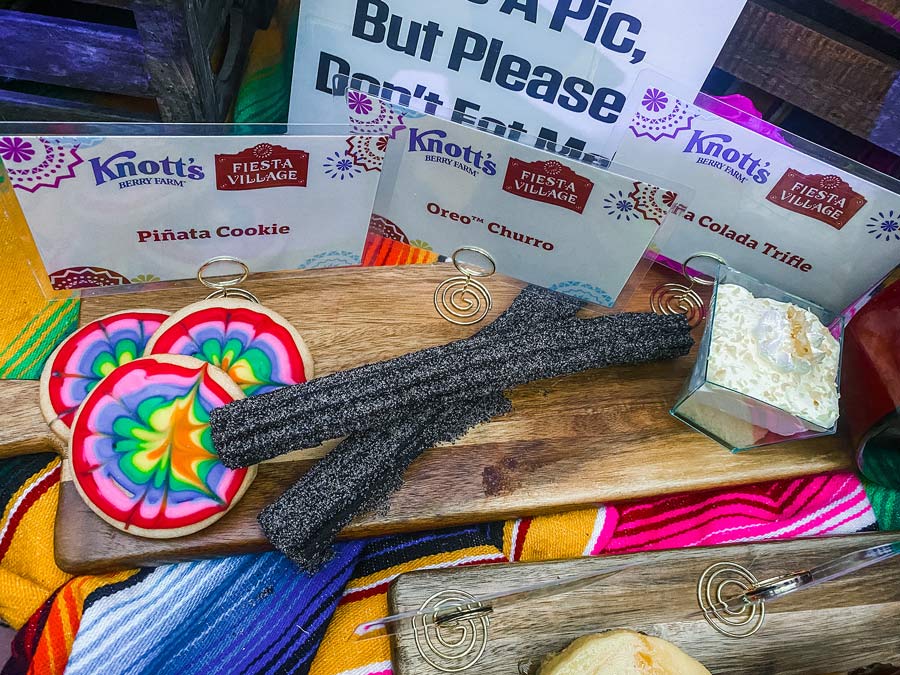 Q. Casa California
Oreo™ Churro
R. Cantina Del Sur
Piña Colada
Spicy Jalapeno Margarita
S. Baja Taqueria
Chicken Tinga Hard Shell Taco with Cotija Cheese
T. Papas Mexicanas
Lemon Butter and Garlic Shrimp Fries*
U. Taco Booth in Mission Row
Potato and Chorizo Tacos
Watermelon Wheat Beer
V. Nacho Booth in Mission Row
Beef Nachos with Avocado Crema
Michelada
W. Elote Booth in Mission Row
Elote Preparado or Loco Catracho or Loco Salvadoreño
Piñata Cookie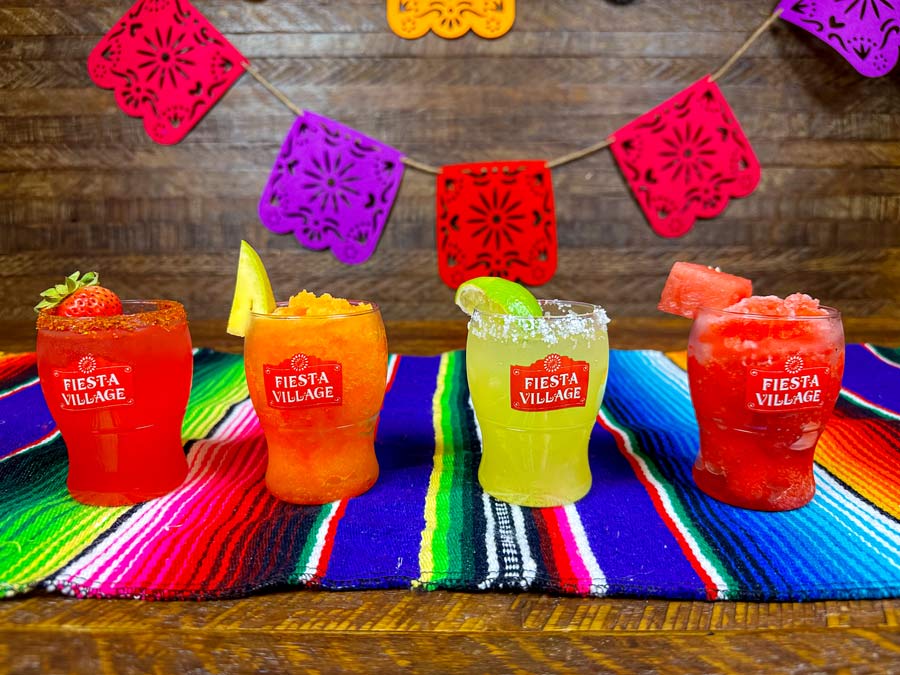 Fiesta Village New Food & Restaurants
As a reminder, Knotts Berry Farm Summer Nights 2023 includes many new food items from the brand new Fiesta Village like the Oreo Churro, various Margaritas, and Chicken Tinga Taco which is delicious. Below is a list of the new food items located in Fiesta Village and where to find them. Use the Tasting Ticket list above to determine if they are available for use with your tasting cards.
Casa California
Casa California is one of the brand new additions to Fiesta Village and will offer Taco Bowls, Burritos, Quesadillas, and the special Oreo Churro which is available as a tasting card item.
Cantina del Sur
Here you'll find a variety of cocktails like the new Margarita Flight. They will also have a variety of Micheleladas, Pina Colada, and even a Bloody Mary for you early risers.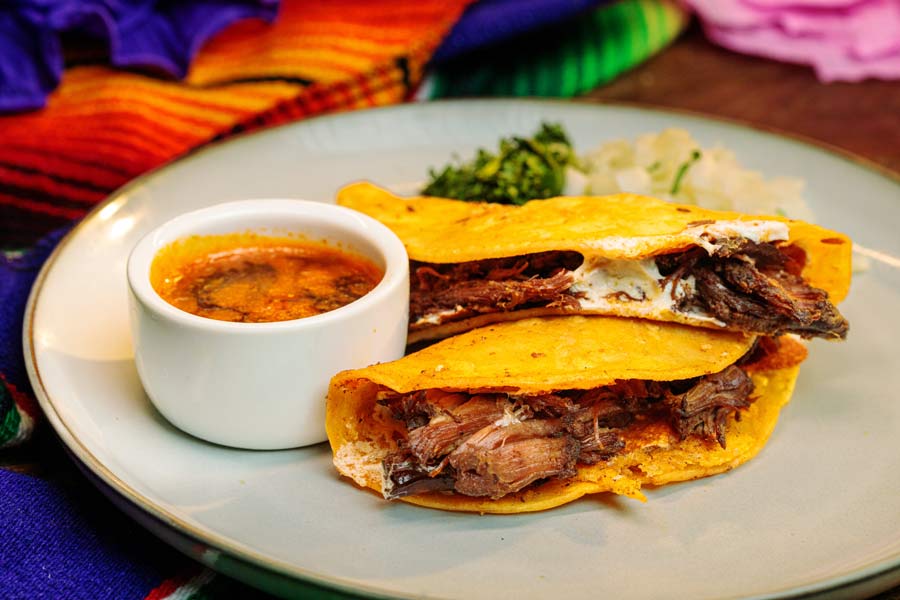 Baja Taqueria
Baja Tequilia is nestled in the back of fiesta village and where you will find all the new taco selections. Options include shrimp tacos, beer battered fish tacos, birria taco, and a mushroom forager taco.
Papas Mexicanas
Papas Mexicanas is for all my french fry lovers. They will have brand new Carne Asada Wedges loaded with juicy steak, guacamole and sour creme as well as Elote Wedges with fresh corn and cojita cheese.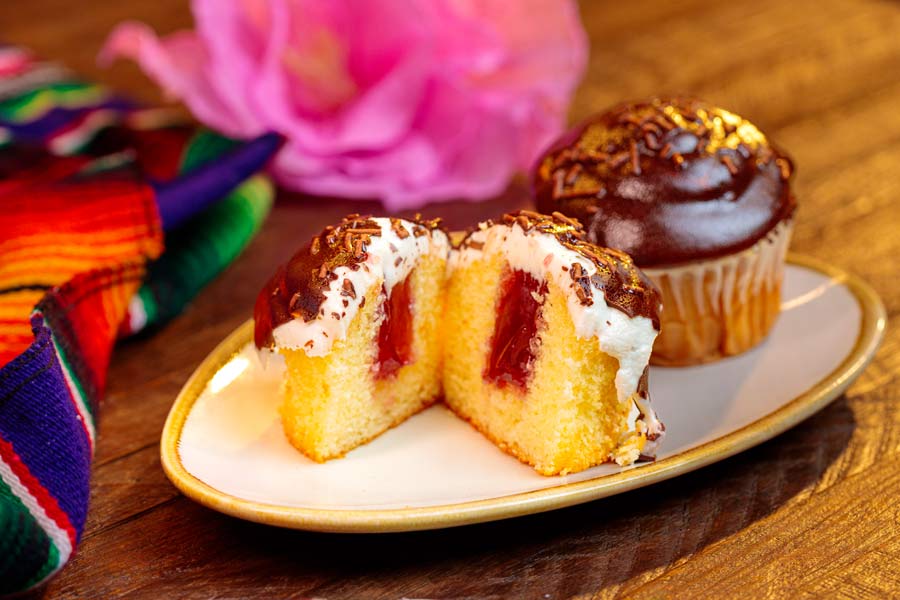 Sweets
Finally throughout the park at the various bakeries and coffee shops you'll find a large selection of knew desserts such as the delicious Concha, Flan, Pina Colada Trifle, Pinata Cookies, and Gansito Cupcake.
There you have it, all the new and exciting food items for Knotts Berry Farm Summer Nights 2023 celebration. Enjoy eating your heart outs!
Discover More Knotts Berry Farm
S.Baja Taqueria•Chicken Tinga Hard Shell Taco with Cotija CheeseT.Papas Mexicanas•Lemon Butter and Garlic Shrimp Fries*U.Taco Booth in Mission Row•Potato and Chorizo Tacos•Watermelon Wheat BeerV.Nacho Booth in Mission Row•Beef Nachos with Avocado Crema•MicheladaW.Elote Booth in Mission Row•Elote Preparado or Loco Catracho or Loco Salvadoreño•Piñata Cookie