Knotts Berry Farm Summer 2023 has officially kicked off and this year is full of exciting food, attractions, and fun for the entire family. With the newly remodeled Fiesta Village, the return of Knotts Summer Nights, and Ghost Town Alive, 2023 is going to be an amazing summer at Knotts!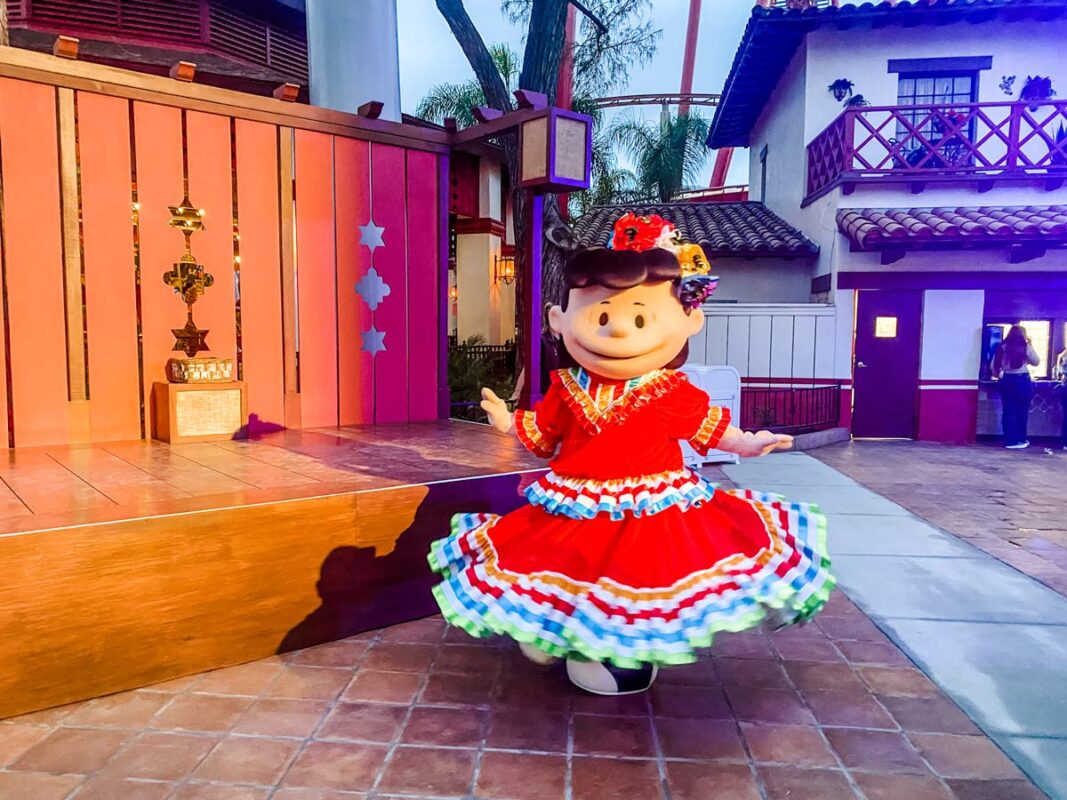 New Fiesta Village
Knotts Berry Farm's Fiesta Village just re-opened and guests can enjoy a beautifully redesigned restaurant, Casa California. There will be plenty of new food offerings including 3 new tacos, fresh taco bowls, burritos, carne asada & elote fries, quesadillas, and more.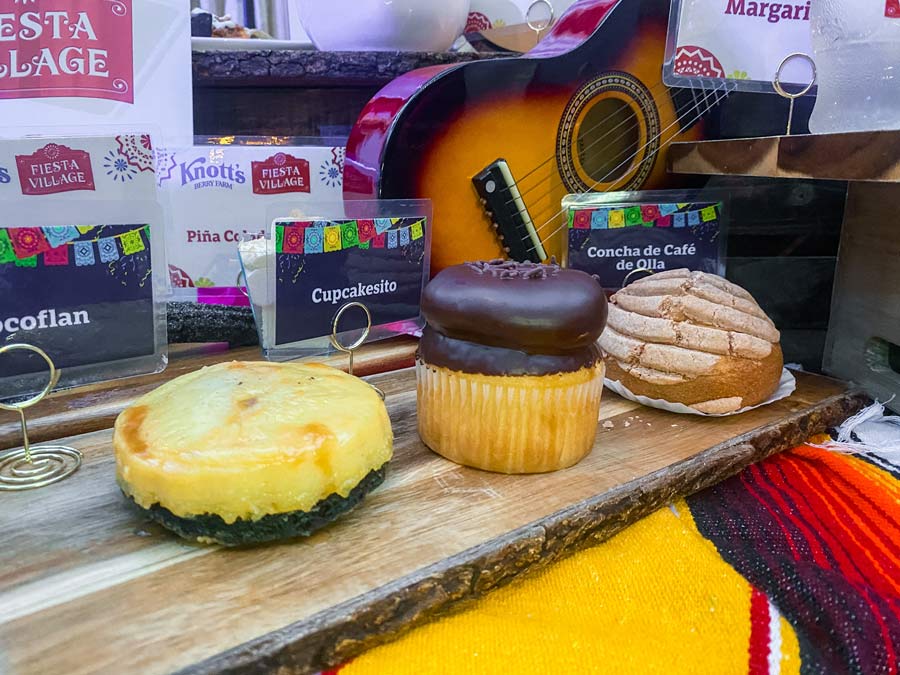 No meal would be complete without dessert and I am muy excitado about the new selection of treats in Fiesta Village. First, my absolute favorite is the Conche de Cafe de Olla, or Mexican sweet bread. I tried this during the preview of Fiesta Village and this hard to find dessert was impressively delicious. Other new additions include the cupcakesito with a chocolate-coated whipped frosting and cherry jam filling, chocolate flan, pinata cookies, pina colada trifle, and oreo churros with a cream center!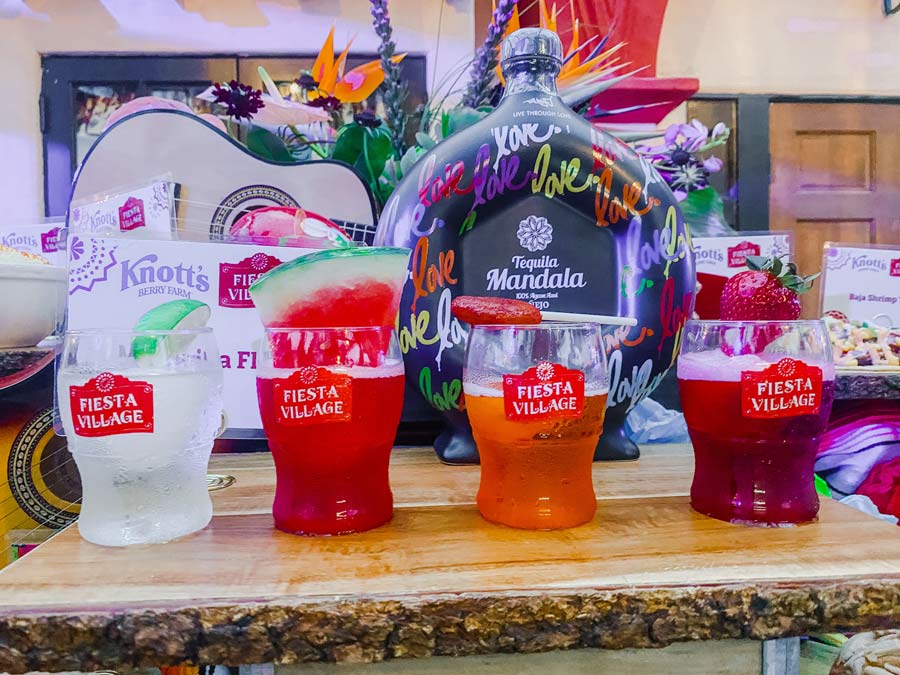 Finally, along with all the new food and treats is brand new entertainment. While strolling through Fiesta Village, guests will enjoy the sounds of authentic Mariachi music while watching traditional Folklorico dance performances. As the sun sets, there will be an all new fantastic immersive nighttime street party, the Calle Celebration with giant colorful puppets, music, and dancing. This night celebration is absolutely wonderful and not to be missed!
The new Fiesta Village is such a wonderful addition to Knotts Berry Farm. Completely immerse yourselves in the wonderful Mexican culture that is such a prevalent part of Southern California. The team at Knotts did an amazing job bringing authentic Mexican traditions, celebrations, and food to life.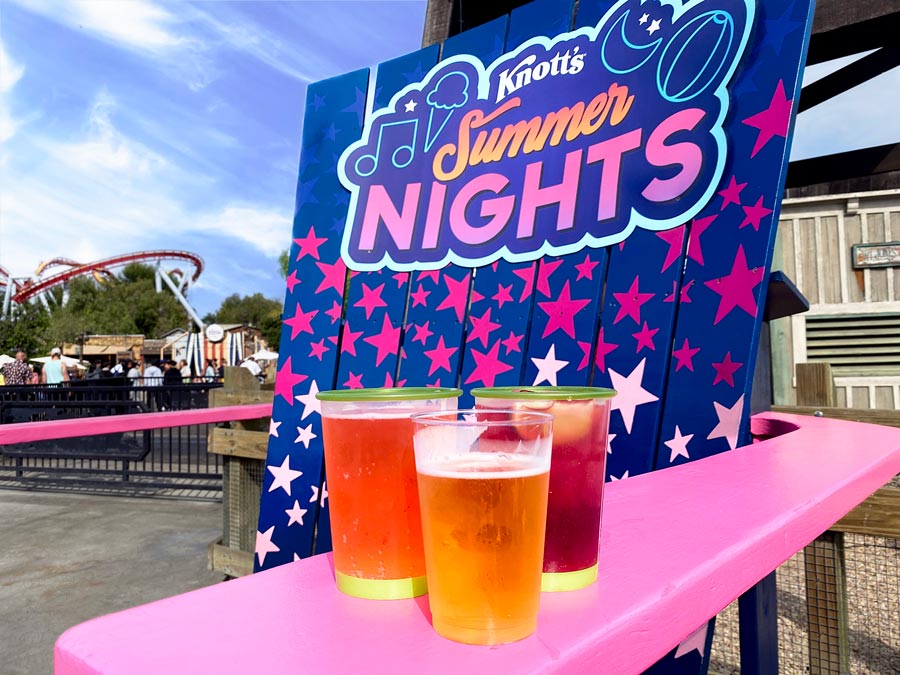 Knotts Berry Farm Summer Nights 2023
Knotts Summer Nights 2023 returns to Knotts Berry Farm with food and fun for the whole family. In the evening, Calico Park transforms into a neighborhood party like no other with live music, Instagram-able photo opportunities, fun family-friendly games, and of course delicious food.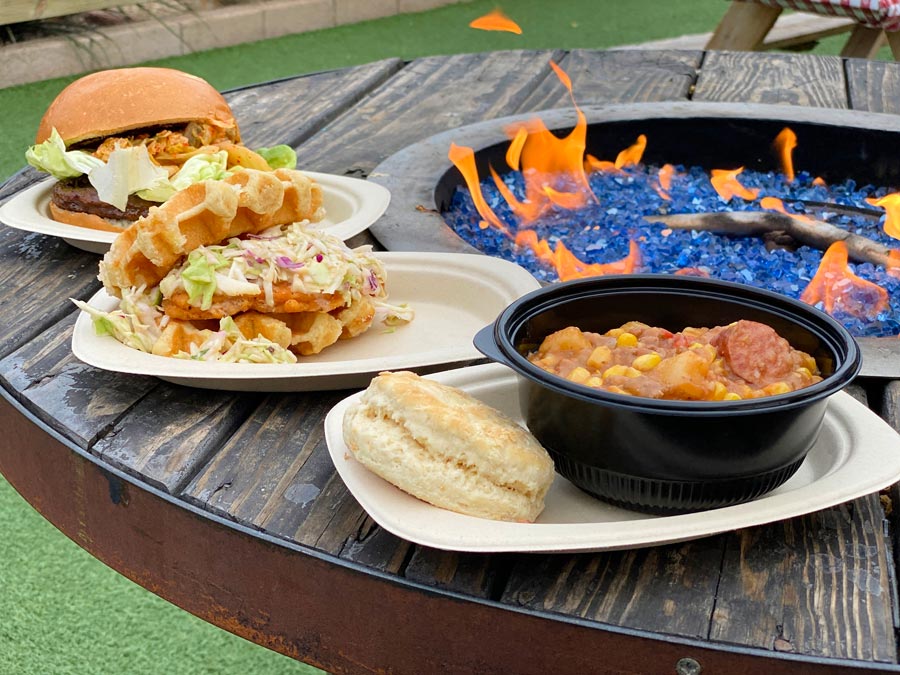 The Knott's culinary team has created tasty twists to classic summer dishes like Sea Salt Caramel Iced Coffee, BLTA Chicken Salad Lettuce Wraps, and Mexican Pineapple Pork Sandwiches. Check out last year's Knott's Summer Nights for a peak at some of the great food options. A great way to indulge in all the flavors of Summer is by purchasing a tasting card that allows guests to choose from a selection of over four dozen seasonal-inspired dishes and drinks.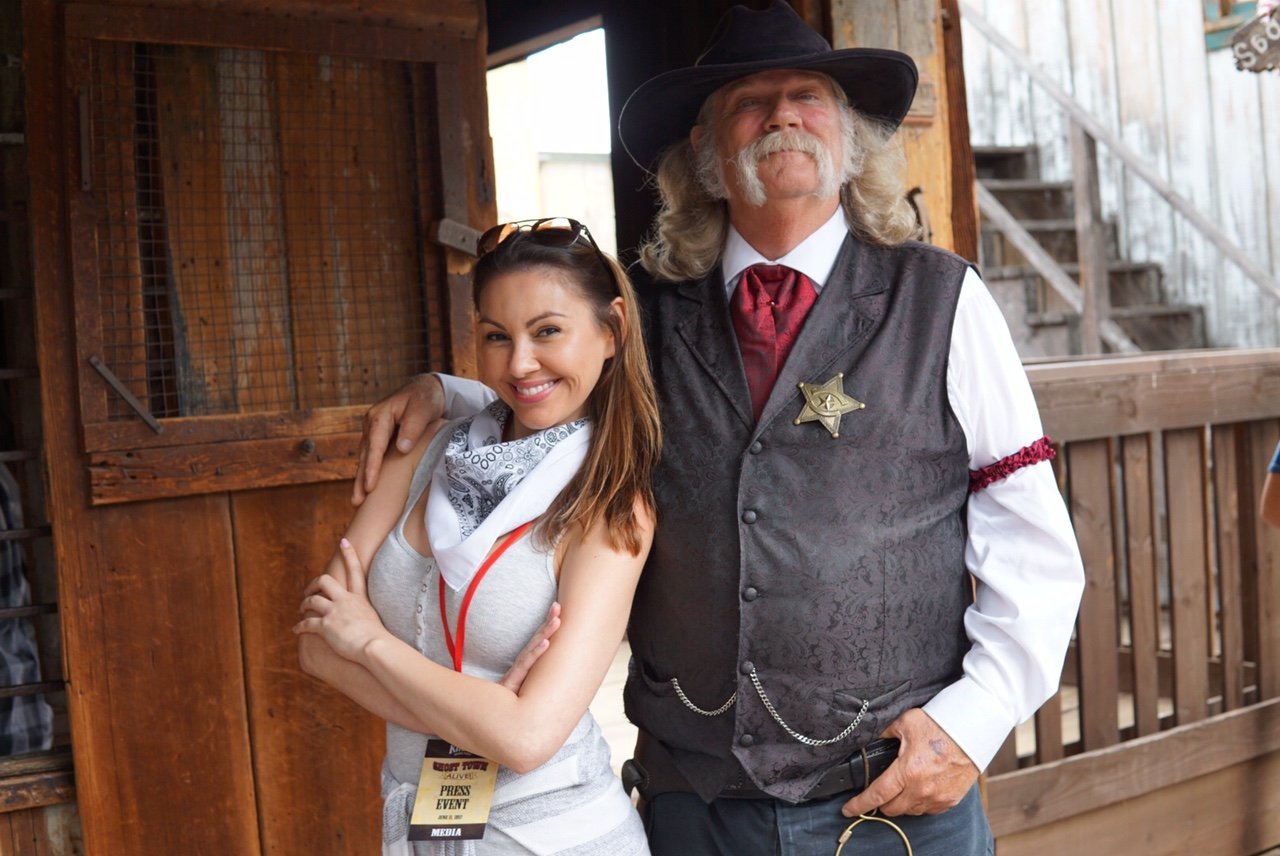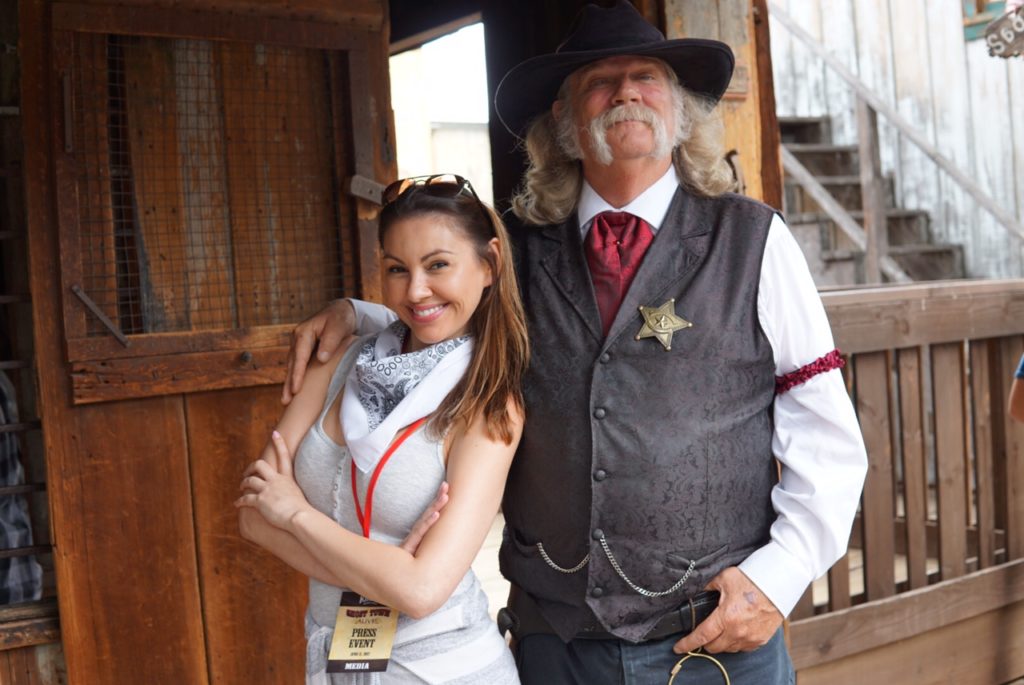 Ghost Town Alive Returns
The immersive fan-favorite Ghost Town Alive also returns to Knotts Berry Farm during the day. Guests will find various quests and activities which bring Ghost Town to life. Interact with a variety of characters, solve crimes, you can even have your own town hall wedding. The possibilities are endless and it is one of the most outrageously fun events held at Knotts. There is never a dull moment during Ghost Town Alive, just check out our previous visit!
Knotts Soak City
The long awaited opening of Knotts Soak City is here. Make your own waves with a visit to Knott's Soak City Waterpark starting select dates May 20 through September 10. Guests can catch a ride down 23 different speed, tube, and body slides or take a relaxing trip down one of the longest lazy rivers in the country. The 15-acre water park has something for each member of the family, an interactive kid's area, and for those more adventurous, The Wedge, a rip-roaring raft ride.
Annual Pass
I've said this a million times, but I'm going to say it again. Knotts Berry Farm's annual pass is the best deal in Southern California. For the price of a day pass at Disneyland, you could have an annual pass at Knotts. The yearly entertainment and food events at Knott's Berry Farm continue to get better and better each year.
The 2023 Gold Season Pass is only $186 and get's you unlimited visits to both parks, food and merchandise discounts, plus so much more! For more information about Knott's Berry Farm, visit knotts.com or download the Knott's Berry Farm app for your smartphone.
What are you looking forward to the most for Knotts Berry Farm Summer 2023?
Discover More of Knotts Berry Farm