Normally we have a restaurant week in Newport, but this September we'll be enjoying Newport Beach Restaurant Month. I've always said a week never feels long enough to enjoy all my favorite restaurants. This month guests will be able to register for a Dine Pass. Every time you visit a Newport Beach restaurant, you'll check into your dine pass to unlock special offers and be entered to win a variety of amazing prizes.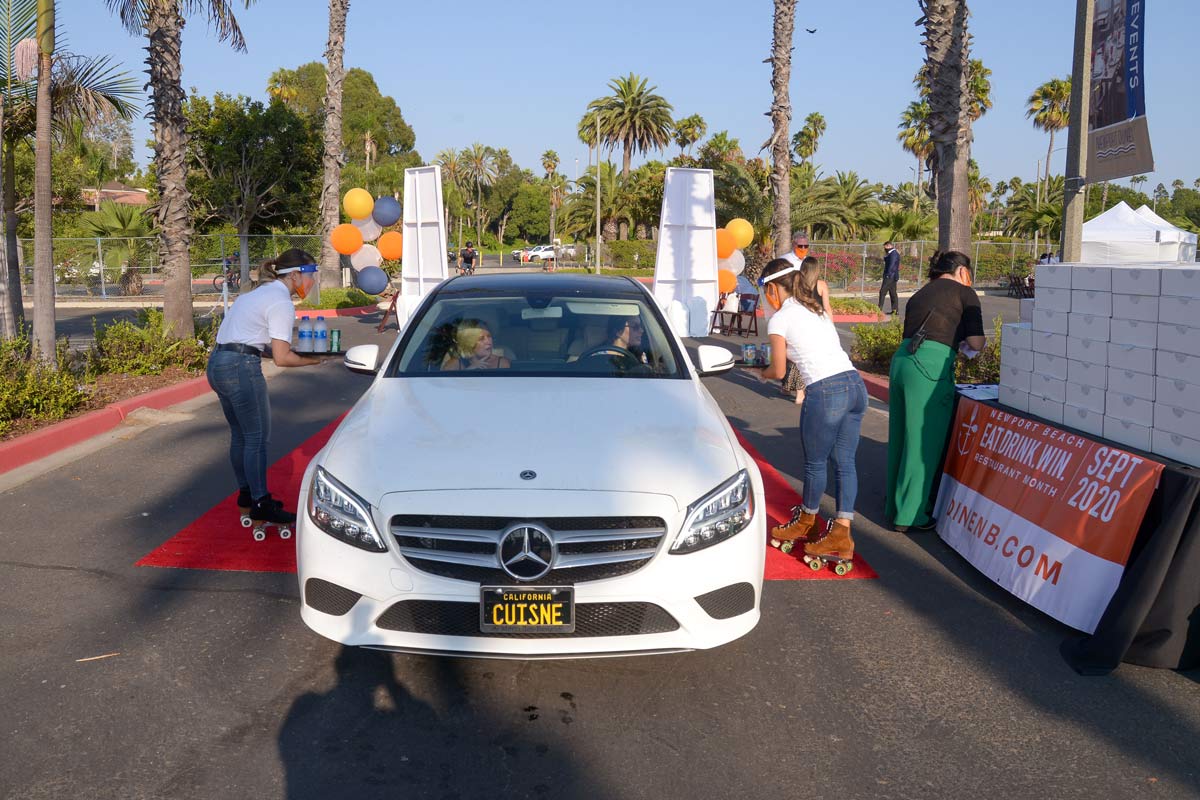 To kick off the event we got to attend a fun, Drive-In media tasting of some of Newport Beaches finest restaurants. That is actually my car with the license plate CUISNE because you all know I'm dedicated to that foodie life! Some highlights included a bite of Albacore Candy from Budha's Belly, Jackfruit Taco's from Gracia's Madre, and some After's Icecream to end the evening.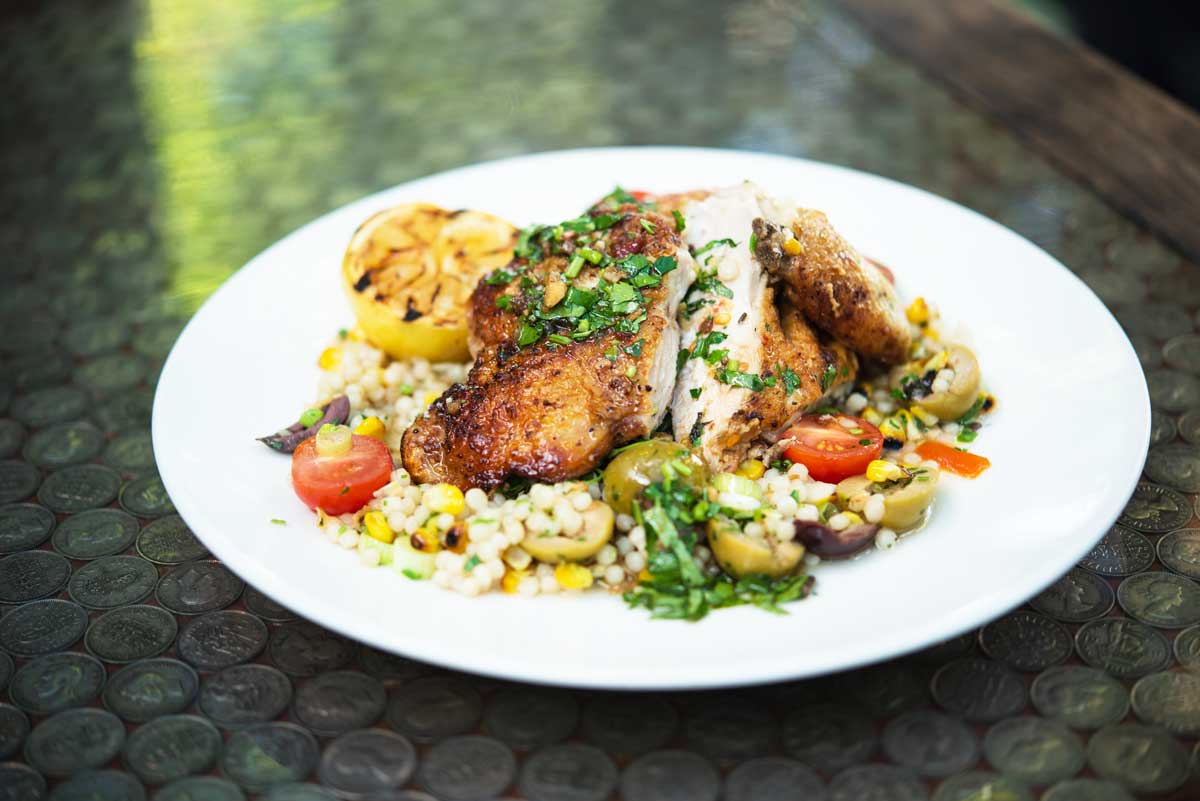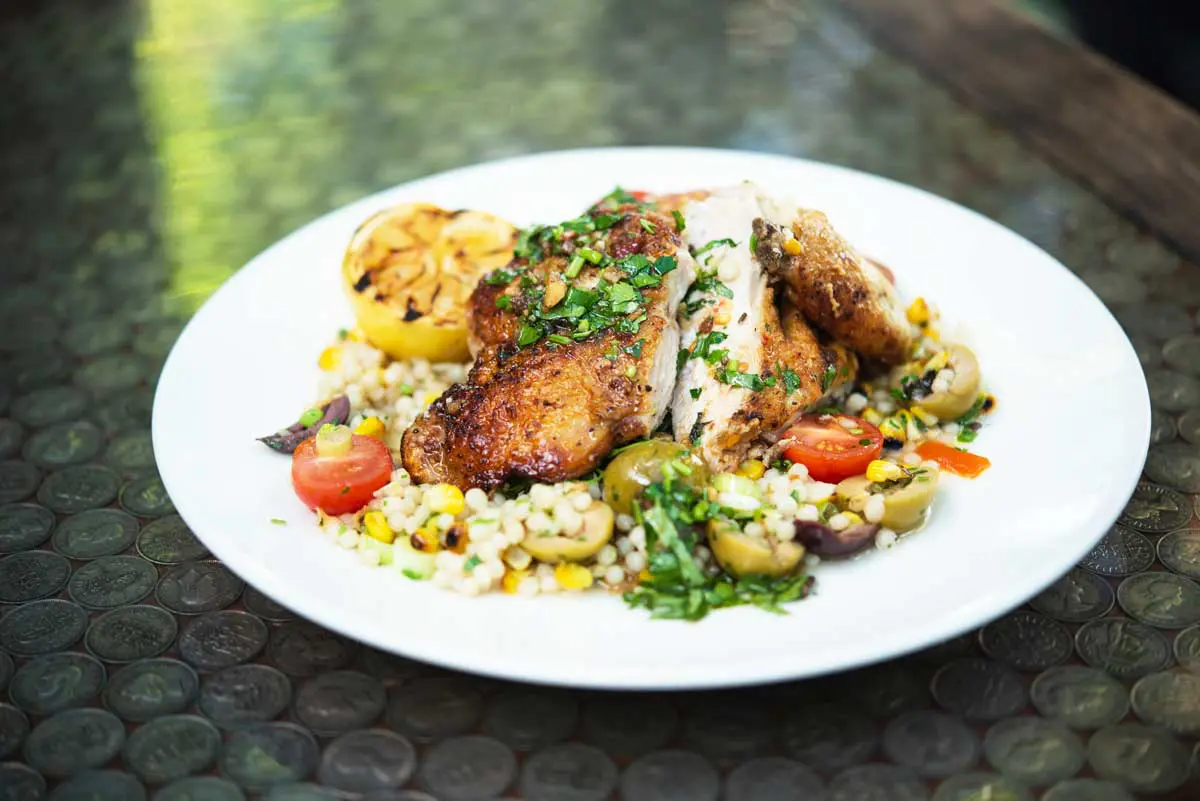 I'll be going to a new restaurant each week! This week we enjoyed an amazing dinner at one of my favorite restaurants Five Crowns. There new summer menu is delicious. You can view their entire new menu such as the Jidori Chicken above, here.
Don't Forget to Register for your Newport Beach Restaurant Month Dining Pass
https://www.visitnewportbeach.com/restaurant-month/
HOW IT WORKS!
Sign up and your Dine Pass will be instantly delivered to your phone via text and email and is ready to use! Your pass can be saved to your phone's home screen for easy one-tap access.
When you visit the participating restaurants below for dining outdoors or take-out, simply click the "Check-In" button.
Many restaurants have exclusive offers to unlock, show your screen to redeem your offer.
Each "Check In" is an entry to a gift card or vacation stays to Newport Beach!
PARTICIPATING RESTAURANTS
21 Oceanfront Restaurant
A Restaurant
A Market
Atomic Creamery
Afters Ice Cream
A&O Kitchen + Bar
Arc Butcher & Baker
Avila's El Ranchito – Corona Del Mar
Avila's El Ranchito – Newport Peninsula
Balboa Lily's
Bayside Restaurant
B.CANDY
Blaze Pizza
Bluewater Grill
Bosscat Kitchen & Libations
Buddha's Favorite
Cafe Jardin
CdM
Chihuahua Cerveza
Coliseum Pool and Grill
Crocker's The Well Dressed Frank
Fable & Spirit
Farmhouse at Roger's Gardens
Five Crowns
Fleming's Prime Steakhouse Newport Beach
Flower Child
Gracias Madre Newport
Great Maple
GuacAmigos
Harborside Restaurant
Helmsman Ale House
Hopdoddy Burger Bar
Jan's Health Bar
Lido Bottle Works
Malarky's
Mayor's Table
Mama's Comfort Food
Mutt Lynch's
Moulin
Newport Landing Restaurant
Panini Kabob Grill
P.F. Chang's at Fashion Island
Pescadou Bistro
Pirozzi
Port Restaurant & Bar
Reborn Coffee
Rendezvous French Bakery & Cafe
Royal Hen
Rusty Pelican
SHOR American Seafood Grill
SOL Mexican Cocina
Stag Bar + Kitchen
Sugar 'n Spice
Summer House
Sushi ii
Sushi Roku
The Alley Restaurant
The Bungalow Restaurant
THE LOT
The Winery Newport Beach
Tavern House Kitchen + Bar
Thrive Juice Lab
Topside Roof Deck Lounge
True Food Kitchen
Wilma's Patio Restaurant
zinqué