If you're looking for the ultimate wine country experience, we've got your list of the 15 most amazing things to do in Paso Robles. Paso Robles features some of my favorite wineries like Justin Vineyards, Austin Hope, and Daou. It is a beautiful region and a must-visit for any wine enthusiast. Here are my top recommendations for the best things to do in Paso Robles that go beyond the typical wine-tasting.
About Paso Robles
Paso Robles is a robust wine county region located between Los Angeles and San Fransisco, just north of San Louis Obispo. One of the most popular vineyards, Justin Vineyards, helped place Paso Robles on the map as a spectacular destination for wine lovers.
The vines in Paso Robles thrive because of its Mediterranean-like climate. Red varietals such as Cabernet Sauvignon, Merlot, Zinfandel, and Syrah are most common. You'll also find some more rare varietals which are popular to this region such as Grenache, Mourvèdre. Paso Robles is home to some of the most popular wineries such as Justin Vineyards, Austin Hope, and Daou Vineyards.
The Best Times to Visit Paso Robles
When you're trying to discover the best things to do in Paso Robles, you also have to consider the best time to visit. Deciding what month to visit Paso Robles is really subjective and depends on what you're looking for. Here is a basic summary of the seasons to help you plan your visit. In my opinion, the ideal time to visit would be October when the temperatures are cooling down and many of the vineyards are still harvesting.
Summer (June – August): Expect hot temperatures into the hundreds with long daylight hours and the Vineyards lush with green vines and plump grapes.
Fall (September – November): While September is still relatively warm, it starts to cool down around October and November. This is prime grape stomping season and when Paso Robles wineries begin their harvesting.
Winter (December – February): While the vines are bare, the temperatures are perfect. This is a great time to avoid crowds and experience Paso Robles as a local.
Spring (March – May): Spring is my second favorite time to visit. Paso Robles is lush with greenery, flowers are in full bloom, and the weather is still mild. The vines are just starting to develop and the city is not crowded.
How to Get to Paso Robles
Most people drive to Paso Robles. From Orange County, CA it is about a 4.5 hour drive. It is about 4 hours from Los Angeles and San Fransisco. From San Louis Obispo, Paso Robles is only about 30 minutes away. If you have the extra time, visiting the different wine countries up the coast of California is a fantastic road trip. You can visit Santa Barbara, Solving, San Ynez, San Louis Obispo, and Paso.
You can also fly into the San Louis Obispo Airport with direct flights from San Fransisco, San Diego, and LAX. You would then need to rent a car or you can take an Uber.
Best Things To Do In Paso Robles
Paso Robles has some truly amazing experiences if you want to immerse yourself in wine country. Whether you're visiting as a couple or with a group of friends, there is something here for everyone. Paso Robles is terrific for bachelorette parties, birthdays, anniversaries, or a fantastic vacation with friends and family. Here are 15 of the best things to do in Paso Robles wine country.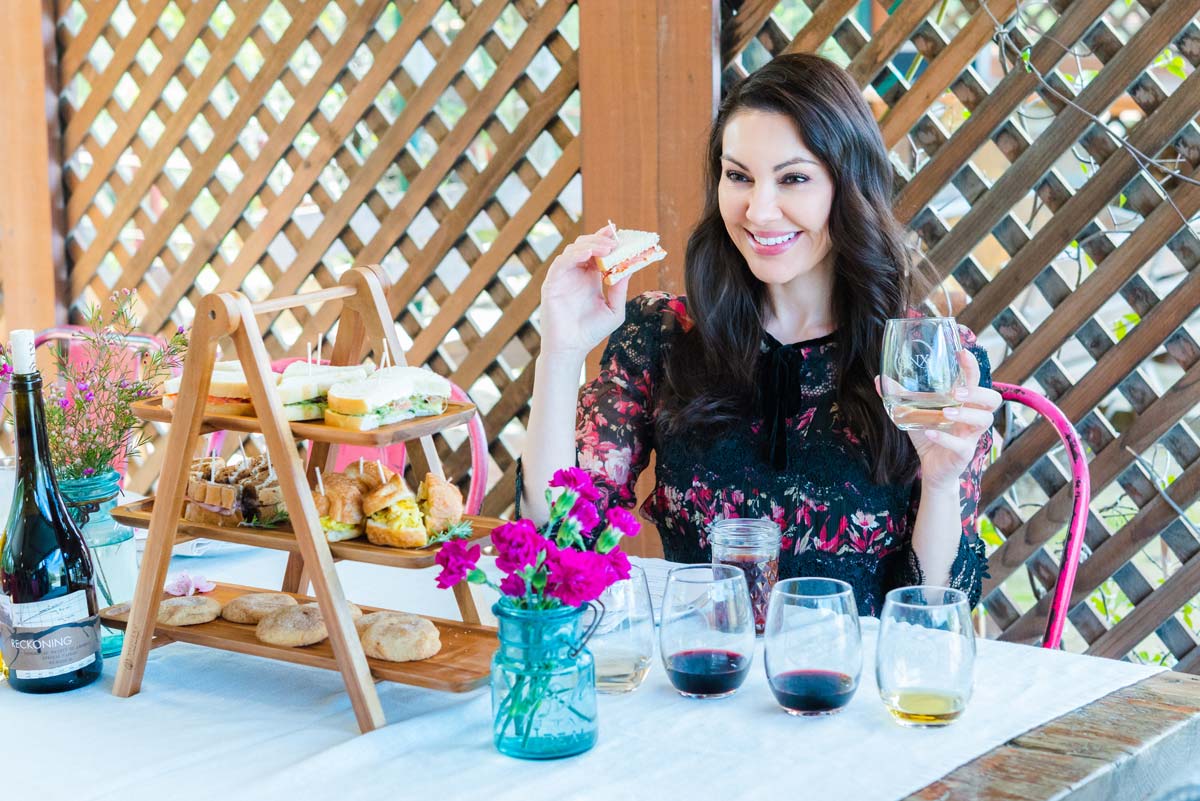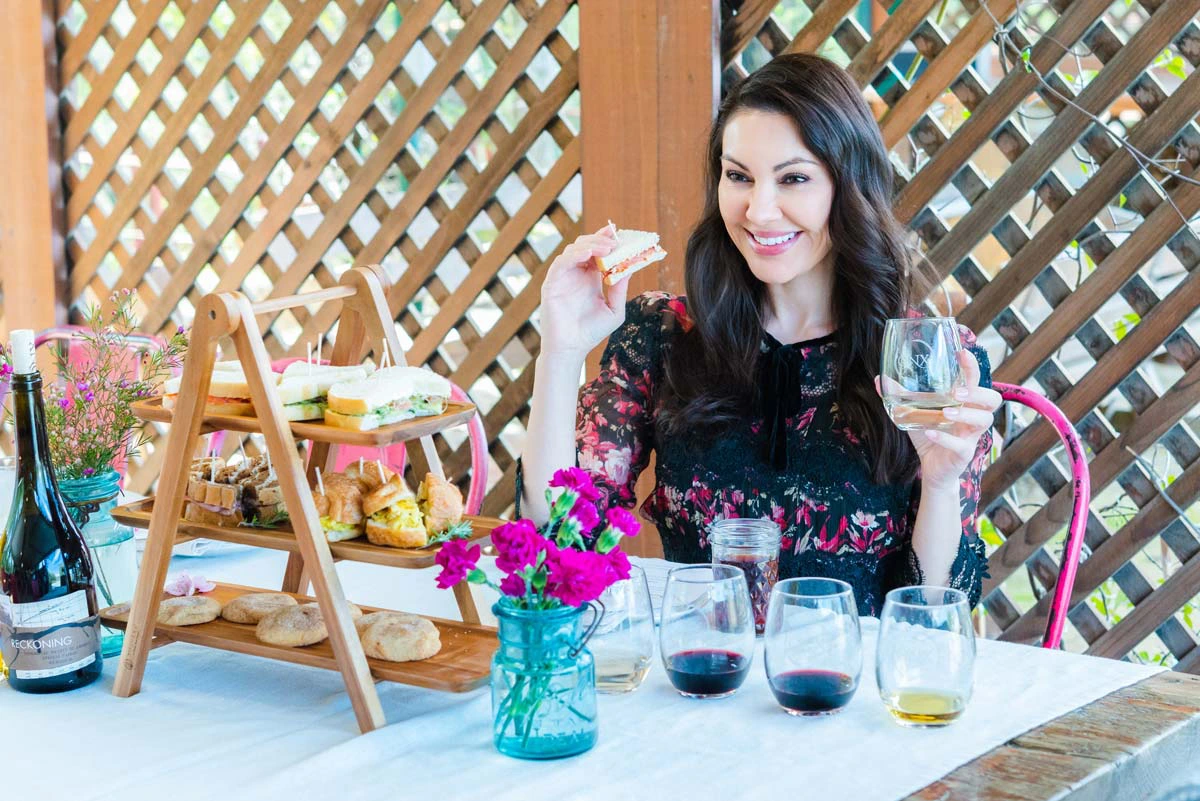 One of my favorite things to do in Paso Robles is the charming Afternoon Tea and Wine Tasting experience from Onx Winery. This experience is great for a group of people but also perfect for couples. You'll enjoy a tray of specially curated tea sandwiches paired with a delicious selection of wines from Onx Vineyards. After enjoying your wine tasting, you'll also hop on a golf cart for an intimate tour of the property.
Price: This experience is a flat fee of $348 and you can include up to 6 people. If you split the cost with 6 people, it is only $58pp. Learn More about this experience.
Yes, you heard that right, in Paso Robles you can enjoy private archery lessons and a fabulous wine tasting after. One of my favorite places in Paso Robles is Cass Winery and their "Camp Cass" which offers numerous fun activities in wine country.
Price: Only $65pp
If you want to enjoy a stress-free day, booking a wine tour is a great solution. This all-inclusive wine tour includes wine tastings at 3 fabulous Paso Robles Wineries and even includes a delicious lunch. Your driver will pick you up and drop you off at your hotel so you can just sit back and relax.
Price: $179 for two people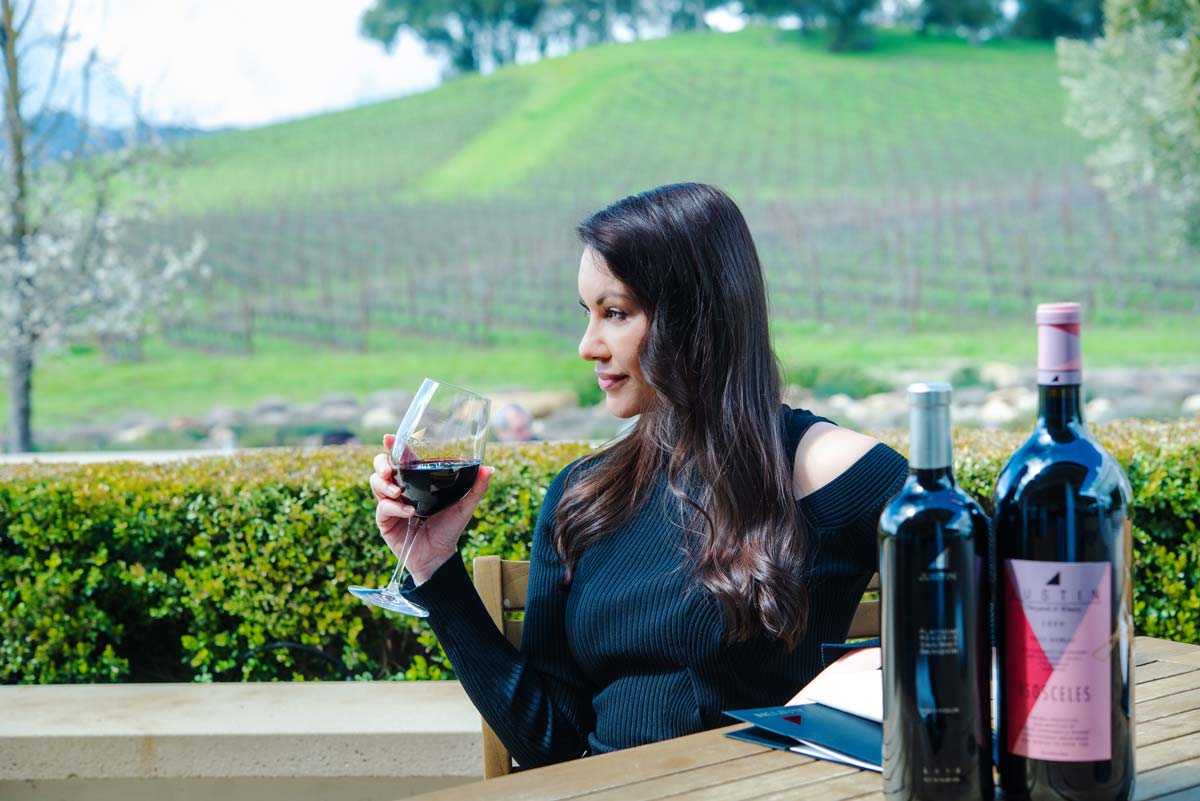 Paso Robles's culinary scene is on the rise with multiple Michelin star restaurants. However, if you are looking for the best things to do in Paso Robles, you should really splurge on a wonderful meal at a Michelin star winery restaurant. Justin Vineyards should be on everyone's list as one of the best wineries to visit in Paso Robles and when you go, be sure to indulge in their fabulous cuisine!
Justin Vineyards offers both lunch and dinner. Book a Reservation
Hop in a modern vintage Sidecar and visit 2 different wineries for an included wine tasting. This wine tasting sidecar tour is perfect for groups of two. You'll take a ride through the vineyards in a one-of-a-kind winery experience.
Price: $140 for 2 people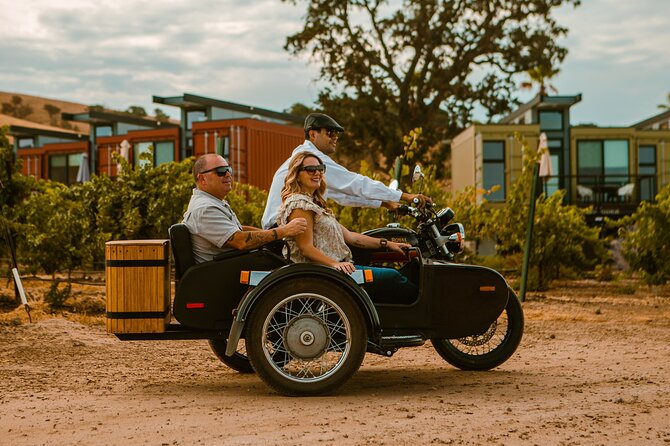 If you're with a large group of friends celebrating a birthday or bachelorette party, roll up to the wineries in style with a Limousine Wine Tour. This tour is good for up to ten people and arrives at your hotel with a fully stocked bar. While wine tastings are not included, you can completely customize your day so you are visiting all of your favorite wineries in style.
Price: $949 for up to 10 people. That is less than $100 if you have a group of 10.
Another fun activity at Camp Cass is their Axe Throwing. You can even add on a charcuterie board to noche on while you work up an appetite. Then enjoy a fantastic wine tasting afterward.
Price: $65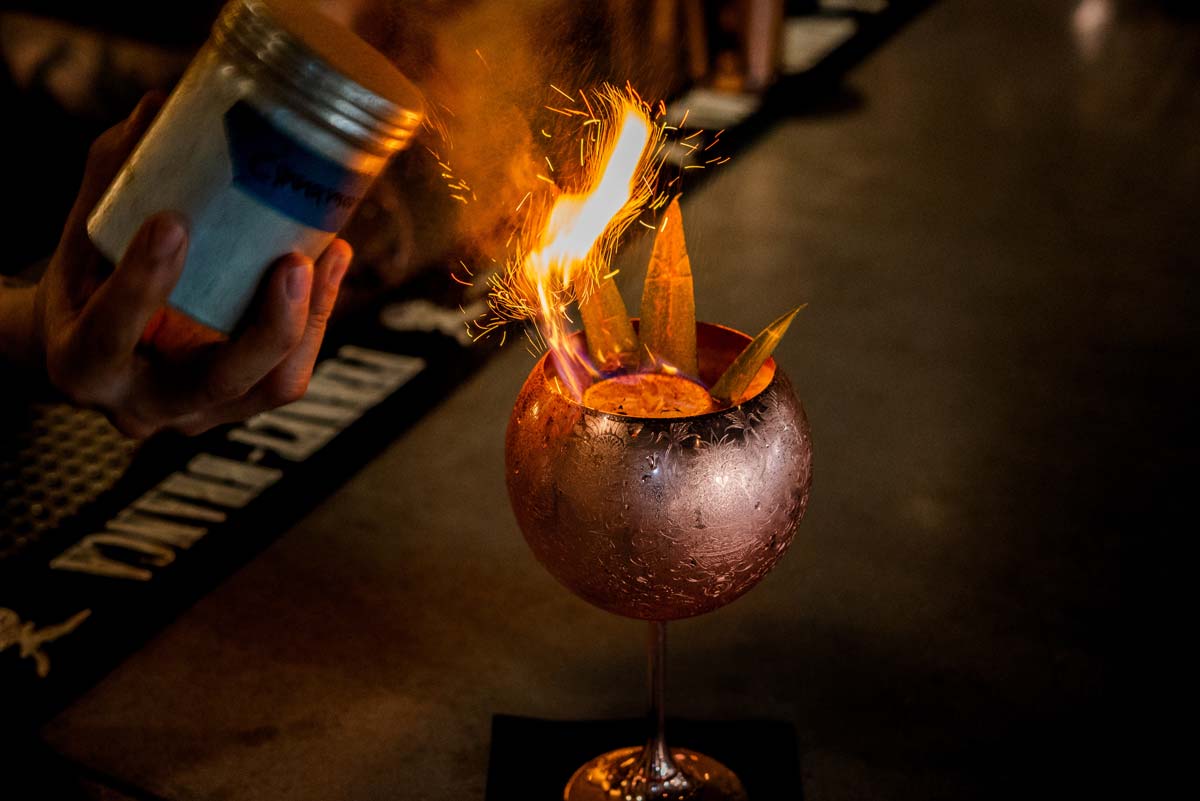 If you are a fan of cocktails, The Remedy is an intimate 10 person Speak Easy unlike nothing you've ever seen before. You will have a specialty cocktail created seat side using a variety of molecular gastronomy methods for a truly immersive and unique experience. The Remedy is hidden through a walkway behind The Alchemist Garden restaurant. If you have not been to this amazing restaurant, enjoy a wonderful dinner prior to your visit. The Remedy is only open to 10 guests so be sure to make a reservation far in advance.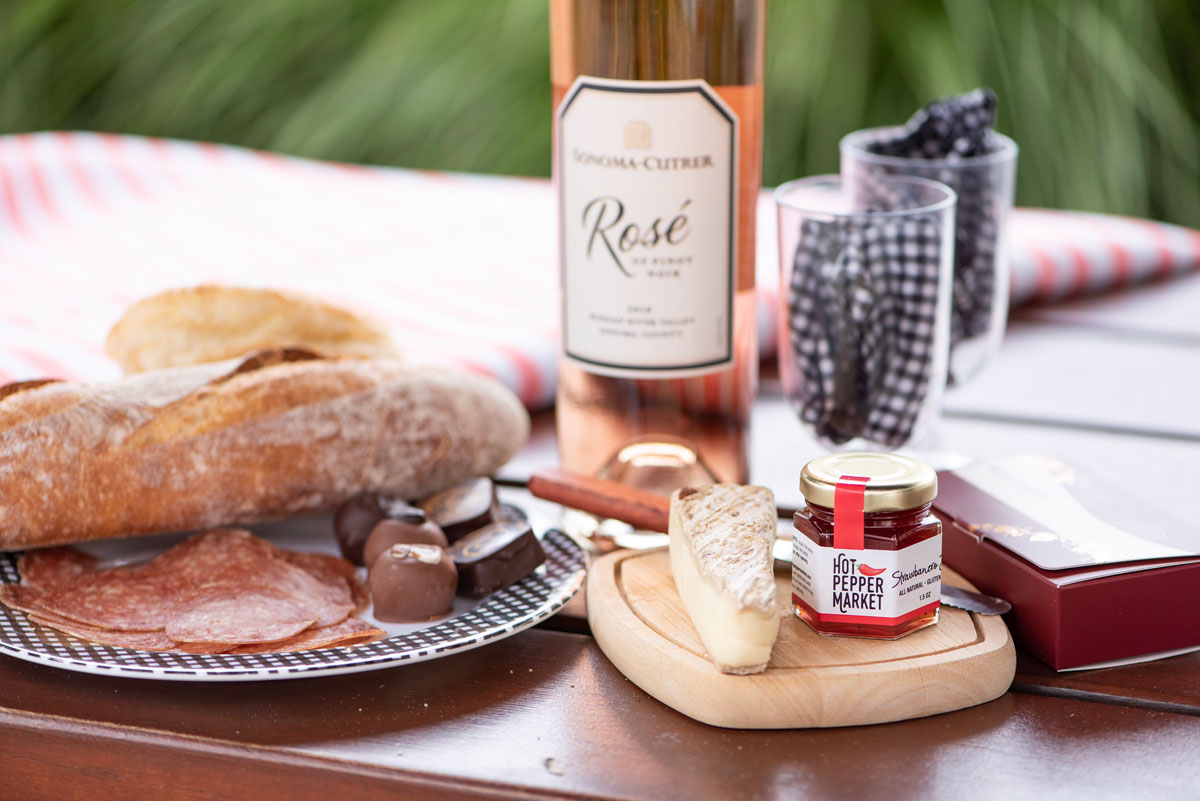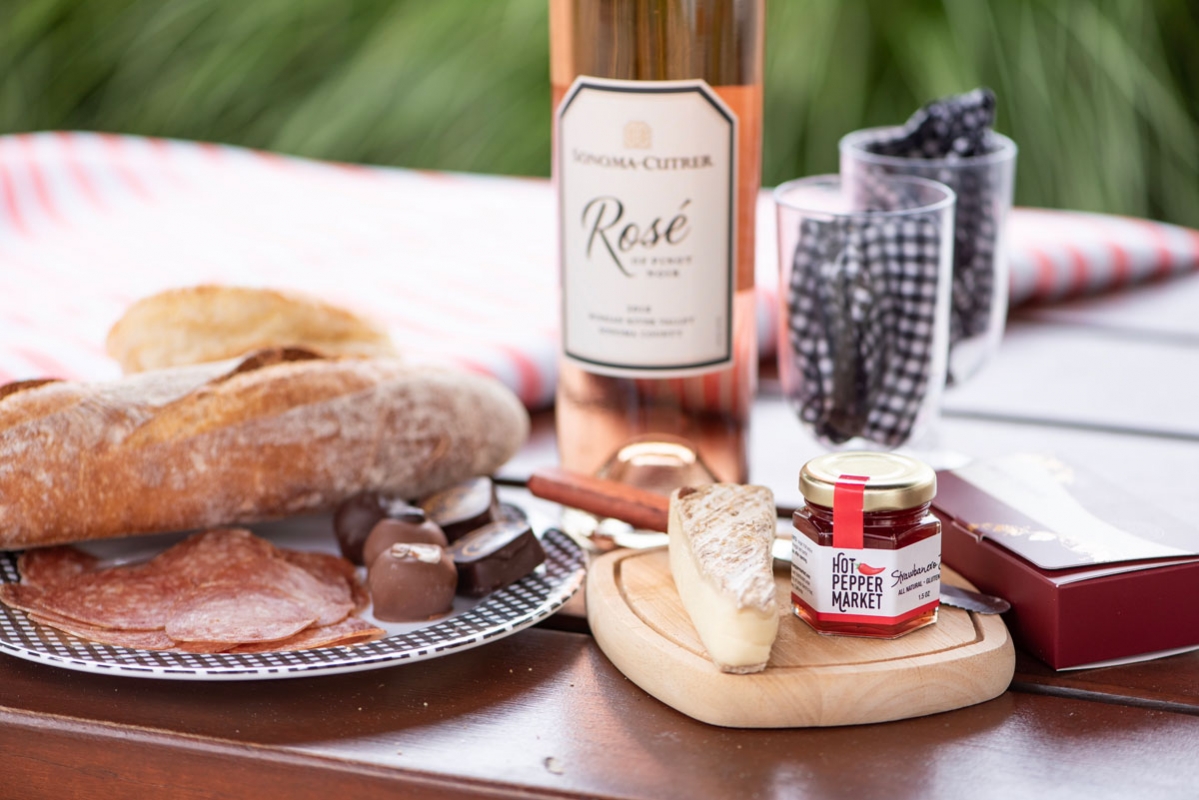 If you're looking for the best things to do in Paso Robles, a relaxing picnic overlooking lush vineyards is perfect. You can have a picnic completely curated for you at Onx or put one together on your own. Many wineries allow outside food with the purchase of a bottle.
Curated Paso Robles Picnic Experiences
If you want to just show up at a beautiful vineyard and have a wonderful picnic set up for you, I highly recommend Onx wineries. Their team will set up a secluded picnic area exclusively for you, complete with a picnic basket filled with locally made sandwiches, water, a tantalizing fruit salad, and a bottle of wine. When in season they even include fresh fruit from their orchard and fresh lavender.
Price: $100pp Make Reservations & Learn More
Bring Your Own Picnic
Stillwater Vineyards and Tablas Creek both have a picnic area on their vineyards and allow outside food. There is an Albertsons Grocery store near downtown Paso Robles so you can pick up some cheese, charcuterie, or ready-made sandwiches. Then head to the vineyards, enjoy a tasting, and grab your favorite bottle to enjoy!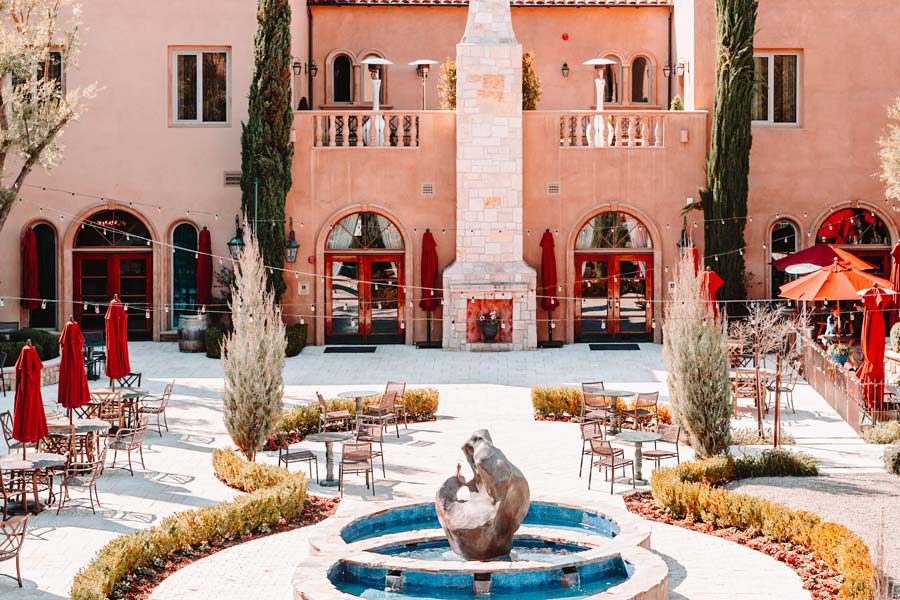 Allegretto Resort is one of the most popular places to stay in Paso Robles. You can enjoy a dip in their pool surrounded by vineyards, get a relaxing massage at their spa, take an art tour, or say hi to Goerge their resident Alpalca while walking the vineyards. They also have morning Yoga, painting classes, olive oil tastings, and of course wine tastings. During the summers you can experience special dining events at their delicious Cello Restaurante and music on their beautiful Piazza.
Want to enjoy all the wineries during one epic festival? During the Month of May, the Paso Robles Wine Country Alliance throws their annual Paso Wine Fest which is the perfect time to visit the region. Guests will enjoy sips from feature 115+ wineries with live entertainment, a maker's market, artisans, winemakers, distilled spirits, food trucks, and even a mocktail lounge.
12. Go Grape Stomping During Harvest Month
If you're looking for the best things to do in Paso Robles then you should definitely visit during October for Paso Robles Harvest Month. Most locals will also agree this is the best time to visit. You'll find numerous restaurants hold grape stomping events and grape stomping dinners. You can find a list of events on the Paso Robles Wine Country Events page, be sure to set the dates for the entire month of October.
Onx Harvest Kick-Off Event
For example, Onx winery throws an annual Harvest Kick-Off 2 day event for only $235 that includes a welcome reception with a selection of wines to enjoy along with delicious appetizers. Then the next day ticket holders will head over to the ONX Estate Vineyard for a hands-on Harvest Experience where they will learn how to harvest grapes like a pro and discover how winemakers determine when the grapes are ready to be picked.
Guests will have the chance to collect grapes from the vines, stomp grapes, and get a feel for the traditional winemaking process. Afterward, there is a continental brunch and ONX wines to enjoy. Learn more and purchase tickets on their events page.
Cass Winery Harvest Grape Stomp & Pig Roast
For only $95 you can head to Cass Winery for their annual CASS Harvest Festival which features a giant pig roast dinner buffet hosted by Steve & Alice Cass! We love this picturesque time of year in the vineyard and Cass Winery will get you ready to kick up your heels, stomp some grapes, & enjoy some live tunes on their amazing vineyards. Buy Tickets and Learn More on their events page.
There is no better way to view Paso Robles than in the air. In fact, on this unique interactive flight experience, participants can take the controls and fly the aircraft as it peacefully glides over serene vineyard fields.
Price: This 30-minute experience is $295 for two adults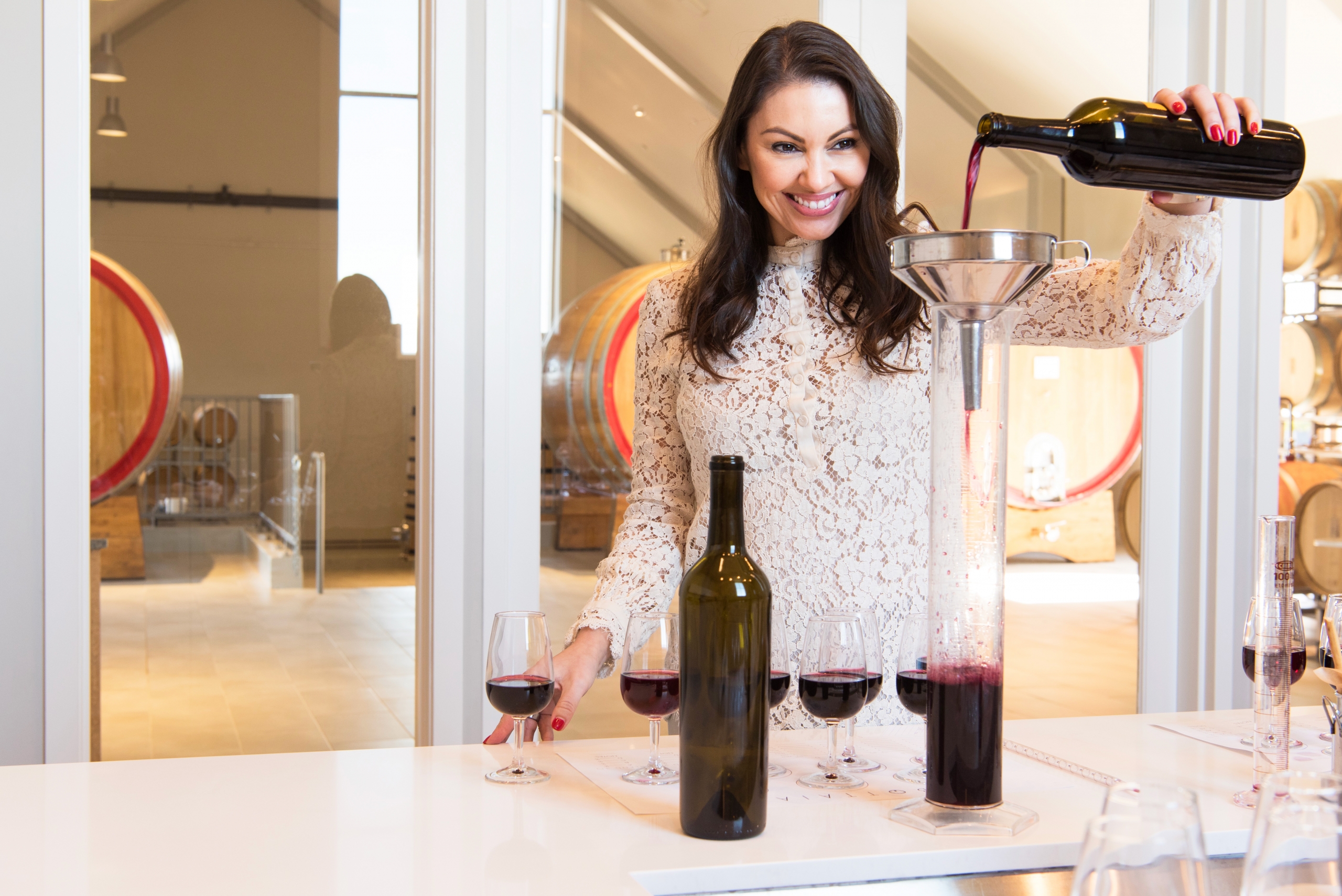 The Blending Lab is like your own personal laboratory where you'll robe up and learn all about making your own custom blend. You'll sample several different wines to create a blend that has your perfect score of tannins, acidity, boldness, fruit, and spice. Once complete your perfect blend will be bottled up and corked for you to bring home.
Price: $100
Finally one of the ultimate things to do in Paso Robles is this unique retreat includes a fully immersive weekend at Cass Winery with luxury accommodations on the vineyard, chef-curated meals, and a one-of-a-kind wine-making experience.
This is a chance to truly experience life on the vineyard and all the excitement that surrounds harvest. Enjoy a beautiful balance of elegant winemaker dinners and luxurious appointments at the Geneseo Inn with the fun of rising in the morning to pick heavy clusters of grapes, stomping, to blending! This retreat will give you the knowledge and experience to become a home winemaker or just be able to say "I did that!" The days are beautifully punctuated by gourmet meals prepared by their executive chef and are enjoyed around the communal table with owner Steve Cass and his wife, Alice.
Price: $2,745 includes a 2-night stay on property at the Geneseo Inn, all breakfast, lunch, and winemakers dinners, wine during your stay, a take-home wine-making kit & book, winemakers class, grape harvesting, private cooking with the head chef.
If you have not visited Paso Robles yet, it is an absolute must visit for wine lovers. I hope you find this list of the best things to do in Paso Robles helpful.
Please comment below with any questions, I'd love to hear your thoughts!
More Paso Robles Travel Guides
More Wine Country Travel Guides