This list of the best Paso Robles Restaurants is perfect if you're taking a visit to wine country. In addition to all the amazing wineries, Paso Robles also boasts some really terrific restaurants and their culinary scene continues to grow each year.
Here is a list of my favorite Paso Robles restaurants for your next trip to this beautiful region. I update the list each year as we discover new amazing restaurants to visit.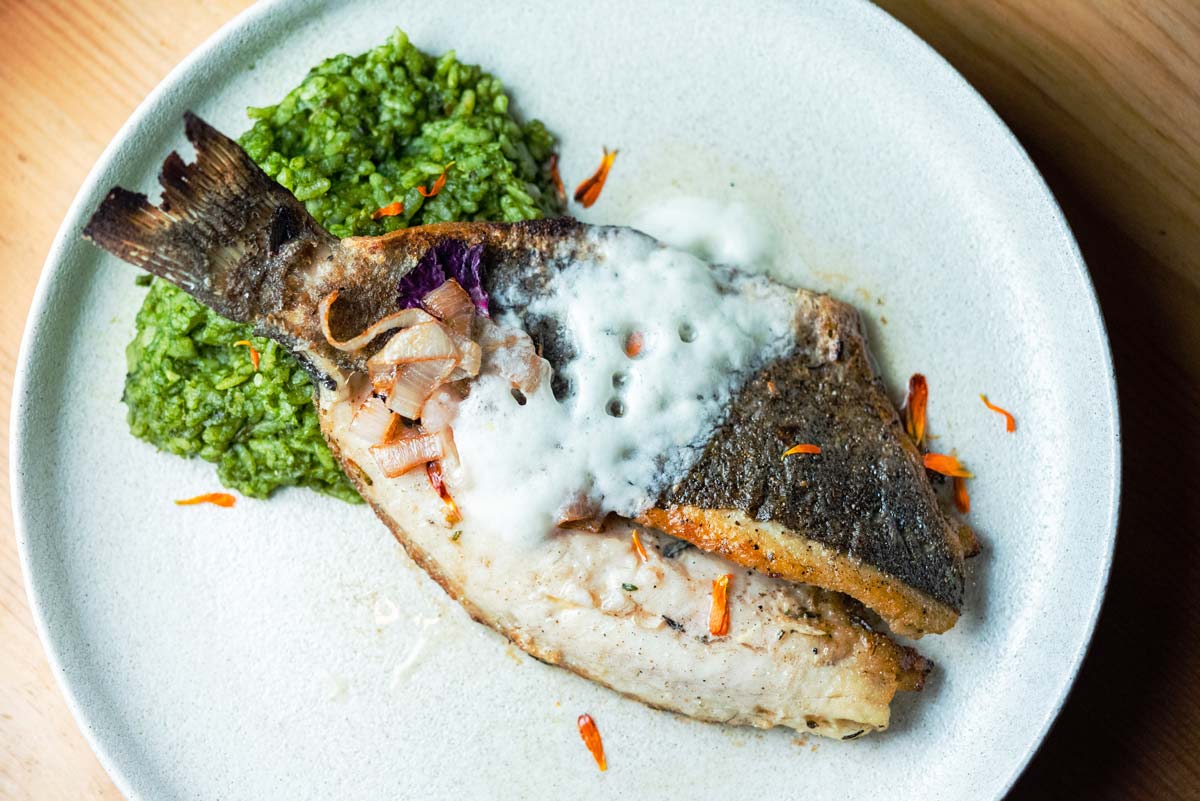 The Alchemists Garden in Paso Robles brings culinary magic to the heart of wine country. Each dish and cocktail brings thoughtful creativity, presentation, and flavors. They have an expansive bar program with a wide variety of unique cocktails including a seasonal cocktail each month inspired by a different horoscope sign.
The cuisine at The Alchemist Garden features delectable share plates and entrees like their caviar accented ahi crudo and perfectly seared whole Branzino with citrus Espuma foam. The Alchemists Garden is also conveniently located in the center of downtown Paso Robles.
The Alchemists Garden in Paso Robles
1144 pine street
paso robles, CA 93446
(805) 369-2444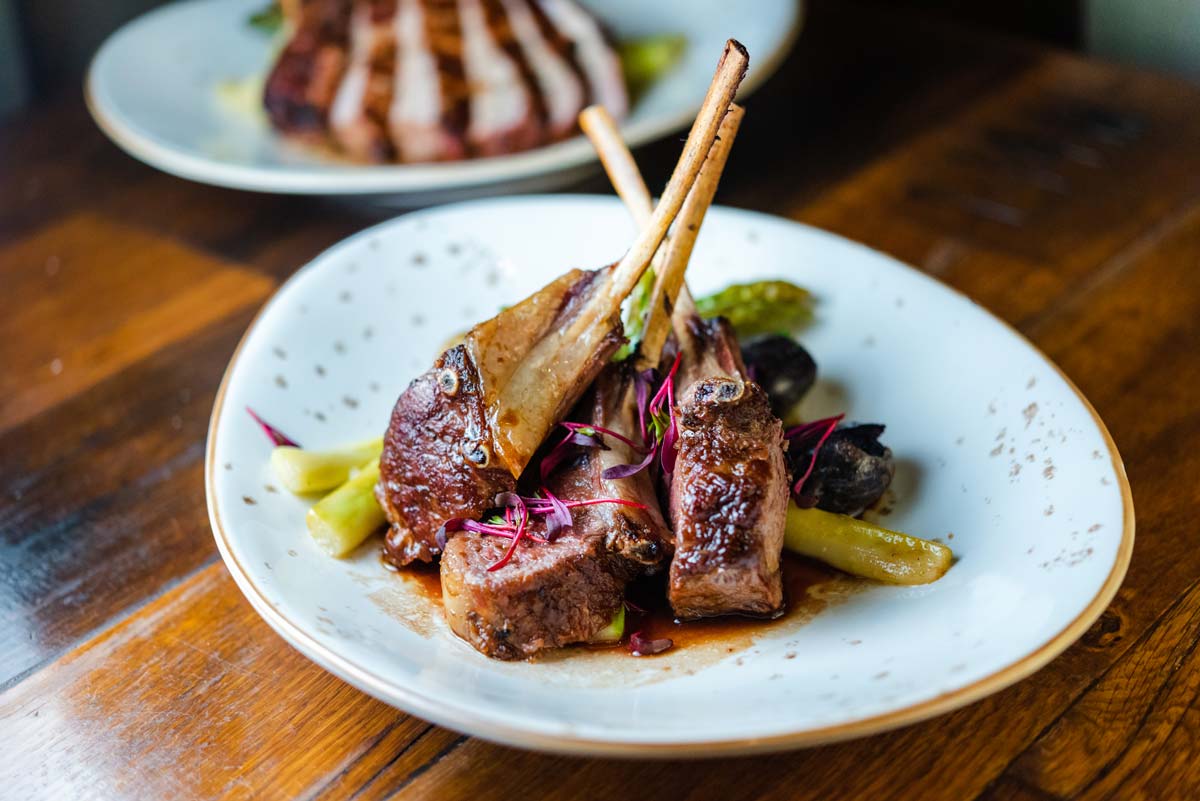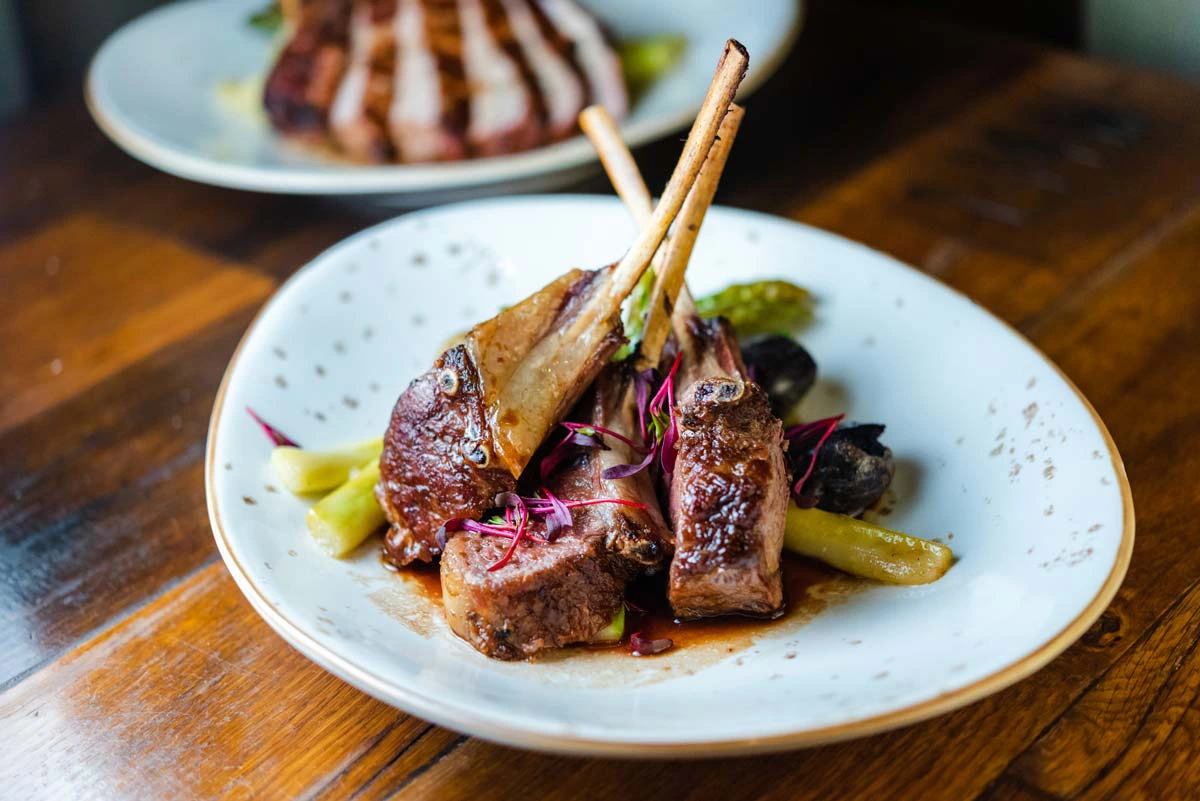 If you're staying in Paso Robles wine country, one of the most popular places to stay is The Allegretto Resort. They also have one of the best Paso Robles Restaurants on their property. At Cello, guests will dine on luxurious Mediterranean-inspired classics like Duck Breast and Leg Confit, Rack of Lamb, and Carpaccio.
The chef prepares all of the dishes over red oak which provides their distinct signature flavor. We enjoy Cello so much that we usually try to dine here twice during each visit.
Allegretto Vineyard Resort Paso Robles
2700 Buena Vista Drive • Paso Robles, California 93446
Phone: 805-369-2500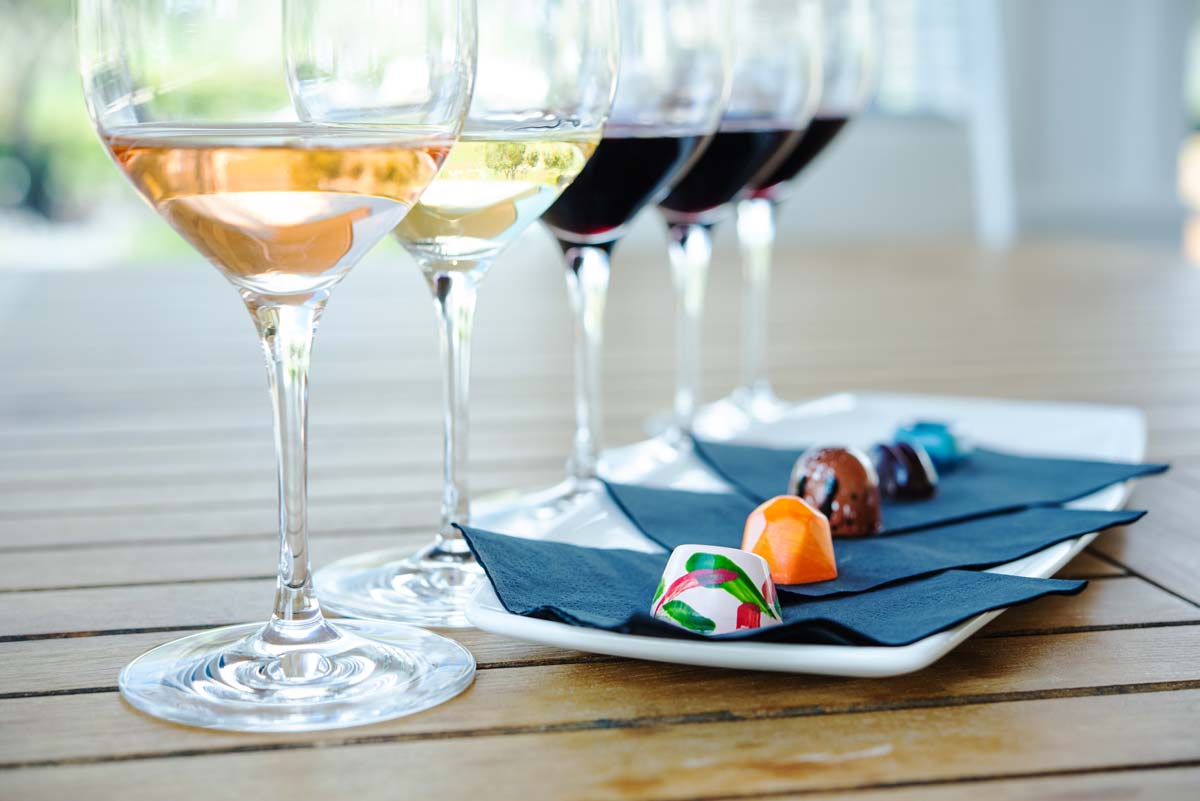 A trip to wine country would not be complete without a visit to Justin Winery and a visit to their Michelin-starred restaurant. Whether visiting for lunch or dinner, you'll be indulged in an epic gourmet experience served with the best wine in Paso Robles.
Be sure to order their epic Cheese & Charcuterie Board adorned with local cheese curated by Shooting Star Creamery paired with cured meats from Alle Pia.
For dessert, their wine and chocolate pairing is fantastic and features artistically hand-painted chocolates from Justins' pastry chef accompanied by a flight of 5 classic wines.
Visit Justin Vineyards
11680 Chimney Rock Road Paso Robles, CA 93446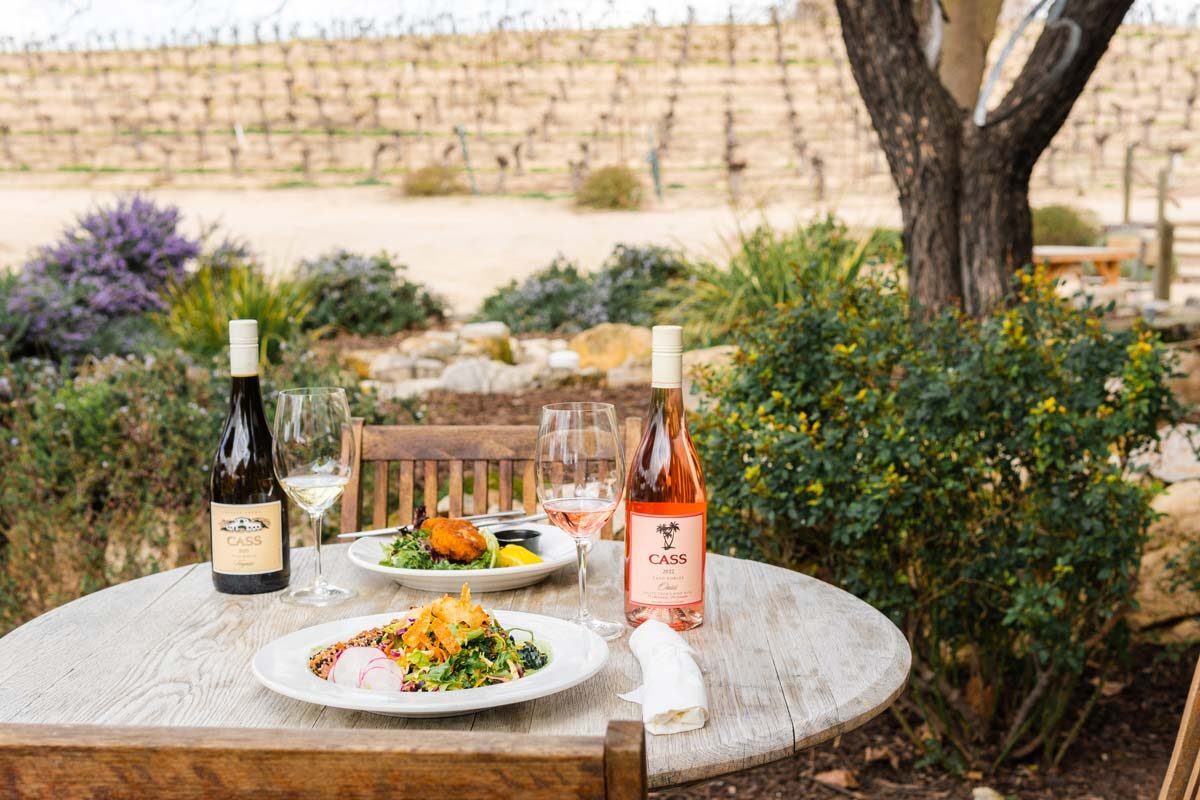 One of my favorite wineries in Paso Robles is Cass Winery. They offer fabulous wines, tons of fun activities, a wonderful on-property boutique hotel, and a delicious restaurant.
I absolutely love staying at their Geneseo Inn and always make a special visit to Cass Cafe, even when I'm not staying on the property. They are a fantastic spot to grab lunch, especially their wood oven pizza which is made right in front of you on their expansive patio.
In addition to their amazing pizzas, I also highly recommend their lavish seared torigoshi & sesame-seared ahi salad. You'll find their menu is fresh and innovative with dishes inspired by coastal California cuisine.
7350 Linne Road
Paso Robles, CA 93446
tel: 805.239.1730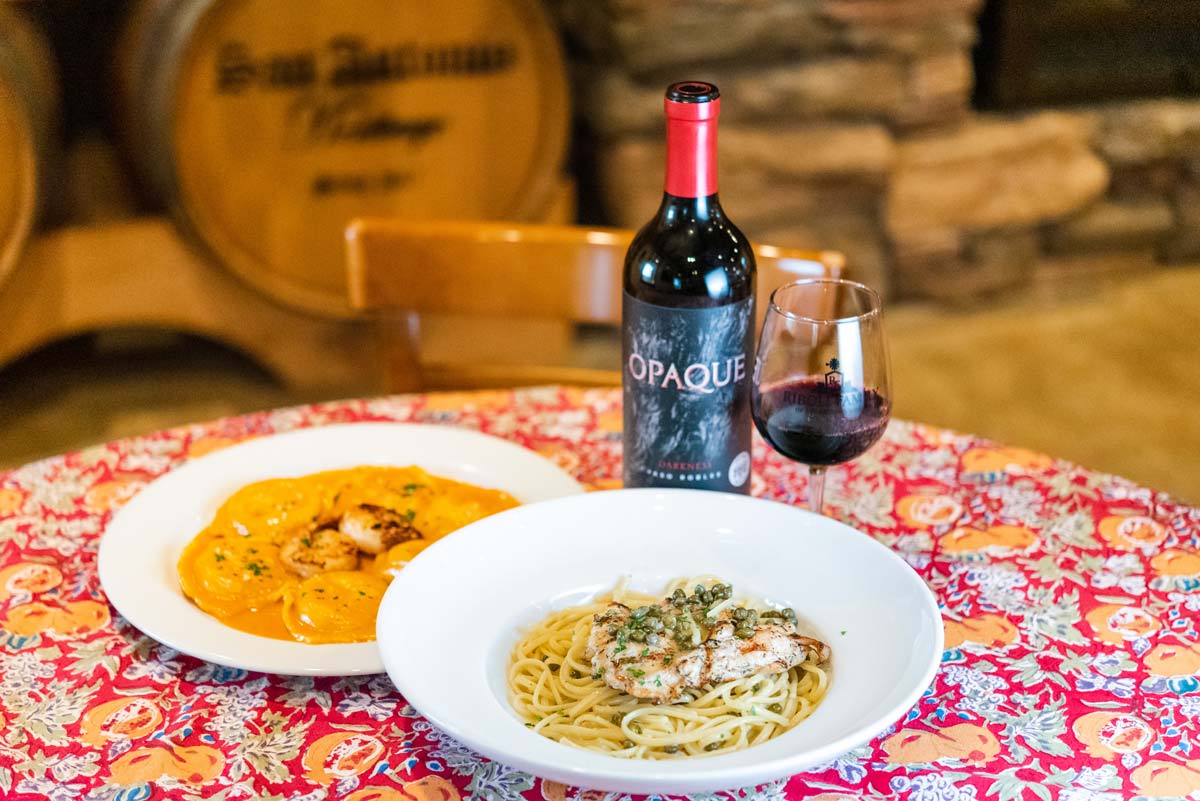 If you're craving Italian, Maddalena Bistro is located inside San Antonio Winery which is conveniently off the Highway 46 East as soon as you enter Paso Robles. It is also easy walking distance from The Allegretto Resort. It convenience makes this Italian bistro a great spot to grab lunch or dinner, but the food is also delicious.
Expect large generous portions of Italian favorites like Chicken Picatta and Lobster Ravioli. I always order their fabulous Beet Salad that is served with an entire ball of fresh Buratta cheese. They also offer a fabulous brunch and enjoying a wine pairing with your meal is only $25 for 5 generous pours.
2610 Buena Vista Drive
Paso Robles, CA 93446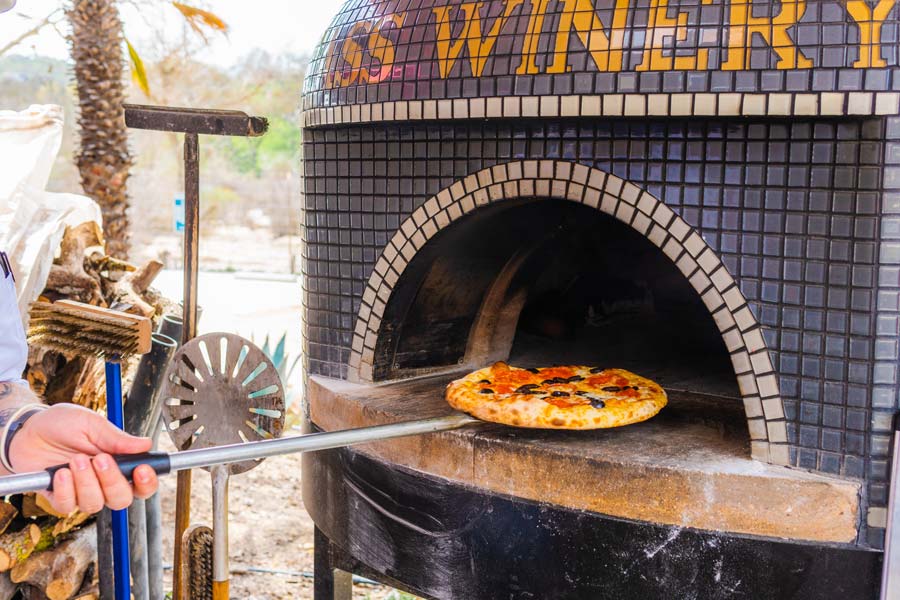 You are sure to love any of these Paso Robles restaurants as they are all fantastic. Also be sure to check out our list of the Best Paso Robles Wineries and our entire Paso Robles Travel Guide for more tips on things to do, where to stay, and where to dine!
Discover More Of Paso Robles