Posts may contain affiliate links. Read our full disclosure policy here.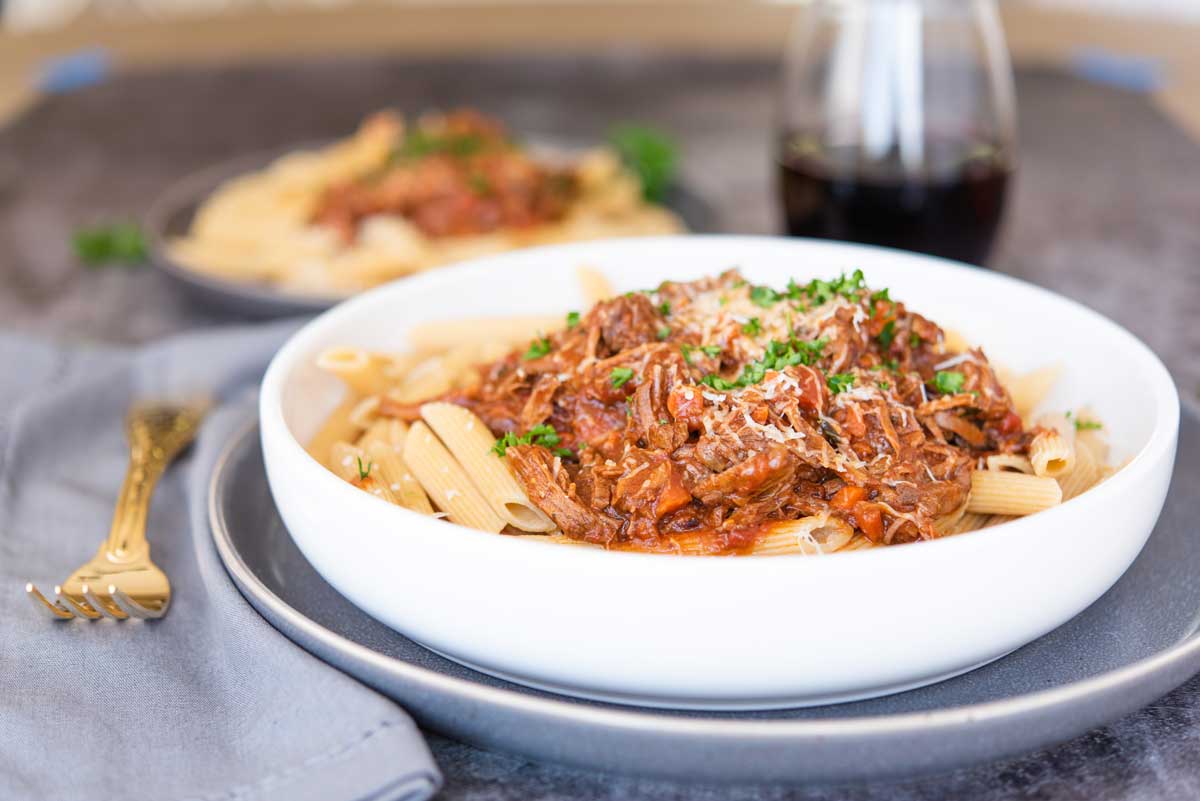 This delicious beef ragu recipe is the perfect balance of rich flavor and texture. It's a great way to sneak vegetables into your dinner, freezes well for future meals, and is a true authentic italian recipe.
---
If you love delicious Italian cuisine, this is the absolute best beef ragu recipe. I don't often brag about my recipes, but this recipe really is perfection and one of my greatest creations. I've seen a variety of different recipes over the years but they all usually make two mistakes by either adding too much liquid or way too much balsamic. This beef ragu recipe is the most balanced and flavorful with the perfect rich consistency you would expect from a restaurant-quality ragu.
I highly recommend cooking this beef ragu recipe using the Instant Pot. If you still do not have an Instant Pot and love to cook I implore you to purchase one. It has allowed me to cook amazing meals, such as this beef ragu, that would normally take 8 hours in a crockpot to only 35 minutes in the Instant Pot. Additionally, since you're not boiling your food, it retains more of the flavor and nutritional value.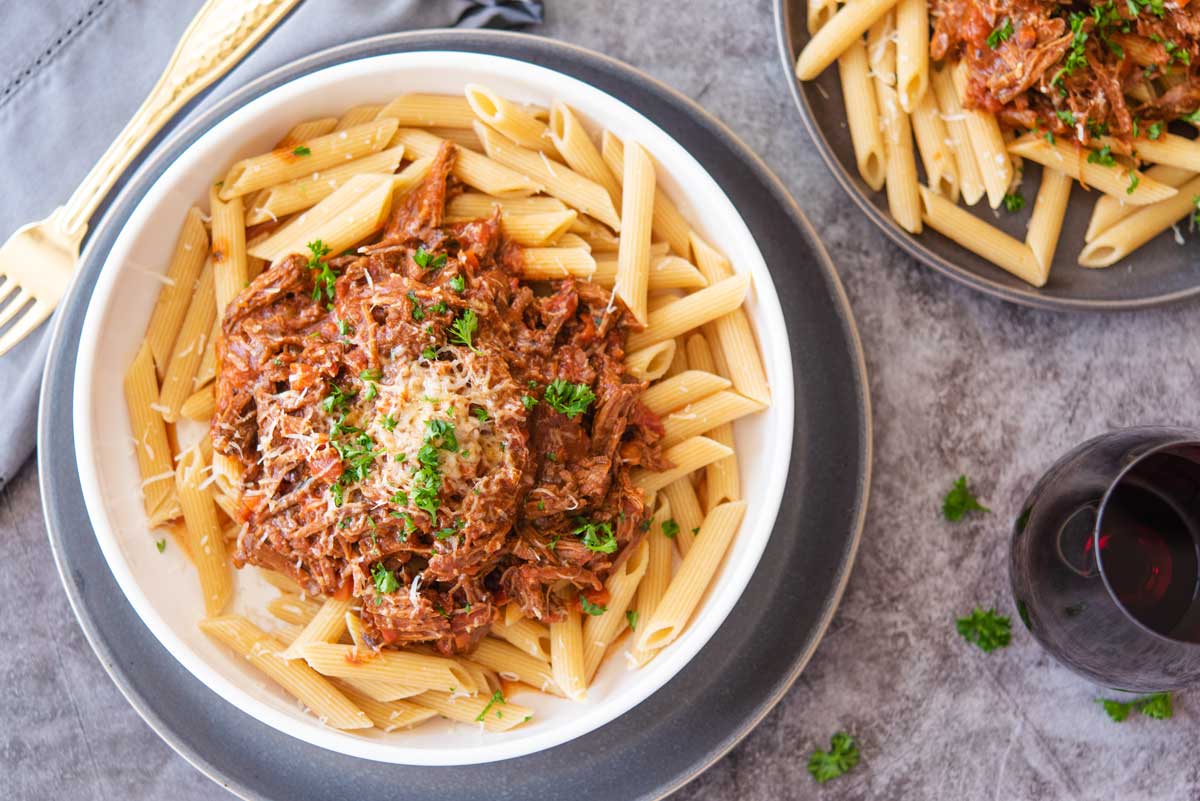 What Type of Beef Do I Use In A Beef Ragu Recipe
When making this beef ragu recipe you'll want to use a Chuck Roast which will become incredibly tender after cooking for only 30 minutes in an Instant Pot. The meat should shred easily by using 2 forks to pull the meat apart.
Why Beef Ragu is the Perfect Family Meal
Beef Ragu is a great family meal, especially for children who don't like to eat their vegetables. The Ragu sauce is full of fresh vegetables that your kids wont even know are there. I always add two large diced carrots and a bushel of fresh Tuscan kale. The cook so well with the sauce that they just blend right in. This recipe is full of nutrients. To make it even healthier, I enjoy this with whole wheat pasta. If you're looking to make this for a special occasion, you can also impress by serving this with pappardelle pasta, cavatelli, gnocchi, rigatoni, gemelli, and even polenta.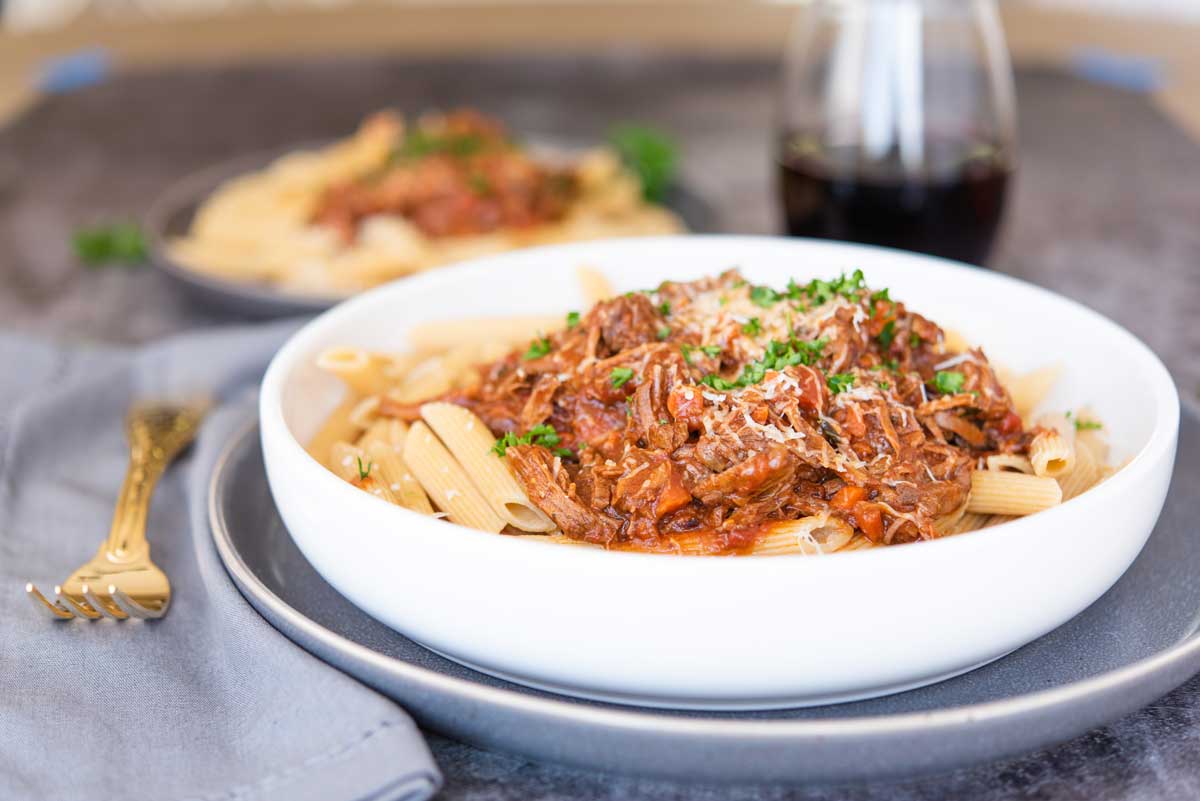 Beef Ragu Recipe Ingredients
Chuck Roast
Carrots & Tuscan Kale
Whole Peeled Tomatoes (Only use San Marzano, see below)
Onions & Garlic
Olive Oil & Butter
Flour
Tomato Paste
Balsamic Vinegar
Thyme & Bay Leaf
Salt & Pepper
Are San Marzano Tomatoes The Best Canned Tomatoes for Sauces?
Yes, these are the best canned tomatoes you should be using in all of your sauces. Ignore the article on Epicurious that states otherwise. Their "taste test" was not used in a recipe, they tasted the tomatoes plain cooked down with salt. It is completely different than making a recipe using different canned tomatoes. The reason you should only cook using San Marzano tomatoes is because they do not use calcium chloride as a preservative which changes the flavor of the tomatoes. This is something my Aunt Annie, from Italy, told us as a child. In addition, the San Marzano tomatoes have fewer seeds, a meatier texture, and are less acidic. I only use the whole peeled tomatoes in all of my sauces and it makes a world of difference. I have several cans regularly stacked in my pantry so I can make an easy sauce whenever I need to for a quick meal.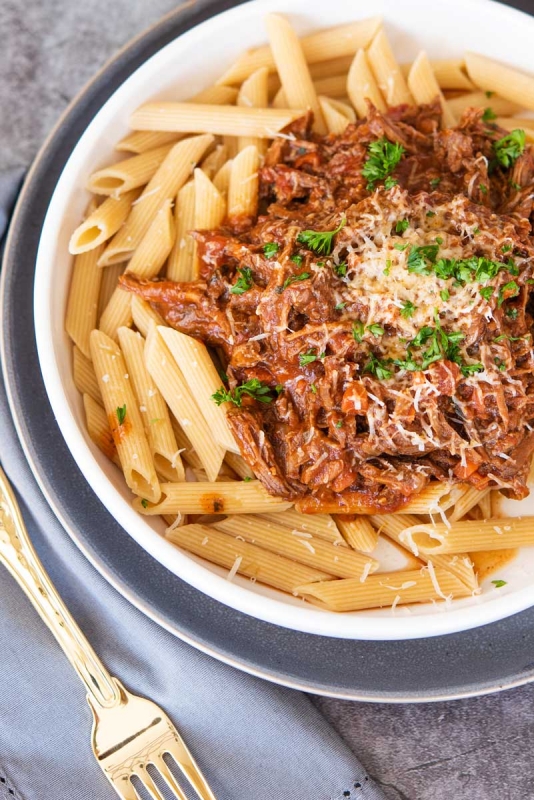 How to Make the Best Beef Ragu
First, you'll want to remove the whole tomatoes from your can, reserving and squeezing the access juice into a bowl. Then whisk in your red wine, balsamic and tomato paste. Next you'll turn your Instant Pot onto the Saute "more" setting and begin browning your meat with a small amount of olive oil. Be sure to give your meat a little season of salt and pepper. Once browned, remove and site to the side.
Next turn the saute feature to normal and add in your flour, onions, garlic, and bay leaf. Saute for about 1-2 minutes and then add in your kale. Saute until shrivled and add your diced tomatoes. Combine all ingredients and then pour in all the liquid you reserved to the side. Be sure to scrape up all the brown bits stuck to the bottom of your instant pot. Then add your beef, carrots, thyme, salt, and pepper. Turn off the saute setting and turn on the pressure cook feature on high for 35 minutes.
There are two adjustments that really set this recipe apart from many I've seen. The majority of recipes use way too much liquid. A proper ragu should be the consistency of a thick and hearty sauce. Another mistake many recipes make is that they add too much balsamic vinegar that overpowers the dish. One tablespoon is the perfect amount that creates a unified dimension of rich flavors. If you enjoy collecting flavored balsamic feel free to add an herbal balsamic like this Neapolitan Balsamic for even more dimension.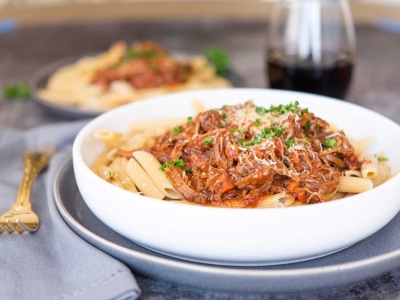 The Best Beef Ragu Recipe for the Instant Pot or Crockpot
This delicious beef ragu recipe is the perfect balance of rich flavor and texture. It's a great way to sneak vegetables into your dinner, freezes well for future meals, and is a true authentic italian recipe.
Diets:

Gluten Free

,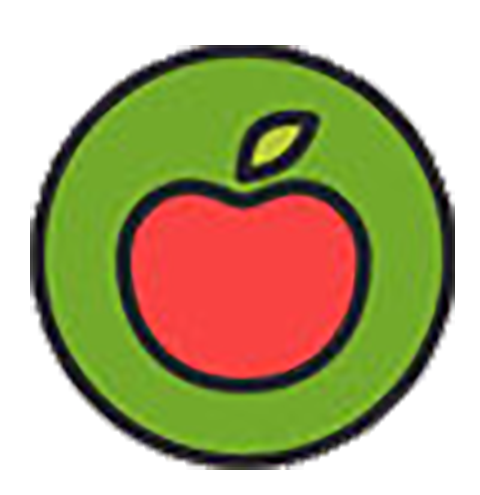 Low Calorie

,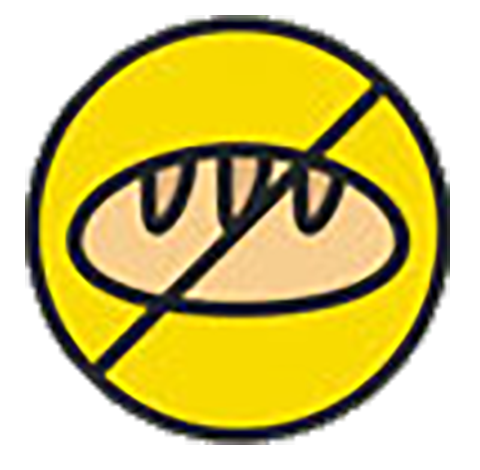 Low Carb
Ingredients
2

lb

beef chuck roast

remove fat & cut into large cubes

1

cup

carrots

about 2 large carrots diced small

½

cup

Tuscan kale

chopped

½

cup

sweet onions

chopped small

3

cloves

garlic

chopped

1

tbsp

flour

or cornstarch for gluten-free

½

cup

red wine

1

tbsp

balsamic vinegar

13.5

oz

whole peeled tomatoes

marzano brand chopped

2

tbsp

tomato paste

organic

1

tsp

olive oil

1

tbsp

butter

1

tbsp

thyme

fresh

1

whole

bay leaf

1½

tsp

salt

pink himalayan

½

tsp

pepper
Instructions
First, you'll want to remove the whole tomatoes, squeeze out, and reserve the tomato juice in a separate bowl. Then add your red wine, tomato paste, balsamic vinegar, and whisk together. Set to the side.

Next, cube your beef and sprinkle with salt and pepper. Then turn your instant pot onto the saute feature on "more" which is high. Once heated spray with olive oil. I use Mr. Misto so I don't add more olive oil than what is needed. Then brown your meat, remove and set to the side.

Next, reduce the saute heat to normal and add 1 tbsp of butter, onions, garlic, and bayleaf. Saute for about 1-2 minutes. It's ok if there are brown bits at the bottom of the pan. Then add your flour (or cornstarch if you're gluten free) and cook for about 1 minute.

Then, add the kale and saute until it is shriveled. Next, add the chopped tomatoes, combine all ingredients, and then pour in the tomato sauce with red wine, balsamic, and tomato paste you had set to the side. Be sure to scrape up all the brown bits.

Turn of the saute feature and add your browned beef chuck, carrots, salt, pepper, and thyme.

Set the pressure cooker setting to cook on high for 35 minutes, and quick release when finished.
Notes
Be sure to only use San Marzano canned tomatoes.
For a healthier option, enjoy this ragu over whole wheat pasta. This dish goes well with numerous types of pasta such as pappardelle, gemelli, cavatelli, rigatoni, and gnocchi.
How to make Gluten-Free Beed Ragu
To make this recipe gluten-free, substitute 1 tbsp corn starch instead of flour. You can also serve this over polenta instead of pasta.
Nutrition
Serving:
1
cup
|
Calories:
530
kcal
|
Carbohydrates:
15
g
|
Protein:
46
g
|
Fat:
30
g
|
Saturated Fat:
13
g
|
Cholesterol:
164
mg
|
Sodium:
1309
mg
|
Potassium:
1211
mg
|
Fiber:
3
g
|
Sugar:
7
g
|
Vitamin A:
6059
IU
|
Vitamin C:
20
mg
|
Calcium:
101
mg
|
Iron:
7
mg
Other Fantastic Italian Recipes
Find Delicious Recipes By Category