Posts may contain affiliate links. Read our full disclosure policy here.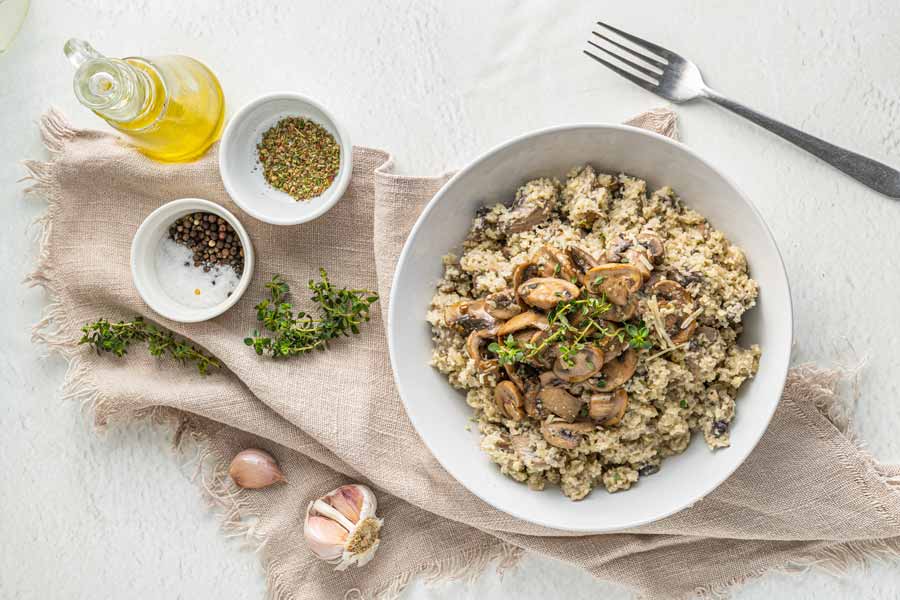 This low carb and keto friendly cauliflower rice risotto with mushrooms is cheesy, creamy, and delicious without all of the carbs and calories.
With this Cauliflower Rice Risotto recipe, you'll be able to enjoy all the creamy, cheesy richness of traditional risotto without all the calories and carbs. Additionally, cauliflower risotto is quick and easy to make. There is no waking up with a sore arm from constantly stirring your risotto for 30 minutes straight. Instead, my cauliflower rice risotto is cooked to perfection in less than 10 minutes!
If you're looking for a way to make cauliflower rice delicious, then turning it into a creamy decadent risotto is the ultimate solution. I always hear so many people ask how to make cauliflower rice taste good and my answer is always to make cauliflower rice risotto. In fact, once you try this healthy twist, you may never go back to traditional risotto again!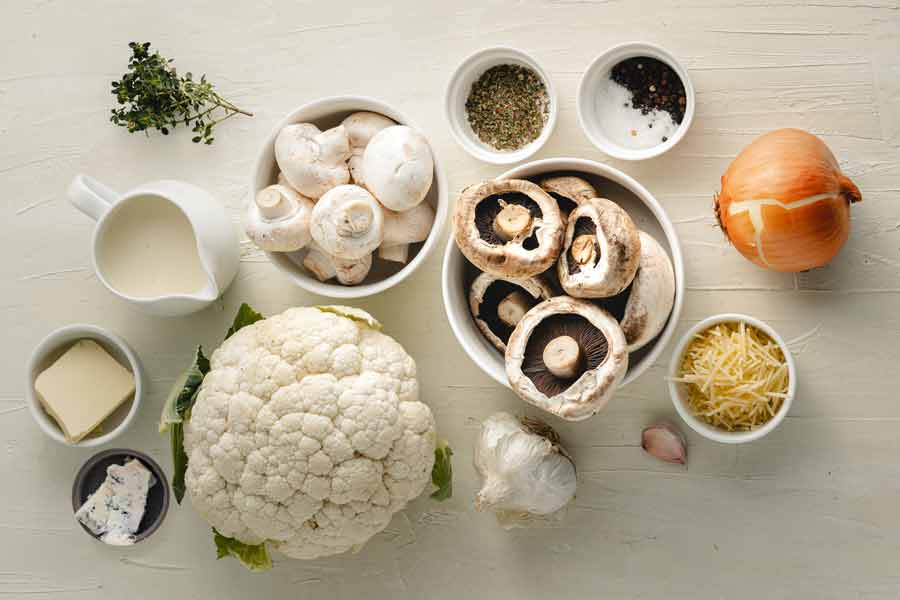 Health Benefits of using Cauliflower Instead of Rice
Swapping cauliflower rice for risotto rice gives this dish new life and adds a ton of health benefits. Cauliflower itself has quite an impressive nutrition profile. It is high in fiber, an excellent source of antioxidants, and aids in weight-loss. In fact, cauliflower contains one hundred percent of the daily amount of vitamin C. Keto Cauliflower Risotto is an amazing alternative for those who are following a low-carb diet as it has all of the taste but less than half of the calories and carbs.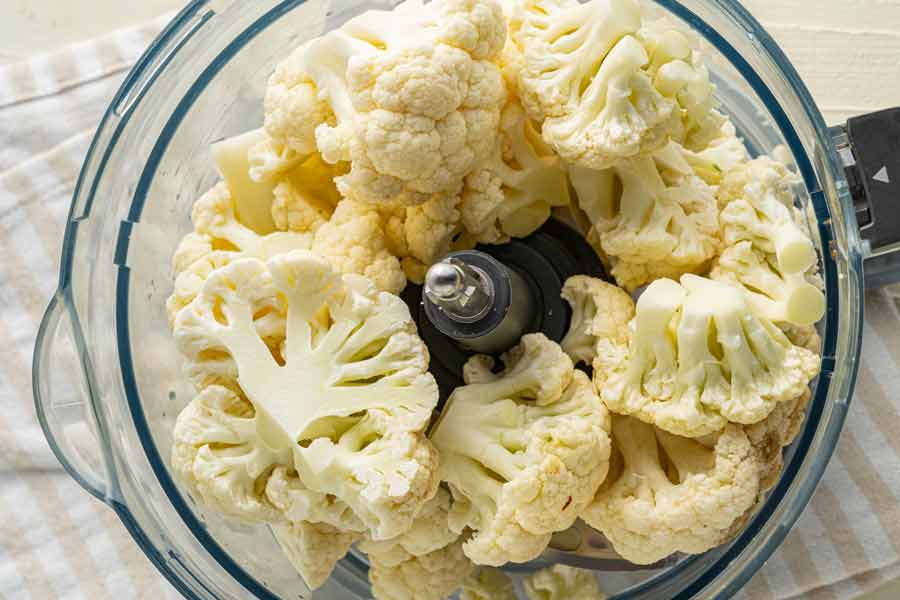 How To Make Low Carb Cauliflower Rice
Simply remove the base of the cauliflower and chop it into florets or little trees. Chop up your onions, garlic, and mushrooms. Place the florets into a food processor and pulse until it has a rice-like consistency. Set this aside and prepare your pan or skillet by adding butter, onion, and chopped garlic. Cook until it is fragrant. Add sliced mushrooms and saute until tender.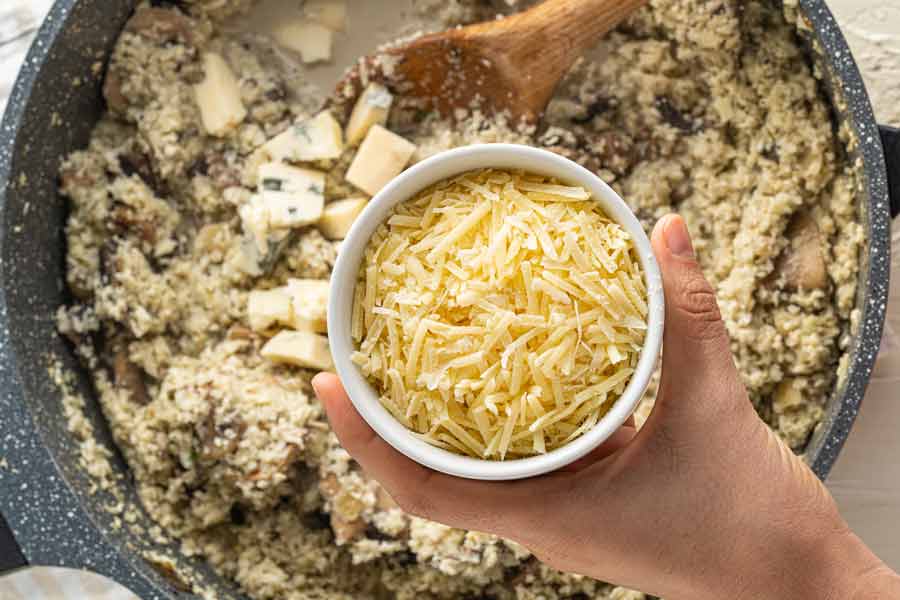 Then, add your cauliflower rice, heavy cream, water, salt, and pepper. Stir to combine and let it simmer for about 3 to 4 minutes. Do not overcook as you want your cauliflower to have a rice-like consistency. Next, remove from the heat and add your parmesan and gorgonzola cheese. Stir until combined. Lastly, serve the cauliflower risotto in individual bowls, garnish, and enjoy.
Of course, if you're really in a pinch for time, you can use frozen cauliflower rice as well. You can also make your own riced cauliflower in advance and freeze it for up to 3 months. Feel free to make a large batch and throw some in the freezer to use later.
What mushrooms are best to use in mushroom risotto?
When making a mushroom risotto, adding a combination of different mushrooms will add complexity to the dish. My favorite mushroom to add would be Morel Mushrooms, though they are pricier. Portobello mushrooms are great for adding a meatier texture. White Button and Crimini are easy to find and a great addition to any mushroom risotto. For a unique twist on mushroom risotto try adding King Oyster, Shitake, and Black Trumpet.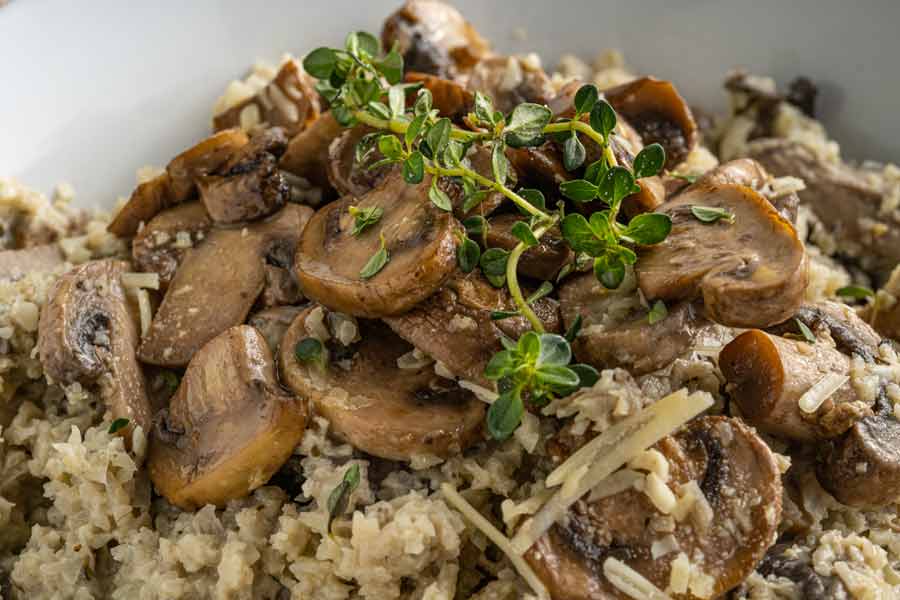 Optional Ingredients To Include With Cauliflower Rice Risotto
If you want to spruce up your cauliflower rice risotto don't hesitate to add more vegetables or serve a healthy protein and use your risotto as a side dish. Here are some suggestions below.
English Peas & Sugar Snap Peas
Brocolli with Cheddar Cheese
Add sun dried tomatoes with your mushroom risotto
Serve grilled Tofu, Seared Salmon, or Balsamic Chicken Breast over your risotto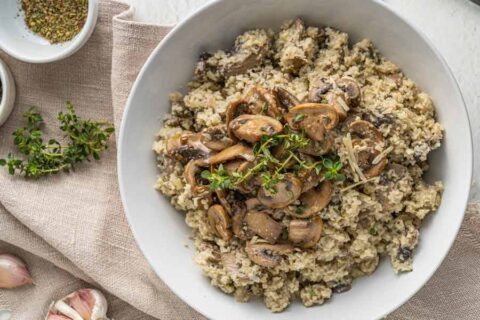 Cauliflower Rice Risotto with Mushrooms
This low carb and keto friendly cauliflower rice risotto with mushrooms is cheesy, creamy, and delicious without all of the carbs and calories.
Diets:

Gluten Free

,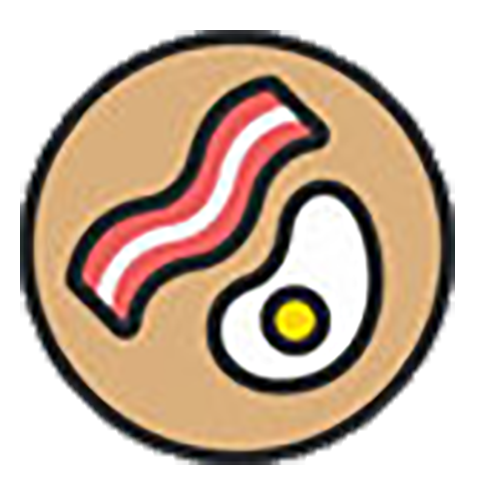 Keto

,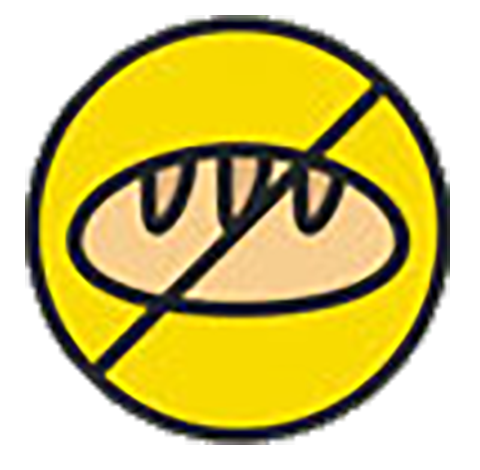 Low Carb

,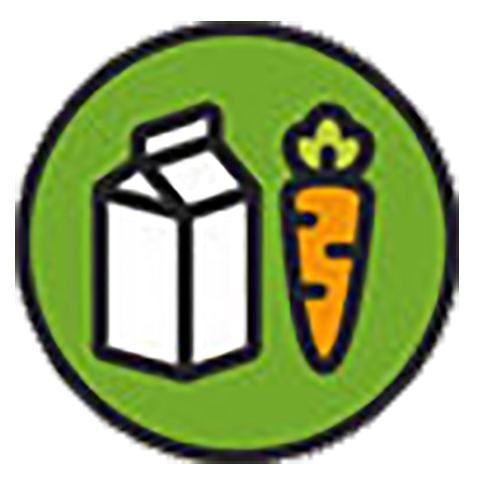 Vegetarian
Ingredients
3

tbsp

butter

½

yellow onion

3

garlic cloves

½

lb

mushroom

white button

½

lb

portobello mushrooms

fresh thyme

1

cauliflower

large head

1

cup

heavy cream

½

cup

parmesan cheese

½

cup

gorgonzola cheese

½

tsp

salt

¼

tsp

black pepper

ground

1

tsp

Italian seasoning

½

cup

water
Instructions
To make the cauliflower rice, remove cauliflower stalk and leaves and chop it into florets. Place cauliflower florets in a food processor and pulse a few times until rice consistency. Set aside.

Heat butter in a large pot or skillet. Add chopped onion and saute until onion is translucent. Then add minced garlic and saute until fragrant.

Add sliced mushrooms and saute until tender, add one more tbsp of butter if needed.

Once mushrooms are tender, add cauliflower rice, heavy cream, water, salt, black pepper, and Italian seasoning and stir to combine. Simmer the risotto, stirring occasionally to cook evenly until cauliflower is tender and liquid has reduced about 3 to 4 minutes. You want it to be a rice texture, so be careful not to overcook the cauliflower,

Remove from heat and add gorgonzola and parmesan cheese. Stir until combined.

Serve risotto warm in individual bowls. Garnish with fresh thyme, shredded parmesan, and freshly ground pepper.
Notes
You can spruce up this risotto by adding additional vegetables and serving with your choice of protein.
Adding a variety of different types of mushrooms will also add texture and even more flavor to your risotto. We used traditional white button mushrooms, but you can also add crimini, portobello, morels, and shitaki.
Nutrition
Serving:
1
cup
|
Calories:
361
kcal
|
Carbohydrates:
13
g
|
Protein:
12
g
|
Fat:
31
g
|
Saturated Fat:
19
g
|
Polyunsaturated Fat:
1
g
|
Monounsaturated Fat:
9
g
|
Trans Fat:
1
g
|
Cholesterol:
99
mg
|
Sodium:
671
mg
|
Potassium:
760
mg
|
Fiber:
4
g
|
Sugar:
5
g
|
Vitamin A:
1089
IU
|
Vitamin C:
58
mg
|
Calcium:
253
mg
|
Iron:
1
mg
|
Net Carbohydrates:
9
g
Cauliflower rice is quicker and easier to make than traditional risotto with plenty of added health benefits. It is quickly becoming a go-to side dish, and I just know that you will continue making this recipe once you have tried it.
Try These Other Low Carb & Keto Friendly Recipes