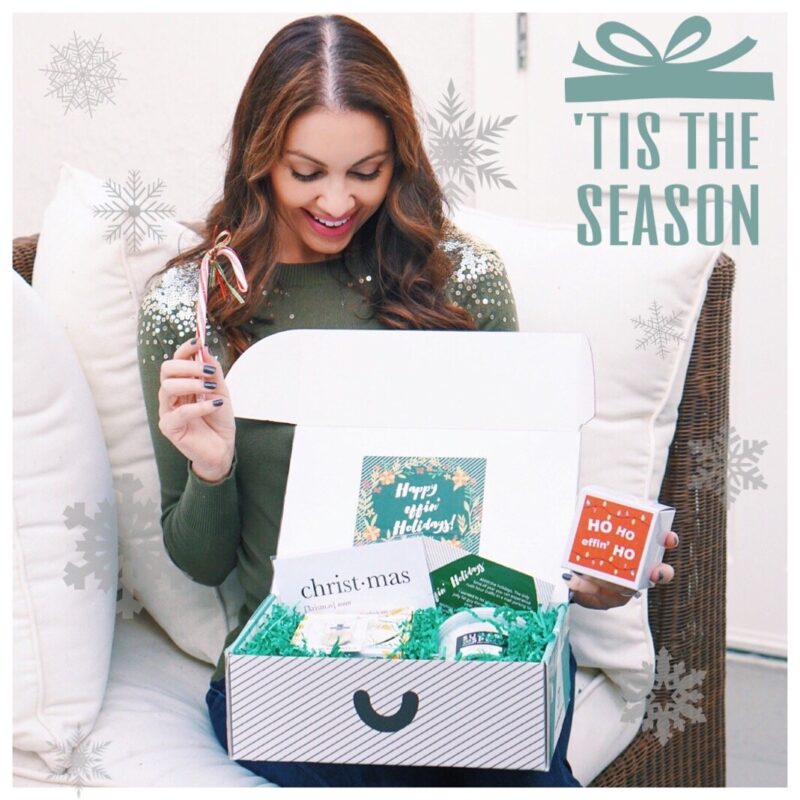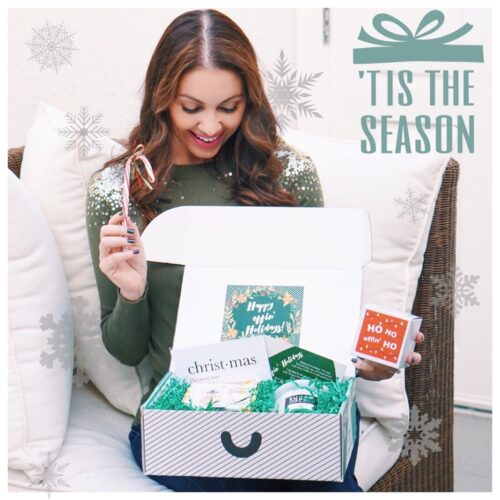 If you're feeling a little stumped during your Holiday shopping, then a gift box is your perfect solution. I love receiving gift boxes and even subscribe to a few monthly boxes. I did the research for you and found several awesome boxes that will fit every personality. Nothing is better than opening a gift box and finding a variety of little goodies to enjoy. I'm positive these awesome finds will be a hit with everyone.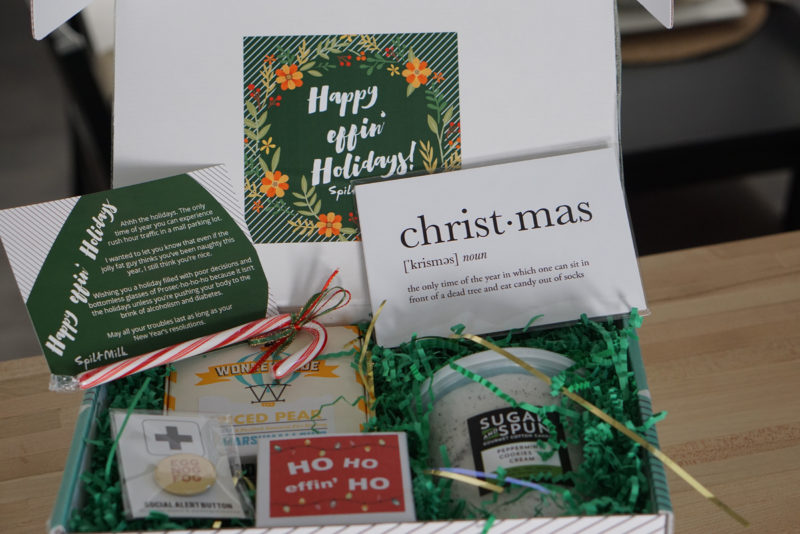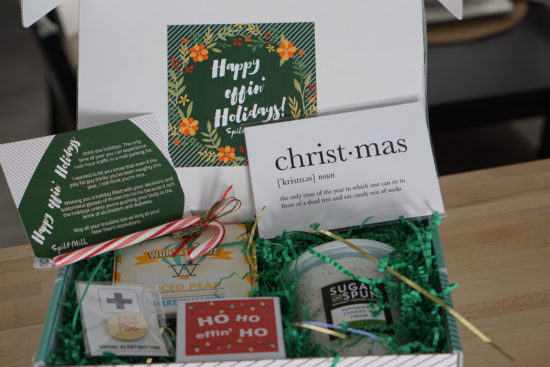 Spilt Milk Box: for the funny, humorous, sarcastic
Spilt Milk boxes are perfect for that special person who appreciates a little sarcastic humor in their life. They are full of funny sayings and contain a variety of items ranging from unique tasty treats like peppermint cookies and cream cotton candy, pear spiced marshmallows (which I ate in one sitting), and horchata lollipops. Most boxes also contain a cute little air plant which my fiance has grown very attached to. and other little goodies.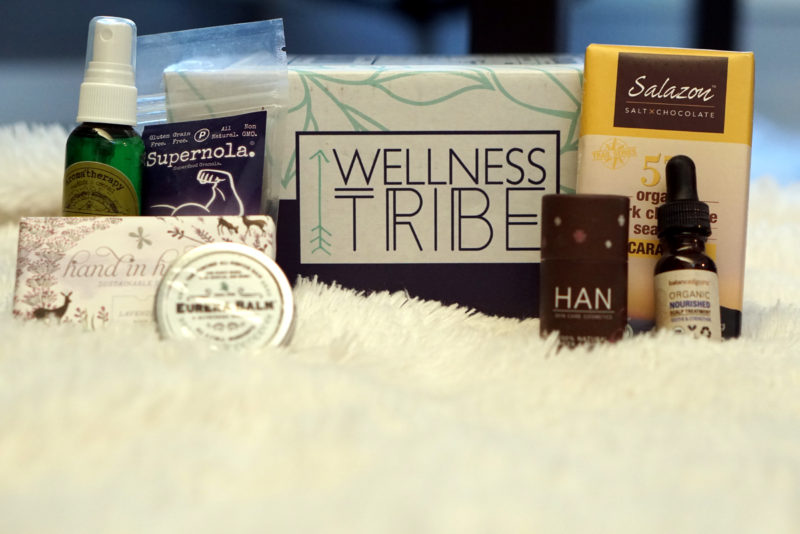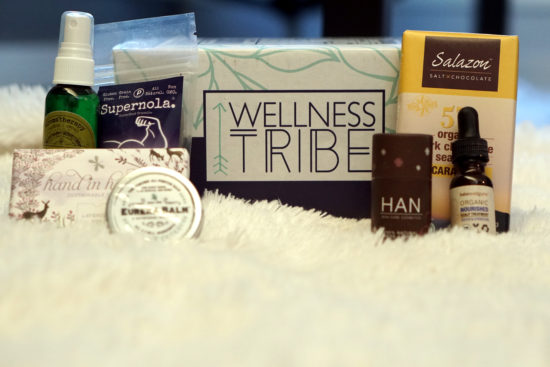 Wellness Tribe Subscription Box: for the healthy, organic, holistic, active
Each month you can expect to receive a mix of 5-8 all natural skin care products, superfoods, organic snacks, and healthy lifestyle items. You can expect to find goodies ranging from papaya enzyme face mask, Subscription boxes are great because it is like having Christmas all over again every time your box arrives. You can purchase a 3-month subscription for only $115. Now that's a great present!
20% Off your first month with Code: PRETTYFITFOODIE
Treatsie Artison Sweets Box: for your favorite foodie with a sweet tooth
I love this box and I'll admit I am the type of girl who never skips dessert. I can't think of anything better than receiving a delicious box of tasty treats each month. Subscribers will enjoy a variety of decadent delights like Malvi red velvet marshmallow cookie sandwiches, Seattle Chocolates pink bubbly truffle bar, and hard crack toffee chip cookies. They have great holiday gift subscriptions at 3 months for $69, 6 months for $129, or a year for only $249.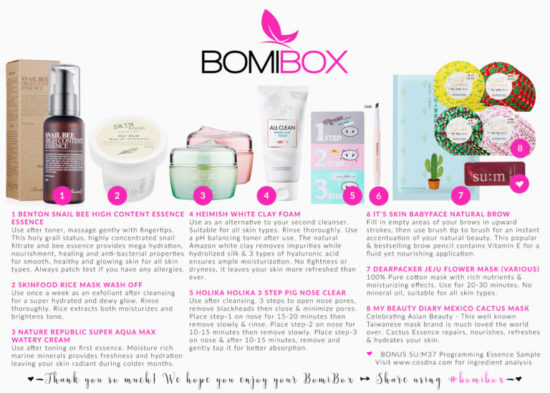 Bomi Beauty Box: for the beauty addict who loves the latest in skin care breakthroughs and makeup
There are so many beauty boxes out there that I wanted to highlight one that is really innovative and unique. Bomibox is a Korean skin care box which features 8 full size to deluxe samples each month. If you know your skin care, then I don't have to tell you how Korean skin care has had a huge breakthrough in the cosmetic industry and rightfully so. Many of the very popular products we are all familiar with originated in K-Beauty such as the bb cream, sheet masks, and oil cleansers. Their skin is always clear, ageless, and glowing. If you have any skin care needs from hyperpigmentation, acne, or aging then you will love this box. Let's be honest who doesn't have any of these issues.
In this box, you will find unique products like snail bee high content essence, my beauty cactus mask, and Holika 3 step pig nose clear. Plans start at $37 a month and are worth every penny. One of my favorite products is a Korean Beauty product and it is an $80 jar of liquid gold. I swear by their innovative use of ingredients that hydrate, even, and soothe the skin.
This year I wanted to pick some unique gift boxes you probably haven't heard of yet that are very up and coming. What are you favorite gift boxes? Are you subscribed to any monthly subscription boxes?