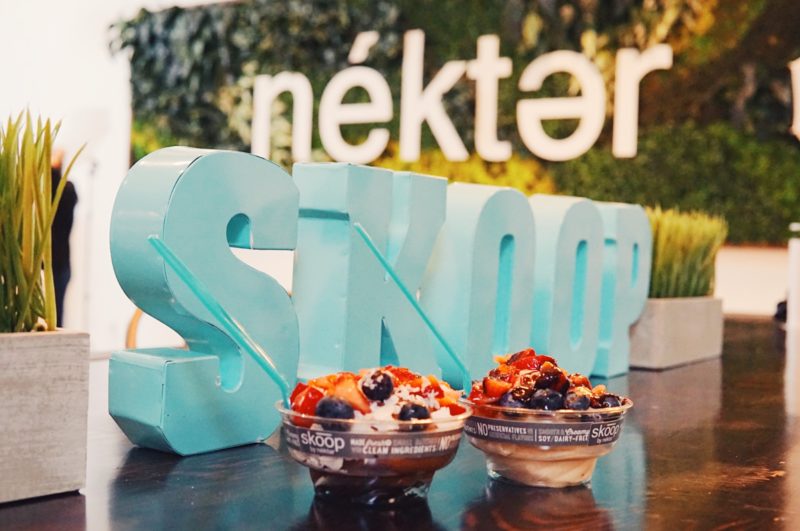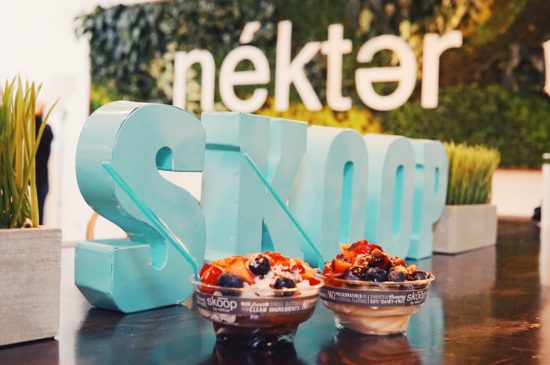 Thank You to GigiSavvy for providing this sponsored opportunity to sample this tasty new dessert before its release. All opinions are honest and our own.
On June 9th Nekter Juice Bar will be releasing a delicious new guilt-free treat called SKOOP. The new Nekter Juice Bar SKOOP provides the creamy taste of ice cream without the calories and artificial ingredients. If you're looking for a healthy frozen treat then you will love this new dairy-free, vegan, and gluten-free dessert.  I was able to get a first glance at this decadent new treat and can officially say that SKOOP lives up to all of my expectations.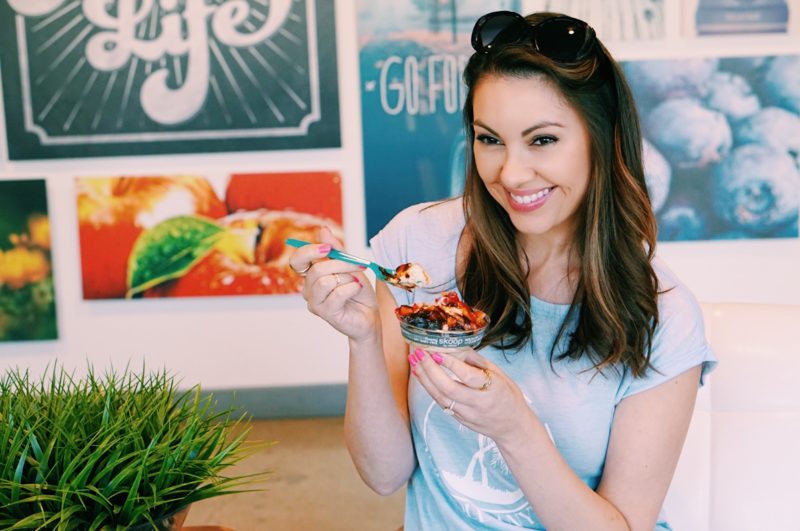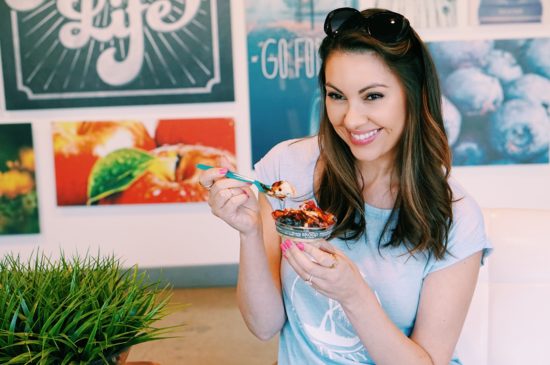 Popular juice bar Nekter, spent years developing a frozen treat that would provide that same indulgent flavor and creamy texture that we crave in ice cream minus the dairy and artificial ingredients. As someone who loves ice-cream and was able to sample the new SKOOP during the unveiling, I can tell you they definitely delivered on their goal. The texture and flavor are like a cross between creamy ice cream and frozen yogurt. You would likely never know you were enjoying a vegan frozen treat.
SKOOP flavors come in Chocolate Bliss & Viva Vanilla. In July Nekter Juice Bar SKOOP will be releasing two exclusive flavors, Green Algae and Charcoal Lemonade. 
The Nekter Juice Bar SKOOP has redefined the dessert category by making their new frozen treat with clean pure ingredients like cashew milk, honey, and agave syrup. Each SKOOP is under 200 calories and made in small batches to ensure you're receiving the freshest product, free of preservatives. Guests can dress up their frozen treat with a variety of different toppings like coconut flakes, vegan chocolate chips, and fresh strawberries.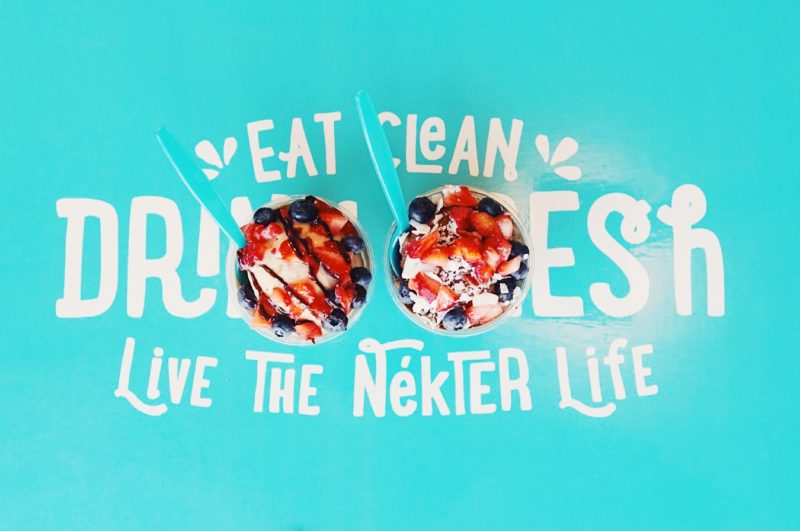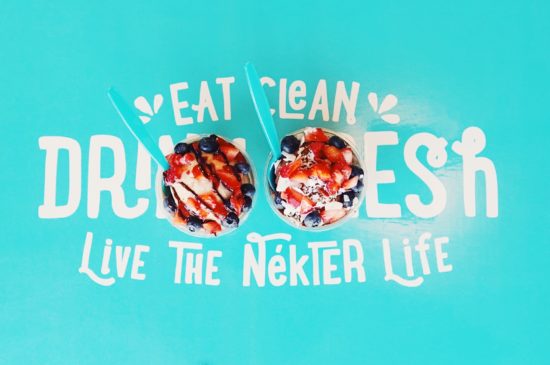 To celebrate the launch of the Nekter Juice Bar SKOOP on June 9th guests can enjoy a free SKOOP with 3 toppings after 6pm!
ABOUT Nekter Juice Bar SKOOP:
-dairy-free, gluten-free, soy-free
-no artificial colors, flavors, or refined sugars
-We make skoop fresh in small batches, every day for the best flavor
-smooth, creamy, and delicious dairy-free dessert
-pure, clean ingredients
Price: 1 skoop, $4.25
Flavors:
Chocolate Bliss:
A decadent blend of pure cocoa, cashew milk, honey, coconut palm sugar, and agave nectar with a pinch of sea salt. 179 cal.
Viva Vanilla:
A tantalizing mix of Tahitian vanilla, cashew milk, honey, coconut palm sugar, and agave nectar with a pinch of sea salt. 187 cal.
Choose any 3 toppings for $1:
-coconut flakes
-vegan chocolate chips
-chocolate syrup
-strawberries
-blueberries
-cacao nibs
-hempseed or gluten-free granola
Find Skoop locations at www.nekterjuicebar.com/skoop . Find summer hours at www.nekterjuicebar.com/locations .