I've recently caught an addiction to Ramen and decided to go on a foodie adventure to discover the best ramen in Los Angeles. Ramen is one of the most popular foods in Los Angeles with an entire street practically dedicated to it. When picking Ramen you can choose between a variety of broths including tonkotsu (pork), Miso, Shoyu (soy sauce), and shio (salt). The real difference aside from the flavor is also the consistency ranging from a nice clear broth to thick and creamy. There are also a variety of toppings with the most popular being pork belly and a soft boiled egg. You can also get chicken and vegetarian varieties, but I like to stick with the favorite pork toppings.
I am lucky enough to live in walking distance to two awesome locations Urban Ramen and Chibiscus. Both located right across the street from each other. I visited Urban Ramen first and ordered the Spicy Miso Ramen, Ahi Poke Bowl, and Calamari.
Urban Ramen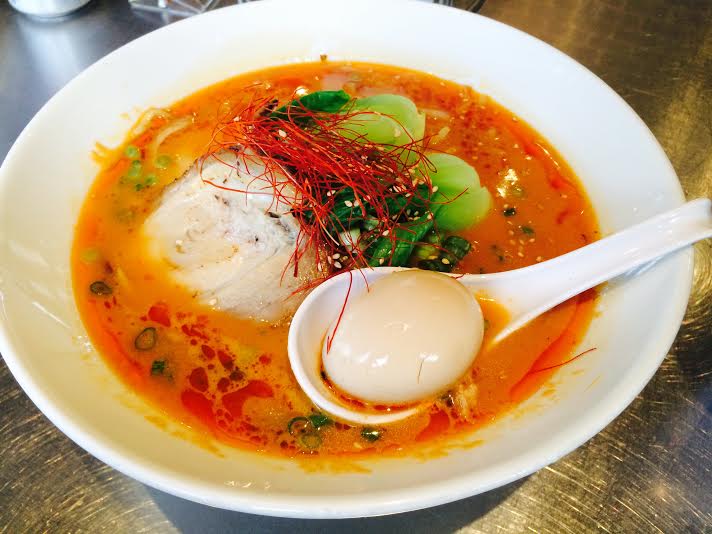 Feast your eyes on this amazingly colorful bowl of Spicy Miso Ramen. The broth was the perfect consistency and full of flavor. It wasn't very spicy, but there were plenty of accompaniments to add to kick it up a notch if needed.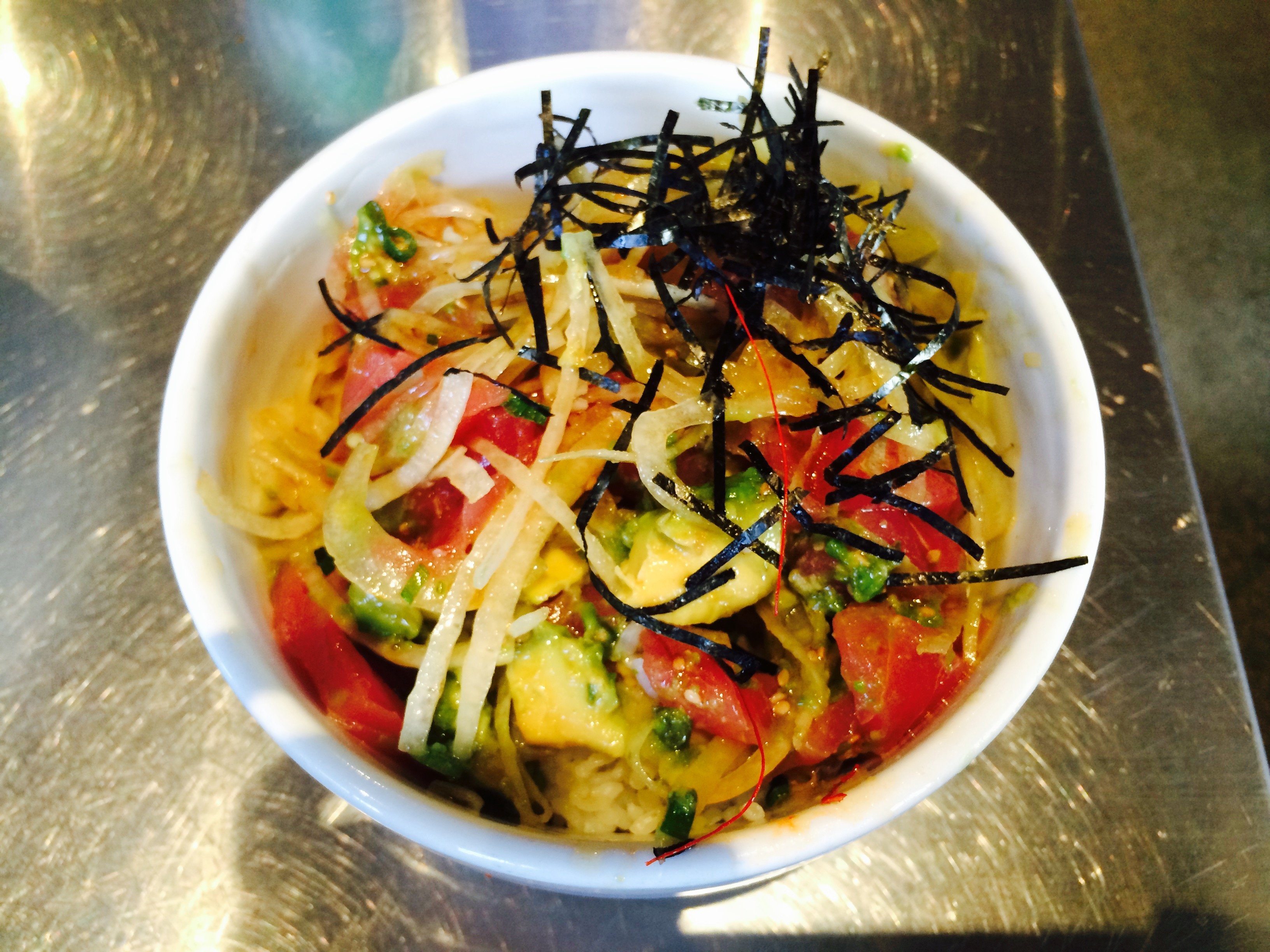 The poke bowl compared to the Ramen was a bit too boring for me. I ended up having a few bites and then devouring the Spicy Miso Ramen. I just didn't think it had enough flavor, but it was very nice to look at.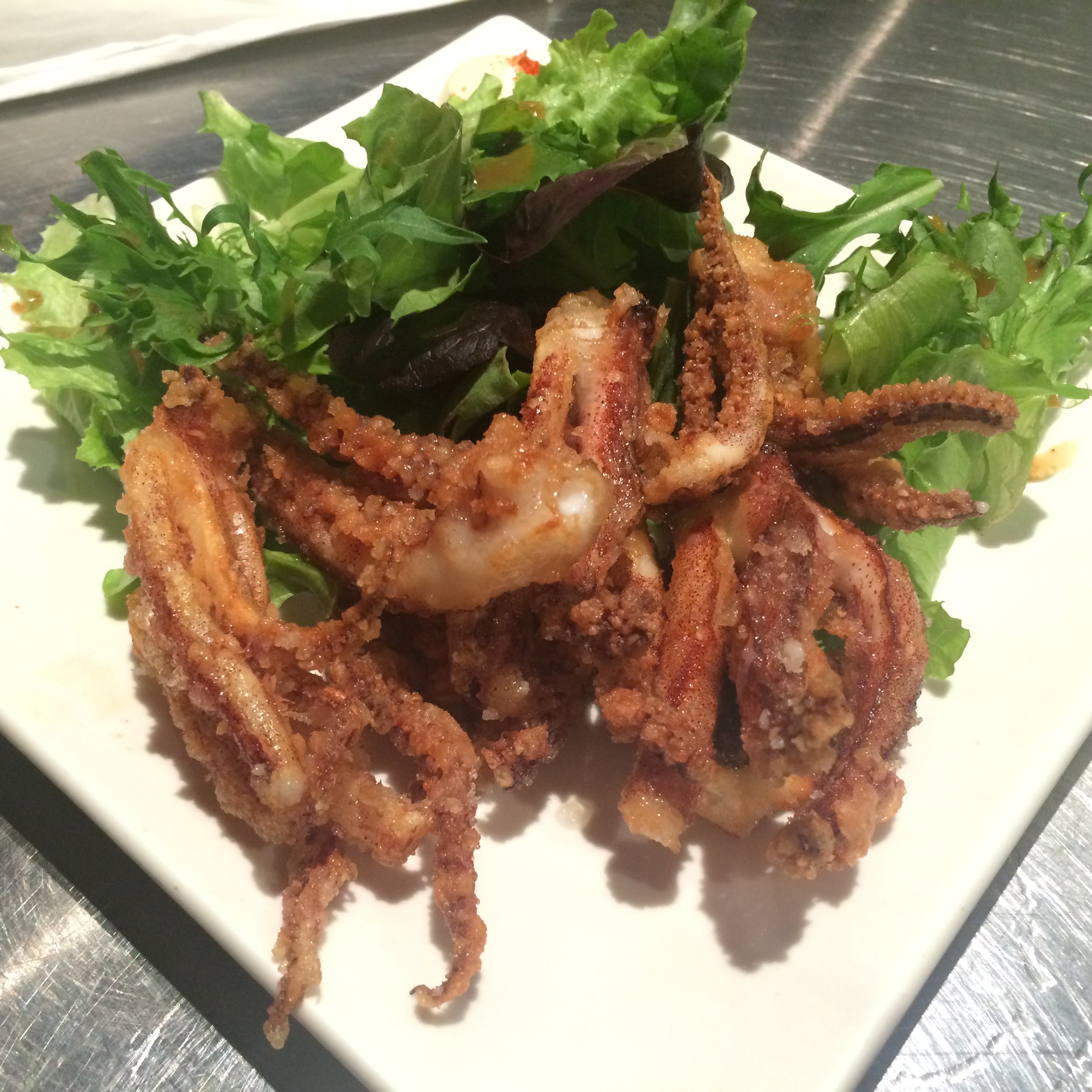 I love when they give you the tentacles! These were unfortunately way too chewy and I couldn't eat them, which leads me to believe they just aren't very fresh.
Urban Ramen 3 out of 4 stars……. because their Ramen is very tasty!
Chibiscus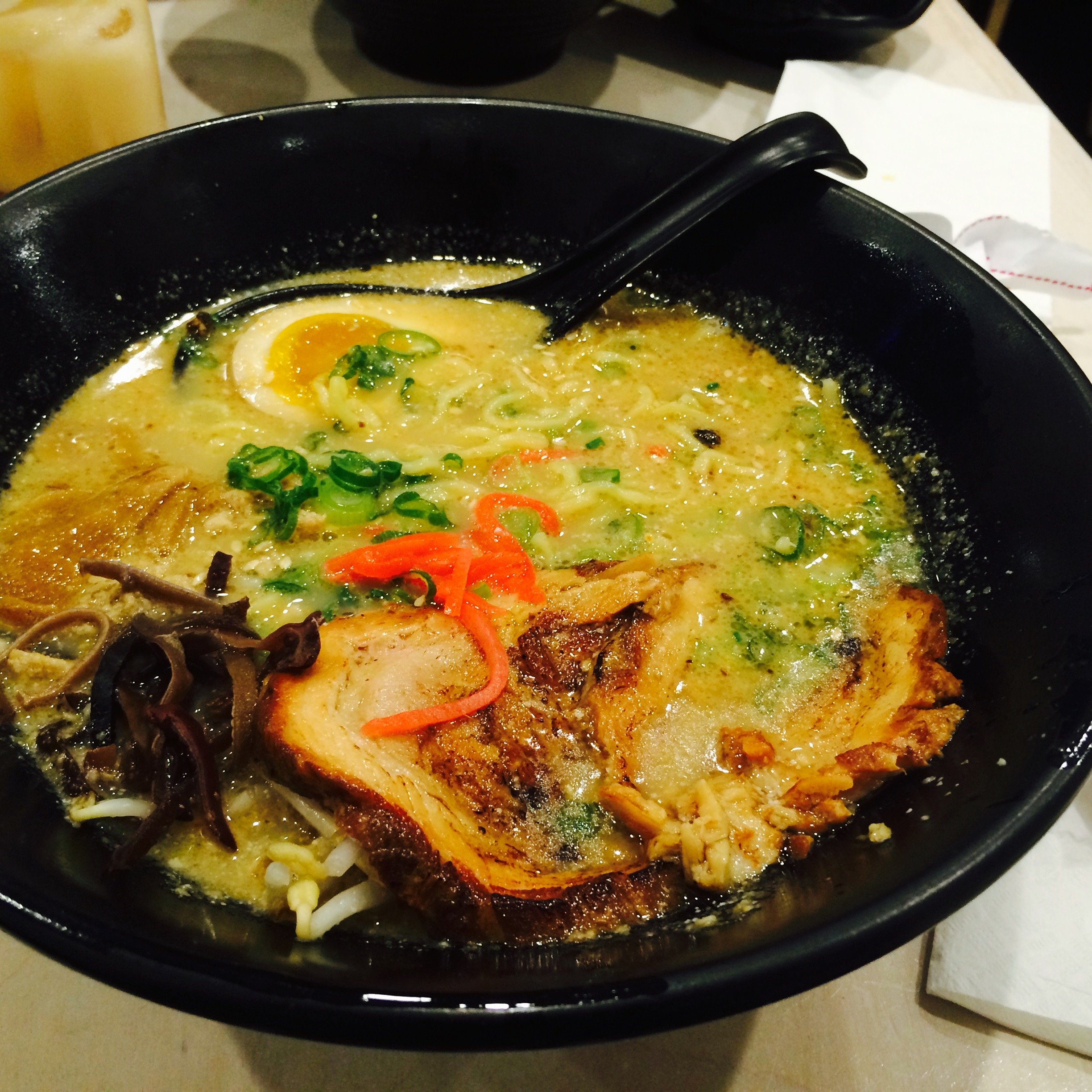 At Chibiscus Ramen, I ordered the traditional Tonkotsu Ramen which uses a creamy pork broth. I found this ramen to be very soothing but not quite as good as it competitor across the street as the noodles didn't excite me as much.
However, what separates this Ramen restaurant is its variety of drinks and its awesome brick toast desserts! Milk Tea is one of my favorites and you can get it with Boba or without. They also have Almond Milk tea with other flavors you can add and a variety of lemonades.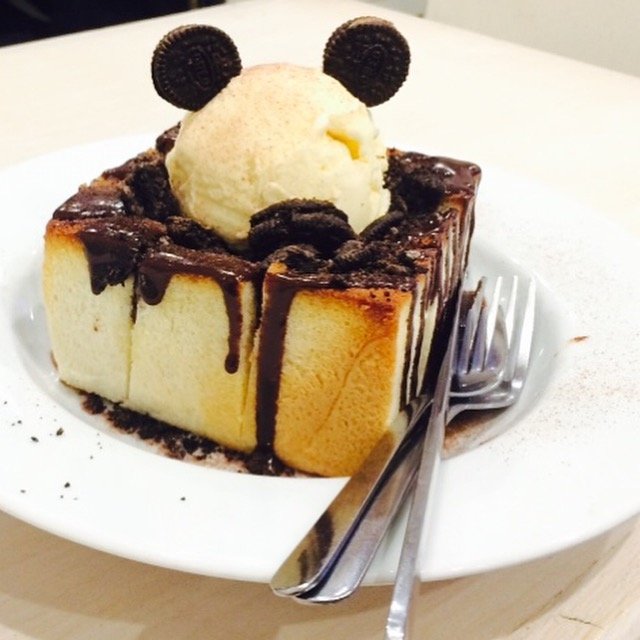 Wow, don't you want to just jump through the screen and eat this Brick Toast dessert immediately?! This was ordered from another table and you better believe I will be back just to try it. It was finished in about 5 minutes flat so I'm going to guess they taste just as amazing as they look.
Chibiscus 3 out of 4 stars…….. because of those desserts